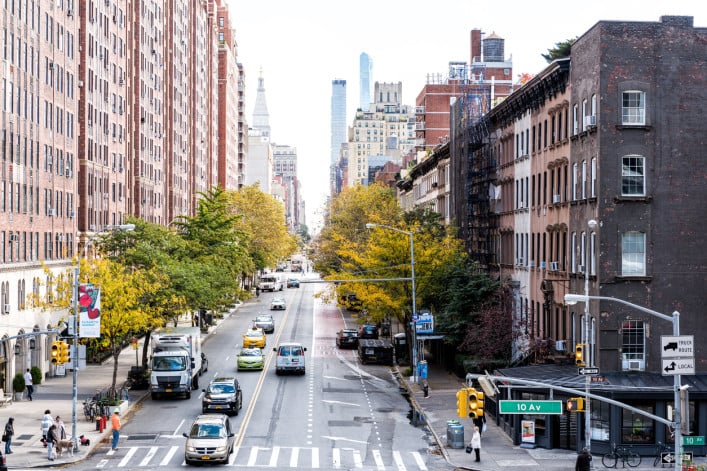 Q. I am a small landlord with a couple of condos in Manhattan. I am considering turning one or both of my properties into short-term rentals and rent them out through Airbnb.com and VRBO.com.  From what I can tell, I can collect more rent this way than if they are simply rented out on long-term leases.
What issues should I be aware of before getting started?
A. Short-term rentals can be highly profitable but they are management intensive and, for this and a variety of other reasons, may not be the best choice for an NYC condo owner. 
For instance, most condo bylaws have restrictions on the type of leases that can be entered into.  It is common for the bylaws to restrict lease terms to no less than one year, though some condos have adopted more lenient rental policies by permitting three to six month leases.  It is very unlikely that you would be permitted to rent the unit for a term shorter than three months. 
Also remember that the condominium has a right of first refusal in the event that you choose to rent or sell the apartment.  That means that after you enter into a lease, you must submit it and an application from the prospective renter to the board, which will have a legal right to rent the property in place of your prospective tenant. 
Alternatively (and what happens in almost every situation), the board will waive their right and allow your lease to move forward.  Each time you do this there will be application fees that must be paid to the managing agent.  They can range anywhere from $250 - $2,000 depending on your building.  The process can take anywhere from 21 – 60 days to complete and your tenant cannot move in during that time.
Another issue is that in NYC transient occupancy (aka short-term rentals) is regulated by law.  Leases with durations of less than 30 days are prohibited unless you have a hotel license or are merely renting a room out in your residence.  The fines for violations can run into the thousands of dollars.  The Bloomberg administration has stated that individual unit owners are not the target of enforcement, but they are nonetheless subject to the law.  Multifamily property and bed-and-breakfast property owners have already been fined for non-compliance in the city. 
If you decide that you are able to work within the law and the regulations of your condo, there are still other considerations. 
First, spend a good amount of time crafting your reservation policy, screening process, and rental agreement.  Even though the duration of your tenants' stays may be shorter than a traditional lease, you need to know who the tenants are and be protected from potential financial harm.  You should always get a copy of the tenant's driver's license and collect a substantial security deposit.  Don't do it via credit card if you want to avoid the risk of charge backs.  Sites like AirBnB will manage some of this process for you but they collect a small fee on each transaction. 
You will need to decide how to market your properties and manage the transaction process.  Will you use a broker or vacation rental service?  Online sites?  Who will address all of the inquiries that will come in, manage the reservation process, drop-off keys for your tenants, do walk-throughs, deal with the replacement of on-site items, and handle security deposits? 
You will also need to set your expectations for vacancies.  Think about how many weeks out of the year your property will need to be rented at short-term rates in order to justify the time and expense related to managing the process.
Lastly, consider that short-term rentals will require that the apartments be fully-furnished and stocked with things such as linens and cookware.  Keep in mind that there will be wear and tear on these items which must be factored into your gross expenses.  Expect that some items might mysteriously disappear and will need to be replaced during your turnovers.  You will likely need to pay monthly for cable, internet and utilities as your short-term tenants will expect these services.  You will also likely need to hire a housekeeper in between each stay, but this cost may be able to be passed onto the tenant.
---
Mike Akerly is a New York City real estate attorney, landlord, and real estate broker. He is also the publisher of the Greenwich Village blog VillageConfidential.   
See more Rent Coach.
Related:
Yes, it's still illegal to rent out your NYC apartment for less than a month
I made $14K on AirBnB.com at $99 a night
How to get top dollar on your sublet
Stalled sublet - can my tenant move in anyway?
Brick Underground articles occasionally include the expertise of, or information about, advertising partners when relevant to the story. We will never promote an advertiser's product without making the relationship clear to our readers.