The Board Room
The Board Room: 5 things your condo board should know before spending thousands on a building inspection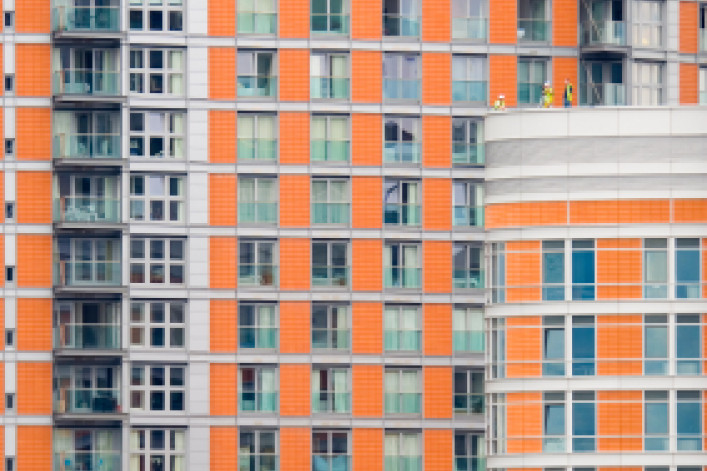 Nearly a decade after the new construction boom began, most condo boards understand that one of the first orders of business after obtaining control from the sponsor is to hire an architect or engineer to perform a survey of the building. 
But partly because of inexperience, there's a lot about the process that your board may not grasp, starting with the reason to do a survey in the first place.
Here's a brief primer on what your board should know before commissioning a survey: 
1.  This is a survey, not a fishing expedition  
The purpose of a survey is not to go fishing for trouble; it's simply to ensure that what was promised in the offering plan was delivered.
That includes everything from the type of refrigerators in the apartments, to the type of roof on the building, to whether the roof came with the proper warranty outlined in the offering plan, to whether building's mechanical system has the promised capacity (something often not discovered until the common areas fail to cool down on a hot July day).
Why shouldn't you go looking for trouble? Because you may find it. 
Surveys that, when distilled, are nothing more than an architect's opinion that he or she would have designed the building differently are not helpful in consummating a settlement with the sponsor and often backfire in a litigation because of the loss of credibility. More importantly, there now exists a document that is critical of the building, but does not necessarily say that anything is wrong with it, or that it does not comport with what was promised in the offering plan.
2.  Consulting a lawyer first can save time and money
Surveys can be quite expensive—ranging from $15,000-$30,000—and you don't necessarily need a "five-course meal." Depending on your building's situation, a lawyer familiar with construction defects can advise you on the scope of the survey and the best candidate in terms of the type of design professional to retain. 
In addition, there are advantages to having the design professional be retained by your attorney as opposed to by the condominium, as potentially greater levels of attorney-client privilege can attach to the report and as such, there is more flexibility as to how to use it and whom you share it with.
4.  Surveys are often done in phases, so budget accordingly
When you're signing up for a $10,000-$15,000 survey, be aware that it may only be for the first phase.  About 60 to 70% of buildings that I have represented require another, often more expensive phase, in which problems identified in the first phase are followed up by invasive probes and other, higher levels of observation such as scaffold drops to inspect facades.
5.  Hire the right professionals to do the survey
Get references. Buildings that have commissioned similar surveys, an attorney experienced with construction defects, and a managing agent unaffiliated with your sponsor are all good sources of referrals.
It's also important to hire a company that has both an architect and a mechanical engineer on staff. An architect can make sure your building conforms to the offering plan, but you may need an engineer for certain things.
For example, a lot of the newer buildings my firm is currently working with have problems in which the negative pressure is out of whack with the positive pressure, creating what feels like a force field every time a door is opened.  This type of issue really requires the service of a mechanical engineer who is familiar with ventilation systems in multiple dwellings.
Taking these and other factors into account when retaining a design professional to perform a building survey can save time, money and yield a more successful outcome for your "young" building.
---
Robert J. Braverman is a partner at the law firm of Braverman & Associates, specializing in the representation of New York City co-op and condominium boards. 
Brick Underground articles occasionally include the expertise of, or information about, advertising partners when relevant to the story. We will never promote an advertiser's product without making the relationship clear to our readers.