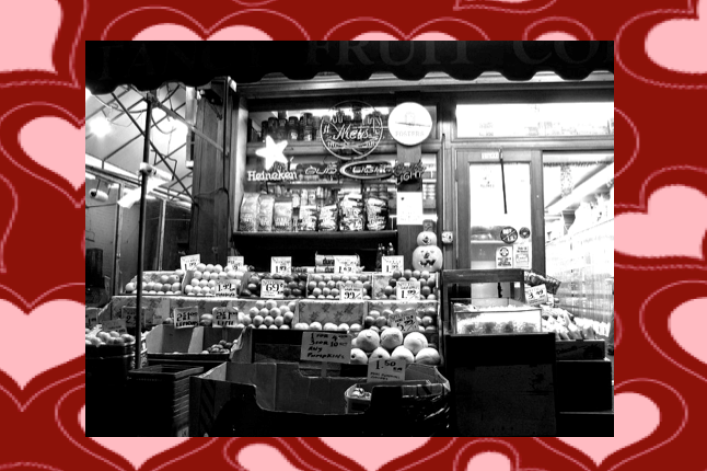 Just as a hearty assortment of restaurants that deliver is an important neighborhood amenity for apartment hunters to consider, the bodega/corner deli situation can also impact your day-to-day quality of life, especially if you're farther than a couple of blocks from a grocery or drug store or one of those fancy new hybrid Duane Reades. 
So what makes a good bodega? Funny you should ask.
Over on CurbedNY, Bodega Week is unfolding, a fascinating Curbed-Eater-Racked collaboration featuring bodega maps and facts, a reader-voted contest for best bodega, architects' futuristic visions for bodegas and more. We read with interest the criteria mentioned by readers in a couple of early nominations for best bodega:
Friendly
Fast delivery
Will spot you a couple bucks if you come up short
No weevils in cereal; fruit/vegetables not spoiled
Great Ben & Jerry's selection
To which we would add, a great bodega will also:
Pretend not to notice your dog
Spy on your teenage children (food choices, friends, etc)
Card said teenagers when they try to buy beer/cigarettes
Know you by name or at least face
Perpetually have guacamole-ready avocados on hand
Charge less than $8 for a box of Cheerios and $6 for Wheat Thins
Serve fresh coffee without that bottom-of-the-pot burnt flavor
Save you a Sunday Times
Accept packages if you live in a non-doorman building
Sell stamps
Have stroller-sized aisles
Carry baby necessities like diapers, formula, even organic whole milk, plus Pedialyte and Children's Tylenol for when your tyke gets sick in the middle of the night (see above)
Wrap flowers in paper that doesn't look like it came from the bodega, for gifting purposes
How about you? What's on your bodega wish list? Comment below.
Related posts:
The Seamless Web Real Estate Index?
Living next to Key Foods: Convenience with a heavy dose of noise

Living next to Zabar's stinks

16 things I've learned since moving to Manhattan
Brick Underground articles occasionally include the expertise of, or information about, advertising partners when relevant to the story. We will never promote an advertiser's product without making the relationship clear to our readers.