Sales Market
Renting your next apartment in the same building could be the smartest thing you ever did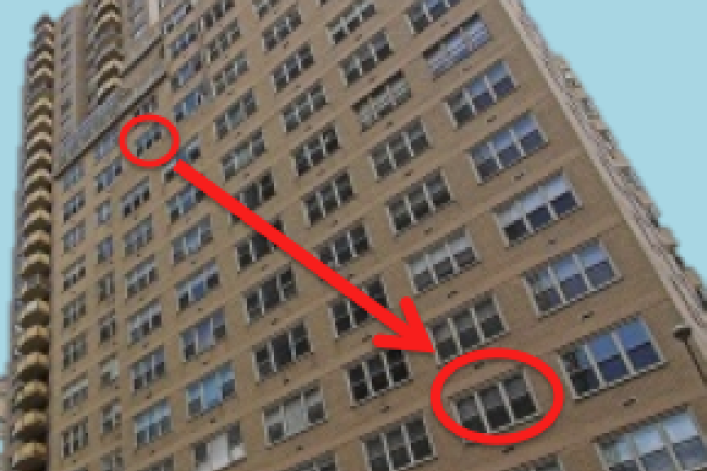 Nearly every week, it seems, a new website emerges to help renters find an apartment without a broker's fee.
Sometimes, though, the answer is right under your own roof.  
Making your next move inside your current building has a few big advantages:
A relatively painless moving process (which may not even require hiring movers)  
The likelihood of avoiding a broker fee. 
If you are moving to a bigger apartment in the same building, many landlords will waive the penalty for breaking a lease.
You also have the inside track on the choicest spots in the building--say, the line facing away from the nightclub across the street, or the floor without the notorious hoarder--and can cherrypick a better view or layout. 
"Oftentimes in prewar buildings, the apartments on the higher floors have unique layouts and interesting features," said Gus Waite of AC Lawrence Real Estate. "Ask the doorman or super what their favorite apartments are in the building. You can then ask them to give you a heads up any time one of those apartments opens up."
Supers and doorman can be great sources for the inside scoop on which apartments are opening up, as well as advice on the best lines in the building.
In case you were wondering, none of the several doormen and supers we spoke to admitted to accepting cash for information, and Waite doesn't recommend offering a tip for tips.
"Coming across as an entitled 'rich person' who expects to be given information just because you throw a couple of dollars their way can sometimes backfire," says Waite.
"What I've done in the past," he says, "is bought a mega millions lotto ticket, attached it to my business card and simply said, 'Hey guys, if anything comes up that you know about, love it if you could give me a call. I really appreciate any help you can give me.' Everybody has their own way of doing things but this is what's worked for me.")
The downside to moving within your building:  "Since the building knows you want that apartment, they pretty much have you when it comes to rent," says one Upper East Side mom who recently upgraded to a 2-bedroom in the same building--for a $1,000 a month rent increase.
Related:
The 8 best websites for finding a no-fee apartment in NYC
The 7 worst places to live in a building
Serial renter: 5 things to do before the big day
Goodbye rental rookie: Moving day and lessons of starting anew
Brick Underground articles occasionally include the expertise of, or information about, advertising partners when relevant to the story. We will never promote an advertiser's product without making the relationship clear to our readers.