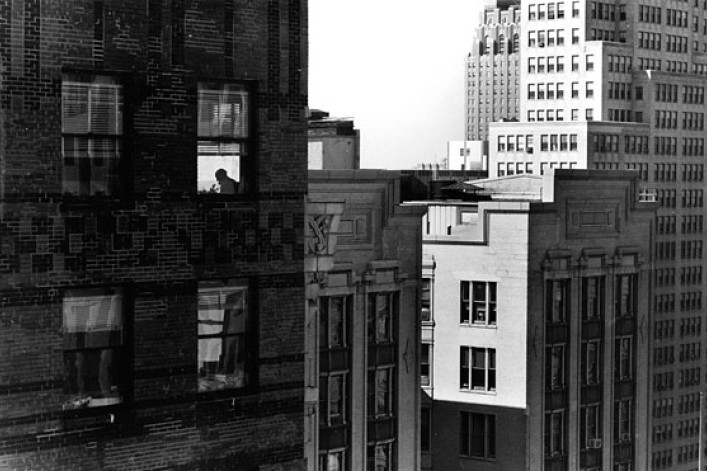 "The story of the New York apartment is a tale of need alchemized into virtue," which is a fancy way of saying that our relentless search for better, affordable housing is the engine of New York's history. It's also the premise for New York magazine's apartment-themed issue out this week--a romp through the people and spaces of our vertical city.
Our favorite? Hard to choose, but Sardine Life, or What a century and a half of piled-up housing reveals about us is right up there. It starts with a series of revealing biographies of great properties we thought we knew. Among the highlights of New York's toast to sardines:
Richard Morris Hunt's Stuyvesant Apartments (142 East 18th Street) was the first building to overcome the anti-apartment prejudices of the wealthy with 1870 architecture that "oozed dignity" (not a descriptive phrase that necessarily springs to mind when viewed through modern eyes). 
In 1884, the Chelsea, one of the city's first luxury co-ops, and the Dakota, with its lavish features and access to Central Park, allowed the city's rich to live it up with lots of lower-cost shared amenities (steam heat, electricity, laundry service) while cutting down on personal household staff. (And who knew that we "always were addicted to takeout," what with residents at the finer addresses sometimes choosing to have "cleverly boxed, lukewarm meals" sent up from elegant central dining rooms by dumbwaiter.) 
At the Ansonia Hotel (opened in 1904 at Broadway and 74th Street),  the "bourgeois pleasure dome of the early-twentieth-century," young single men could move into a room or suite with their own belongings or choose from the hotel's catalogue of artwork and furniture. 
The Beresford apartments, "pinwheeled around an entrance foyer so that sleeping quarters, public rooms and servants' wing" were both separate and close-by, was an "opulent ghetto" for Jews excluded by other grand buildings.
Noting that "the original barons" of the Beresford et al would have found today's condo towers "pretty flimsy castles in the sky," the article points out that the price of height is lightweight construction: Glass walls, thin floors, and plasterboard walls. 
And we can expect more construction lite. NY Magazine speculates that the key to NYC's future vitality is affordable housing--and since the only way to make housing affordable is to build more of it, we'll be building higher (and lighter) than ever. 
Care for some earplugs with those sardines?
Related posts: 
Q&A With Nimet Habachy: 30 years in a place that had charm, river views and no radiators
Then & Now: I still love my terrace. The layout and maintenance fees? Not so much.
Then & Now: I fell for the view, then shut the curtains
Then & Now: I adapt to my prewar 'charmer'
Brick Underground articles occasionally include the expertise of, or information about, advertising partners when relevant to the story. We will never promote an advertiser's product without making the relationship clear to our readers.