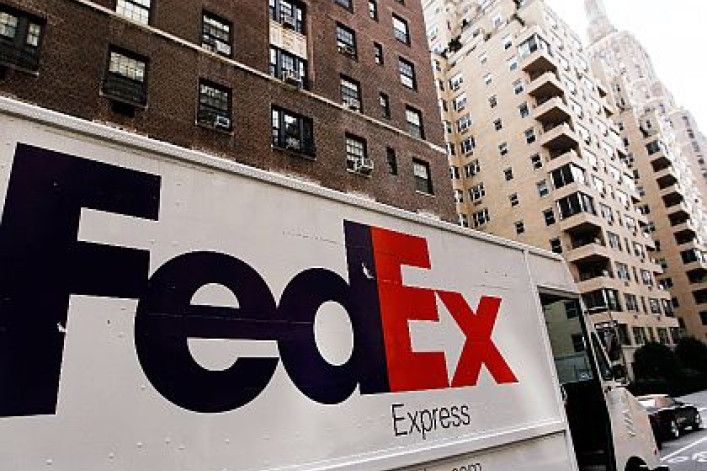 Dear FedEx,
First off, let me say I think you're really great.  You deliver stuff fast and on time and really I've never had a bad word to say about you.  
Until lately.  
You see, I work from home a lot of the time, in a building with a video intercom and no doorman.  It's in a "prime" section of the Upper West Side and there's not a lot of crime that I know of, but still, I don't buzz people in just because they're wearing a FedEx cap and they say they have a delivery for my apartment number, which anyone can read on the directory outside the building.  
So when I or my teenaged daughter ask you for the first and last name of the person the package is addressed to, we're not just being difficult. It's because we want to keep ourselves and the building safe from burglars and potential psychopaths.
(Incidentally, the only crime that's happened in our co-op during the 7 years we've lived here occurred when a guy posed as part of a contractor's crew, walked up to the roof, climbed in through the window of a penthouse apartment and burgled it. He had a friendly conversation in the elevator with my neighbor along the way.)  
So, my point is, acting baffled and cranky when I ask you for the name of the person on the package--like you did today, and that time before Christmas--and then hanging up on me and leaving my new iPad with someone else is not only not cool, but kind of confusing. I mean, aren't you HOLDING my package to begin with?  
Okay, thanks for listening.  Again I think you and the folks at UPS, etc., are really great. But maybe you could talk to your people on the street about being a little more sensitive to the reality on the other side of intercom.
Sincerely,
T. Rogers  (see how easy that was?)
Related posts:
Fake bed bug exterminator burgles 5 Brooklyn apartments
Where not to hide your stuff from a burglar
Scam alert: Man from 'utilities' targets West Village apartment dwellers
Brick Underground articles occasionally include the expertise of, or information about, advertising partners when relevant to the story. We will never promote an advertiser's product without making the relationship clear to our readers.