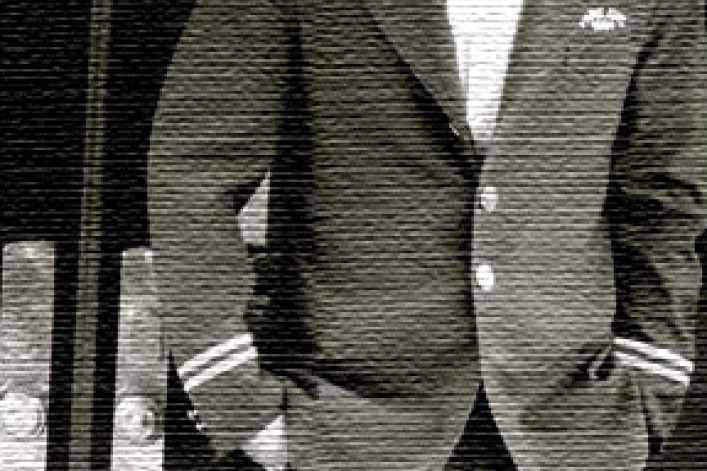 I know it might seem like the purpose of this column is to complain about my job, and it's true that I can touch a few nerves here and there. Sometimes it feels as if I'm the Kanye West of doormen--liked, hated, and liked again.
But today, with Thanksgiving in mind, I am simply reflecting on my title of doorman and the years of service I have put in, and just showing how thankful I truly am in the form of an open letter to all.
To Whom It May Concern:
Firstly, I am thankful for my health. With so many ailments and diseases in this world, I am grateful of being of sound mind and body, able to wake up every morning and breathe fresh air into my lungs. To the many individuals in the world who are currently going through some kind of pain and suffering, I offer my sympathy, compassion, and heartfelt prayers every night when I lay to rest. May these people find some kind of cure or ease in their strife and struggles.
I am thankful for my beautiful wife and children, family and friends. With their backing and loving support do I continue to hold onto my dreams of having my book sitting in the window of a bookstore some day.
I am thankful for the opportunity given to me to fill in the role as a part time doorman many years ago, an opportunity that came from a good word put in by a friend who held the position of full-time in the same building. These doorman jobs are really hard to come across only because open positions are usually handed down to the relatives of people already working a door somewhere.
I am thankful that I continue to have my job. With the economy slowly trying to make baby steps towards stability, many people still have no jobs. And yes I am aware that by making this statement there will be some critics who will say "If you're so grateful for having a job then stop complaining and open the damn door!"
I am grateful for the many individuals I have had the privilege of meeting and knowing as a doorman. Actors and athletes, lawyers, doctors, writers, teachers, drug dealers (at least the one I became friends with who put some money into my pocket), architects, fashion designers, artists, stock brokers, and bankers. Then there are the other workers (doormen) like myself, handymen, supers and porters, plumbers, contractors, electricians, restaurant delivery guys, nannies, and house cleaners. It is always a great thing to know a diversified group of people, possibly learning or being helped out, depending on the matter at hand.
I am grateful for the many individuals who continue to reside in my building--loving families, couples, and singles--who are genuine in their relationship with the staff, offering kind words, generous tips, food and drink.
To the many individuals who have moved on, whether to another building or even passed away, I am thankful for the fact that they made an impact in my life, and they are remembered.
I am grateful for the opportunity to work around some people who aren't as nice or are maybe a little off. Without these individuals there wouldn't be that imbalance of chaos the world needs everyday. Without these people, lessons wouldn't be learned, and solutions to problems wouldn't exist.
I give thanks to this website. For believing in my writing and a doorman as someone worth reading and listening to because there are interesting topics to be covered, instead of just some doorman blabbing secrets, or being a novelty. At least I hope.
Lastly, I am thankful for the many experiences I have had and the possibly many more to come, whether good or bad. While my back may hurt sometimes, plantar fasciitis possibly starting to affect one of my feet from all the years of countless hours standing and sitting, wearing flat, uncomfortable shoes, I continue to come to work with a chipper attitude everyday.
I perform my duties asked of me, asked of being a doorman.
And that's probably the greatest thing of all--loving what you do, and loving life. Being thanked for giving, and thankful for the many things given back in return.
Sincerely,
Openthedoor-man
Brick Underground articles occasionally include the expertise of, or information about, advertising partners when relevant to the story. We will never promote an advertiser's product without making the relationship clear to our readers.