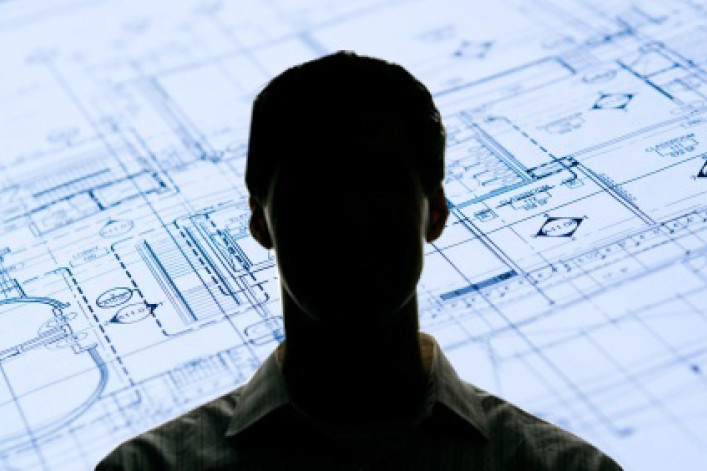 I started looking for a place to buy back in 2006.  For me, it was a little later in life than most people usually buy their first home.  If I was going to take the plunge, I wanted a place to grow into, and not grow out of the space in a short time.

I had always rented, and I decided on new construction because everything in Manhattan is priced by the square foot, so as far as the amenities and finishes, you don't get what you pay for by spending the same amount on an older building.

For example, when I looked at 700-square-foot new construction and 700-square-foot 1970s construction, they were both priced at $1,100 a square foot but one needed to be gut renovated. It was an easy decision to go new.
1. "I felt comfortable that the Manhattan market wouldn't crash"
I looked for about a year and eventually decided on a convertible two-bedroom condo in a building under construction in the western reaches of Manhattan. The area was a little underdeveloped and a little further from the subways than I might have wanted, but what I got for my money was more compelling.

I pulled the trigger while the project was a hole in the ground back in October 2007. It was a year before Lehman filed for bankruptcy and the real estate market hadn't come out from under us yet.  I come from a finance background and although the real estate market was in trouble, I felt comfortable that the Manhattan market wouldn't crash.  Perhaps I could even take advantage of the uncertainty.

I didn't negotiate the $839,000 price--at that time there was no room for negotiation whatsoever. It was just, 'Sign here or the next person is going to get your fabulous unit.' Demand was just massively outnumbering supply.

Within a very short time the entire building was in contract, and in six months prices started to drop.    It didn't get hit as hard as Park Avenue or Central Park West because it was such a good value to begin with. 
All told the prices here probably dropped about 5-15% since going in to contract.

2. "They told me no there was absolutely no negotiating going on"

As the prices crumbled I did take a lot of steps to make sure I would be informed when attempting to renegotiate, starting with using real estate sites like StreetEasy to get in contact with other purchasers and understand their approaches.

It turned out I wasn't the only one worried that the market may have dropped as much as my initial 10% deposit.  In fact, everyone was willing to walk away from their initial investment.

This understanding and the ability to communicate with other purchasers helped me negotiate with the developer.  You can shut the door on me, but all the other purchasers will know you shut the door on me

When I went to them initially they told me there was absolutely no negotiating going on – actually, I think they wrote it in ALL-CAPS.   They were very standoffish.  It took a few months but I was finally able to come to an agreement that worked for both myself and the developer. I closed about two years after I signed the contract.

In the end, I believe I paid fair value – but 2009 fair value not 2007.  Basically, if I sold today I would end up breaking even except for the transactional costs of selling, which add up to about 5% on a condo.

3. "Nothing a developer says correlates to reality"

I moved in late 2009, about 6-9 months past the estimated delivery date. I would guess about 25 percent of the building is still unsold. Unfortunately, the offering plan allows the developer to run the building until it's 95% sold.

There's a significant difference between managing a building as an investment and as homeowners.  The investor will say "I'm not doing anything unless it improves the value of the property," while the homeowner will also vote to spend money on improving quality of life.  I'm eagerly awaiting the handoff.

As far as the experience of buying an apartment from an offering plan, I have learned a lot.

For instance, at no point in the process is the developer motivated to tell you the whole truth.
They could say two weeks and it could be a year.  There's no motivation for accountability because today there are no repercussions.  I think this will come as buyers become empowered with technology.  For instance, Ebay's rating system promotes better transparency and accountability than the real-estate industry.  When a seller misrepresents something to the buyer it's memorialized for all to see.
4. "The developer knows that the longer things go on, the more likely it is people will give up on things"
Basically, anything that's not spelled out in the offering plan you can assume will be completed with the minimal investment possible. The completion times of common spaces or punch lists—nothing they say correlates to reality.

The apartment can't vary in size from what's stated in the contract.  But there's no standardized quality of workmanship. Are there spaces between the moldings? Is the drywall/paint/floor perfect, is the hallway carpet perfect, is everything a perfect 90 degree angle or do you have sloping walls and ceilings?

If you want to argue about things like that, you would need to go to court and get a judgment that says these are clearly substandard for new construction.

The appliances in my apartment are spot on—they're the ones in the contract or comparable.

But the developer makes decisions on things that aren't in the contract based on profitability.  For example, the contract stated there will be an intercom system, but what type?  They said there will be elevators, but how are they finished and what technology do they use?  There are common-area furnishings but what is the quality?

If I did this again, I'd want to know the common area finishes and specifications.  I'd want to know whether the courtyard is built with synthetic materials that last 20 years or the cheapest lumber that will have to be replaced in five.    I'd ask whether the common spaces are air-conditioned.

I would also have a timeline for finishing my punch list and consequences for not following the timeline. Otherwise all you can do is file a fraud claim with the attorney general.

My punch list is still ongoing after almost a year.  The developer is taking the luxury of time to argue it out with its suppliers and subcontractors over the punch items, hoping to save money in these financial times.   
The developer knows that the longer things go on, the more likely it is people will give up on things. If someone has a scratched piece of tile it could cost $1,000 to tear up the floor for a $20 tile, but after six months living there the person may no longer care.

5. "I would do it again"

It hasn't been easy. So would I do it again?

I might think a little harder about selecting a neighborhood that's going to take another 10 years to develop.  I could live without the eyesore of westside car dealerships – though when they are replaced with Barnes & Noble I'm sure I'll complain about the commercialization. 

I also realize that there is a premium to knowing what you're getting and when you're getting it.  New construction is a better value – but perhaps in my case that discount was offset by the uncertainty of pre-construction.

Overall though, I would do it again.
Related posts:
Renegotiating the price of a new condo
Fed-up condo owners flock to Midtown war room
Brick Underground articles occasionally include the expertise of, or information about, advertising partners when relevant to the story. We will never promote an advertiser's product without making the relationship clear to our readers.