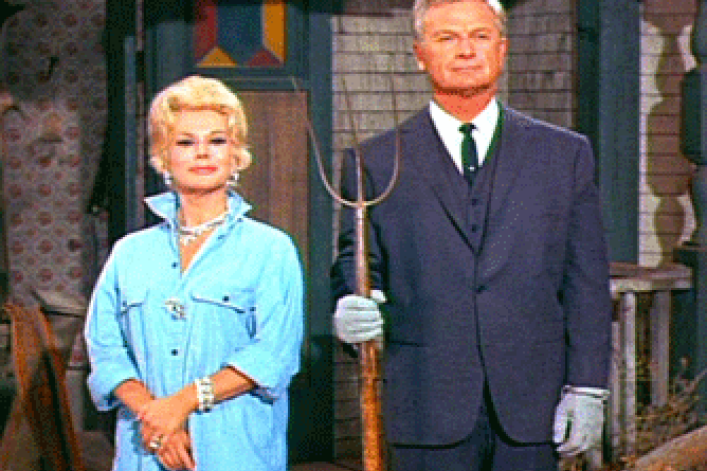 "What if we offered you $375,000," the Ohioans asked.

I tried to stay neutral and keep emotion out of it.  "I understand that you're looking for value, but that price isn't representative of what the apartment is worth in this market," I said.

The offer that was rejected by the board of my building one month ago was very close our ask of $439,000.  Another offer we had and let go of was also quite close to ask.  Additionally, numerous brokers have told us that we're priced very well given the market conditions and the fact that we're not working with brokers.

So, what's wrong with $375K?  Nothing to the Ohioans, who had never bought in New York before and might be coming from a market where it was common to strike a deal at 15% below ask.  

But no New Yorker who had done a bit of research into Upper West Side studios and junior one-bedrooms would have thought that was a fair number for my apartment.
I explained to the Ohioans that some sellers price high to let "lowball" buyers feel they got a deal, and some sellers price low, hoping that a bidding war ensues. 
We priced right where the market was at and didn't inflate the price with a broker's fee, which is our way of respecting the buyer's intelligence and providing value.  Slick pricing games don't work for me, so I would never use those tactics on someone else.

They seemed to understand that, and we talked on and off for a couple of weeks.

From my Midwest buyers I learned some valuable lessons in selling.  It was the first time I really had to explain to anyone what the benefits of the apartment, building and location are because most of the people who expressed interest already live on and are in love with the Upper West Side.

Here's what I learned:

1.  Make every comment from the buyer a potential selling opportunity.

The Ohioans, who were interested in my apartment for their college-aged son, said that security was very important to them.

That comment, said in passing, could have been overlooked, but instead we told them how our building was incredibly safe.  We have two cameras in the lobby, a camera in each of the two elevators, three cameras on the roof.

Also, we are next to a medium-sized hotel and their doormen are always out on the sidewalks, creating a sense of activity on the street at all times.  The avenue we live on is also substantially better lit than the side streets.

2.  Find out what the most important things are to the buyers as they look for an apartment.

It's OK to ask questions of the buyers, not just the other way around. Knowing what's important to them will allow you to tailor how you sell the apartment to fit their needs, which genuinely helps both parties.

I can say many great things about my apartment, but if I know what's important to the buyer, I can make my pitch more relevant.

For instance, the Ohioans wanted a place they could fix up and they felt that my apartment was already in good shape.  Knowing that allowed me to point out what areas of the apartment where improvements could be made.  I also discussed how a non-structural wall could be removed in one area and added to another to make my apartment a junior one-bedroom.

3.  If you know what other apartments the buyers are considering, that information can help you compare apartments.

When talking to the Ohioans a couple of weeks ago, I mentioned a comparably-priced apartment that I had seen at an open house the weekend before. (I like to keep tabs on the market and know what my competition is like).

Coincidentally, they had seen the apartment, too, and thought it was great.  I didn't, and I quickly was able to run through a side-by-side comparison.

For instance, the maintenance of the 4th floor walkup without a live-in super next to the police precinct on 82nd between Columbus and Amsterdam was $1,000. That's $300 more than my apartment, which is in a significantly better location and is an elevator building with a doorman, live-in super, roofdeck, etc.

The Ohioians might have come to the same conclusion without my assistance, but knowing that they liked that other apartment, it would have been foolish of me not to compare the two units for them.

4.  Paint a picture of what it's like to live in the apartment.  I think this is especially important for out-of-towners who may not be aware of what it's like to live in Manhattan from day to day.

For instance, a Londoner who IS interested in my apartment said she wouldn't mind living on Central Park West.  

Well, I lived at 225 Central Park West in 1996.  You pay a premium for the location, but for me, it's not worth it.
There aren't any restaurants, stores or even newsstands on Central Park West, so anytime you just want to grab a coffee or a sandwich, you have to walk that long avenue, which is the equivalent of four north-south blocks, to Columbus Avenue.

On a gorgeous day, it doesn't feel like a long walk, but believe me, when it's 20 degrees out and you just want to pick up your drycleaning before the place closes, it's a long walk.

When I brought this up to the Brit, she said, "Wow, I hadn't thought of that."

5.  Anticipate questions and talk about the positives. 
My apartment has open exposures north and east above the brownstones, and it also faces the Excelsior Hotel next door.  One person said it would be great if the apartment faced the park surrounding the American Museum of Natural History.

While the view would be nice, I was quick to point out that our apartment is quiet precisely because it doesn't face the two-way avenue where the crosstown bus stops every ten minutes.

In the end, the Ohioans told me they found an apartment on the second floor of a walk-up that hadn't been renovated in fifty years for $340K.  They realized what they wanted was a dirt-cheap fixer-upper, which our apartment isn't, so I wished them well and said it was good working with them.  And it was good because they reminded me how to sell.  
__________________________
Kathy is in the market to buy (from an owner OR broker) the perfect prewar 2-bedroom, 2-bathroom apartment in Brooklyn with private outdoor space that's near the subways (the good ones).

Click here for the complete FSBO Diaries.
Brick Underground articles occasionally include the expertise of, or information about, advertising partners when relevant to the story. We will never promote an advertiser's product without making the relationship clear to our readers.