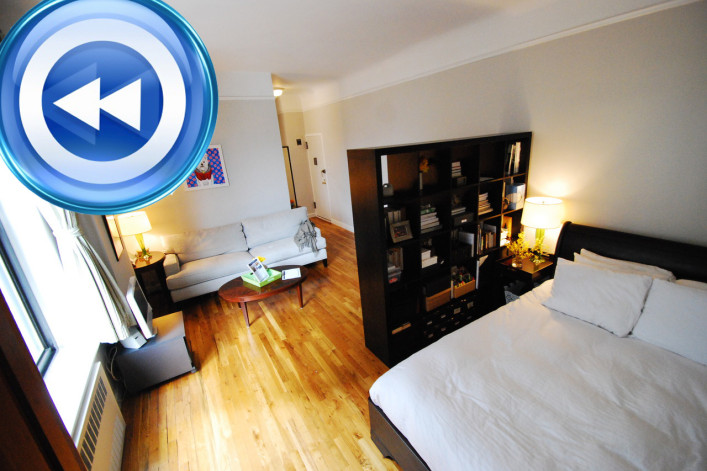 Well, that was fast.  We attracted two offers on our Upper West Side apartment, accepted one of them, and had it turned down by the board all within a month of our first open house.
One of the two would-be co-buyers who is on my building's co-op board had alerted all of the other board members to his idea of buying my apartment with another neighbor and splitting my apartment.
The board verbally OK'd this idea a month ago, long before we had accepted an offer.  We were assured many times by the board-member-buyer that there was no reason that the deal wouldn't go through.  That was true…until last week, when the board had a change of heart and rejected the deal before any paperwork was submitted.

The news was disheartening and somewhat perplexing, since no variables had changed from a month ago.

But this is the roller coaster that is Manhattan real estate. 

The important takeaway is that you really never know what can happen with an apartment sale in New York, FSBO or otherwise.  This situation wouldn't have turned out any differently with a broker because they would have had access to the same information I have.
Thankfully, we didn't miss a single open house. (We've held them every Sunday since we put the apartment on the market). And except for letting the NYTimes.com ad lapse for a few weeks, we didn't close any doors as a result of thinking we had an offer.

At my open house a week and a half ago, I told one person who liked the apartment that we had accepted an offer but I also told him, you never know what could happen, so feel free to keep in touch. 
He contacted me via email to say that if anything happened with the original offer to please let him know.  I was able to tell him, as well as the woman who made the second offer and several other buyers last week that the apartment was back on the market. 
The woman who made the second offer just submitted another one, so now I'm talking to a number of interested parties. 
The big lessons for me this week are:
An accepted offer is just the tip of the iceberg
Don't get too excited; anything could happen with an accepted offer
Keep having open houses until you sign a contract
Make sure you have the contact information for anyone who's interested in the apartment even when you think you've sold your apartment
Use the delay to reevaluate:  Did you negotiate the way you had hoped the first time around?  Go to open houses near you, continue to track sales and make sure you're still priced right.
Sure, the delay is irksome, but my husband and I went into this knowing there would be speed bumps, disappointments, and delays.  You can't sell your apartment FSBO style and not remind yourself every day that it won't be cake to sell. 
That's why when people say that selling FSBO is "saving" the broker's fee, you can correctly reframe the discussion to explain that, no, the owner is in fact doing all of the hard work, which should be deserving of a broker's fee.
The upside is that we had two solid cash offers in a month of showing the apartment, which shows that the apartment is priced well and the property is in demand.
But attractive property or not, when you're selling FSBO and hit those inevitable obstacles, you have to get up and keep on going.  Renew those listings online, schedule another open house, buy some flowers to brighten things up...and don't look back.
__________________________
Kathy is in the market to buy (from an owner OR broker) the perfect prewar 2-bedroom, 2-bathroom apartment in Brooklyn with private outdoor space that's near the subways (the good ones).
Brick Underground articles occasionally include the expertise of, or information about, advertising partners when relevant to the story. We will never promote an advertiser's product without making the relationship clear to our readers.