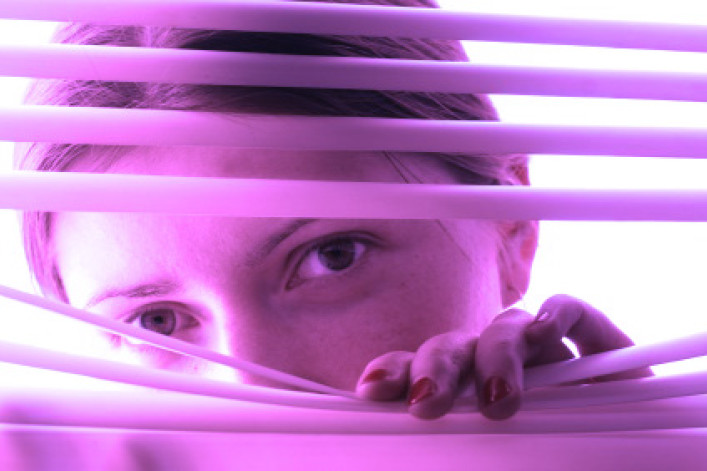 We first heard about RealDirect, an alternative NYC real-estate brokerage launching today, at GreenPearl's Real Estate Marketing & Technology conference last month.

Our antennae rose upon hearing that RealDirect would not only take the "friction" out of arranging showings (who knew?), it would enable sellers to monitor everything from appointments to the online traffic generated by advertising.

More significantly, RealDirect erases the incentive for selling brokers to steer a transaction toward brokerless buyers in order to collect a standard 3% commission on both sides of the deal.

Co-founder/CEO Doug Perlson demo'd RealDirect's full-service plan to us earlier this week.

Launching in beta today, it combines a discount offline brokerage with a pretty sweet, clean online platform and some neat bells and whistles. (Full disclosure: RealDirect will begin advertising here next week.)

Here's how it works:

1. The "full service" plan (versus an a-la-carte version coming this summer for FSBO sellers) means sellers work with human, offline RealDirect real estate agents who do all the traditional real estate agent things.

Major difference: The RealDirect agents can only collect a commission on one side of the deal—and that piece ranges from 1-2%, depending on how fast your place goes into contract. (The normal sell-side commission is 3%, with another 3% going to the buyer's broker.) If a buyer shows up without a broker, you save 3% of the purchase price.

2.  On the apartment's listing page hosted on the RealDirect website (see an example here), buyers can arrange appointments through a nifty online "scheduler" that displays available private showing times and allows booking without speaking to a broker.  (This is the "frictionless" aspect, which the company also describes as "one-click showings," though buyers have to fill out a brief questionnaire.) 

On their end, sellers can look over their agents' shoulders and monitor exactly what appointments have been requested and scheduled.

3. Sellers can also see exactly what ads have been purchased and, just as importantly, how their ads are performing at any given moment by perusing a list of click-thrus generated by ads on StreetEasy, Curbed, Trulia and the like.  Sellers can then adjust their ad buys accordingly.

4. Anyone who books an appointment or RSVP's to an open house goes onto a contact list, handy for future e-blasting with open house reminders, price drop alerts, etc.

Overall, we were pretty impressed with how clean and easy the online tools are to use, and if we were selling, we would be obsessively monitoring our ad click-throughs and appointment requests.

But do most sellers want to be that involved?

Perlson says his target demographic includes first-time sellers who didn't necessarily use a broker to buy their apartment, and want a similar sense of control as a seller.

The company is also targeting sellers who bought in the last five years and are probably underwater or breaking even…and very interested in shaving some percentage points off a sales commission.

Then there is the FSBO market: RealDirect hopes to attract for-sale-by-owners with its "owner-managed" model launching later this summer.
FSBO sellers will pay $295 for the basic setup including a one-stop shop for advertising, the appointment scheduler and advertising performance tracking. They have the option of buying a la carte services like floor plans or a broker to babysit their open house.

RealDirect kicks off its beta launch today with a single listing:  A $949,000 one-bedroom condo on West 28th Street,  which Perlson (a serial entrepreneur and former real estate attorney in possession of a broker's license) is helping to sell himself in order to work out any kinks in the system.

Perlson hopes eventually to roll RealDirect's model out to other cities.
Judging from the company's backers —which include venture capital firm Greenhill & Co. and the founder of About.com—he is not the only one who believes the company has legs.
Related posts:
1 in 10 co-op sales inflated to pass the board
Trouble selling? Cherchez le doorman
What not to tell your broker when you're selling
Brick Underground articles occasionally include the expertise of, or information about, advertising partners when relevant to the story. We will never promote an advertiser's product without making the relationship clear to our readers.