Is there anything that says summer more than a barbecue by the pool? For many of us sweating it out in the city, a grill and a pool are both pipe dreams. But we asked five New Yorkers: If you must decide between the two, would you rather have a building pool or a building barbecue area?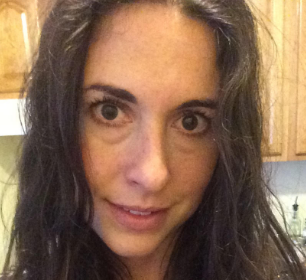 Water baby Pool! Hands down. Most beaches are an hour away and the NYC (private) pools are like Fort Knox to get into… I think most foods can be grilled at home, anyway (as a vegan who eats fish, lol!). And NYC parks—at least those around me in Harlem—allow for the outdoor grilling experience. —Angela, Hamilton Heights (pictured above)
BBQ with a view A barbecue would be nice! Get all your friends together on the roo top, and just sit and talk while eating and drinking into the late hours. Preferably with a city view! I'm not much of a pool person anyway. Too much maintenance. —Jonathan, Hamilton Heights
Just keep swimming An indoor pool would be nice in the winter. I don't like indoor pools in the summer. A barbecue area would be nice, too. But I guess just for overall, year-round use, a pool is best for me. —Casey, Upper West Side
Privacy rules I've gone to the public pools. There's one close to me. It's really just out of desperation. I mean, they're nice, but get rowdy with kids and adults behaving like kids. A private building one would be cool. —Priya, Upper West Side
Bridge and tunnel BBQ I really like to barbecue and my friends and I have done this in the park as well, but in New Jersey ones. The NYC ones where you barbecue get way loud and dirty. It would be nice have the convenience of being close to home to barbecue. —Mark, Washington Heights
Verdict: Splish, splash!