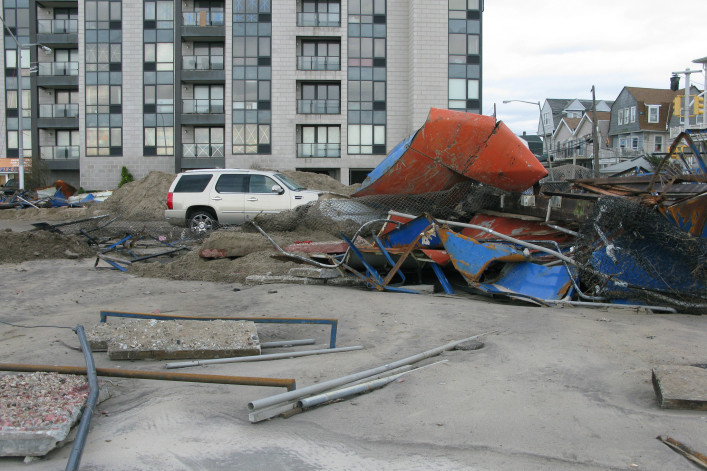 New York City has never been immune to hurricanes. Previous storms to make landfall include the New England hurricane in 1938, Carol in 1954, Gloria in 1985 and Irene in 2011. But after the 2012 destruction of Sandy and the troubling headlines from this year's hurricane season, New Yorkers are now, perhaps more than ever, attuned to the risk of living in a flood zone.
Which means that if you're hoping to sell a property at risk of flooding, it might be more difficult than in the past. Here's what you should know if you're thinking of putting your place on the market.
Pro Tip:
If you're unclear how much your flood zone status might (or should) affect your asking price, consider "pre-marketing" your co-op, condo or brownstone before you publicly list it.  The pre-marketing platform at New York City brokerage Triplemint provides a no-risk way to quietly test your asking price and marketing strategy among actual  buyers shopping for a place like yours.  There's no charge to participate and no obligation to sell or enter a traditional listing agreement if you haven't found a buyer by the end of the pre-marketing period.  To learn more, click here. >>
What it means to live in a "flood zone"
The truth is that everyone lives in a flood zone, it's just that some zones are at higher risk of flooding than others. The Federal Emergency Management Agency refers to high-risk spots as "Special Flood Hazard Areas," and aside from personal safety concerns and possible increased hassles, where this really impacts homeowners is on rates for flood insurance. (If you buy property with financing in an area determined to be high risk by FEMA, flood insurance is required.)
FEMA creates the flood zone maps, which means it also plays a role in determining your flood insurance rate. Note: New York City's maps are currently being redrawn following a de Blasio administration appeal. It is expected that some properties will be shifted into higher risk zones. (You can determine your current zone here and here.)
"Flood zones have different categories with different likelihoods of a flood occurring. The riskier the category, the more difficult to sell, and in some cases insurance is extremely expensive, with few competitors," says Larry Friedman, principal and co-founder of real estate investment firm SDF Capital.
Before you put it on the market
If for some reason you don't have flood insurance, it's wise to get some, for a variety of reasons. For one, you'll have some coverage should your property sustain damage from flooding. Additionally, flood insurance rates are expected to go up, so now is the time to lock in coverage at a lower price. But most importantly for sellers, if your property is already in FEMA's National Flood Insurance Program (the largest provider of flood insurance in the country), it will be easier, and most likely cheaper, for buyers to get flood insurance. 

And much like if you were considering buying in an area with a high risk for flooding, there are certain things you can do to help contain damage to property should flooding occur.
Owners of single-family homes can elevate key mechanicals such as heating and electric systems either off the floor of a basement, or to an upper floor of the house. One option is a wall-mounted boiler, dubbed a "suitcase."
Additionally, installing a French drain irrigation system, a trench filled with gravel and perforated pipe, or both, can help redirect water from a building's foundation. FEMA has an entire guide to retrofitting a house for flood protection here.
Condo and co-op owners can offer any information about how their buildings fared during Sandy, any repairs that were done, as well as any precautions taken to protect the building against future storm damage, such as elevating key mechanicals and installing gas-powered generators.
Taking precautions, and being ready to speak to the issue of flood preparedness and risk, can go a long way to putting prospective buyers at ease, says Rodney Bonds, franchise developer at Rapid Realty "Clients are smart," he says. "They do their research. If you've considered what they're considering, they can trust you a little more, and know that you're not just trying to dump something."
How much should you (and how much are you required to) share?
Historically, New York state has had a "buyer beware" policy, with the onus on buyers to do their research on potential purchases. However, the relatively new New York Property Condition Disclosure Act requires the seller of residential real estate to cause to disclose any number of issues with a property, including if it's located in a floodplain. Sellers can also choose not to provide this information, and credit the buyer with $500 instead. While this could be seen as an attempt on the sellers' part to avoid identifying problems, it is also a relatively inexpensive way to ensure that incorrect information, or omissions of important information don't accidentally, and innocently, occur.
"Assuming the seller chooses not to fill out the form, they do not have to disclose the property is in a flood zone. If they are asked, they must answer truthfully, or not at all. They cannot lie, " says Neil Garfinkel, managing partner at Abrams Garfinkel Margolis Bergson and broker counsel for the Real Estate Board of New York. 
Withholding this kind of information is probably not a good idea. Also, know that if you're working with a selling agent and they know your property is in an area at high risk of flooding and needs flood insurance, they are required to disclose this to the buyer.
"Brokers are obligated to be truthful and honest and disclose any fact known to them which could materially affect the value or desirability of the property," Garfinkel says. 
All that said, it's unlikely that a buyer considering a property in a flood zone wouldn't either a) already be aware of this, or b) figure this out doing due diligence.
"[It] will also generally come up during title work," Friedman says.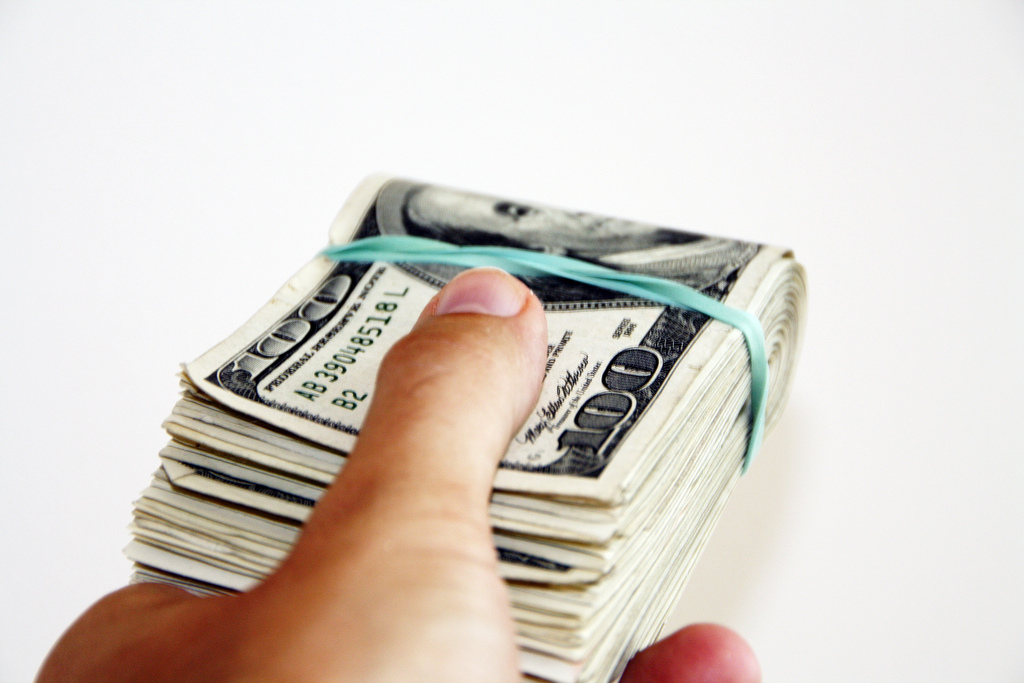 Soften the financial blow
It's important to note that just because someone is considering buying in a flood-prone area, doesn't mean they believe it will flood. Logic would dictate that this is not something they're especially concerned about. Which is why it may be wise to skip any flood-proofing (and the cost associated with it) and offer prospective buyers a financial incentive instead.
"Generally, homes in a flood zone will sell for less than comparable homes not in flood zones, given the higher carrying costs due to the cost of additional flood Insurance," Friedman says. But that's not the only possible incentive. Helping to pick up the tab of that added expense can help, too.
"We recently sold a home in a flood zone," Friedman says. "We offered to pay one year of flood insurance as an incentive for the buyer. This worked nicely."
Brick Underground articles occasionally include the expertise of, or information about, advertising partners when relevant to the story. We will never promote an advertiser's product without making the relationship clear to our readers.