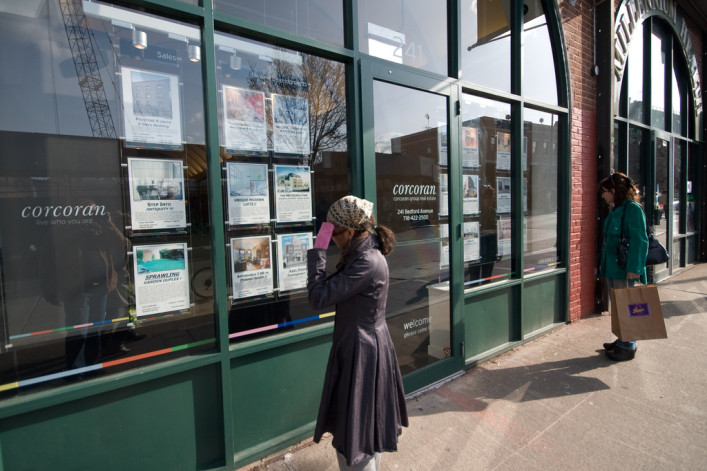 I'm planning to sell my apartment this year. What's the best month to list it, and how far in advance should I hire a broker?
You'll want to hit the ground running in 2018 if you can, according to our experts. Sales volume traditionally goes up during the first half of the year, and is especially strong during the second quarter, says Deanna Kory, a broker with Corcoran. 
"There are several reasons for this: Bonuses are paid out in the first quarter, sometimes as late as March, and many buyers wait for that to happen," she says. "School decisions happen in February or March, which also can spark a move. And because most people want to move over the summer, and it takes two to three months to close, the optimal timing is to go into contract during the second quarter."
Pro Tip:
Looking for a way to discreetly test the waters before publicly listing your co-op, condo or brownstone? Then consider testing demand, price and marketing strategy by "pre-marketing" your place first. The pre-marketing program at New York City  brokerage Triplemint is a no-risk way to get feedback and offers from actual buyers shopping for a place like yours.  There's no charge to participate and no obligation to sell or enter a traditional listing agreement if you haven't found a buyer by the end of the pre-marketing period.  To learn more, click here. >>
With that in mind, Kory suggests you start interviewing brokers in January or February, and plan to list your apartment at some point between late February and early April. And remember to leave yourself enough time to prep your place. 
Because buyers now have the option of browsing multiple listings sites at all hours of the day (and times of the year), sales activity is becoming more consistent across seasons, says Gordon Roberts of Sotheby's International Realty. Indeed, New York sellers are increasingly putting their apartments on the market whenever they happen to feel ready, even if it's in the middle of the holidays, the New York Times reports. 
"More often than not, life gets in the way of making a seasonal move," says Shirley Hackel, a broker with Compass. "Couples have babies and need room to raise another child. Professionals relocate to accommodate job losses or position transfers. Estates require money to pay taxes. Overriding the residential real estate calendar, life events cannot always be planned."
Therefore, late winter into early spring is still a good time to list, but don't stress if your circumstances prevent you from listing then. But in the meantime, you may want to start sprucing up. 
"I'd worry less about timing and more about getting your apartment market-ready," Roberts says. "While it can be time-consuming to get everything in tip-top shape, it's really key to have your apartment show well and look great online. Presentation and price have to be spot-on straight out of the gate, regardless of the calendar or market timing." 
An agent will be instrumental in helping you accomplish this, and you can start vetting them as soon as you decide to sell.
"No matter the time of year, nothing equals the surge of energy that comes in the first few weeks of a well-priced new offering," Hackel says. "Work with your agent to set a realistic target price that attracts attention even during a heat wave or snowstorm."
You'll also want to make sure agents are on the same page as you, as far as getting your apartment as pristine as possible before you post your listing. 
"If you select a broker, you can sign in advance with a rider not to go live until photography, copy, floor plan, and marketing materials such as brochures or show sheets are complete, excellent quality, and ready to go," Roberts says. "There is nothing worse than a new listing with no photos or floor plan. During this prep time, the broker will also have time to devise and share a marketing plan with you. When you're ready to go live, it's less about when it hits the market, and more about making a great impact when it does." 
---
Trouble at home? Get your NYC apartment-dweller questions answered by an expert. Send your questions to [email protected].
For more Ask an Expert questions and answers, click here.
Brick Underground articles occasionally include the expertise of, or information about, advertising partners when relevant to the story. We will never promote an advertiser's product without making the relationship clear to our readers.