Ask a Renters Rights Lawyer
Ask Sam: When does it make sense to file an HP action against my landlord?
File an HP action when a landlord is not addressing necessary repairs in a timely way
Examples include a broken window, leaks, a lack of heat or hot water, vermin, and mold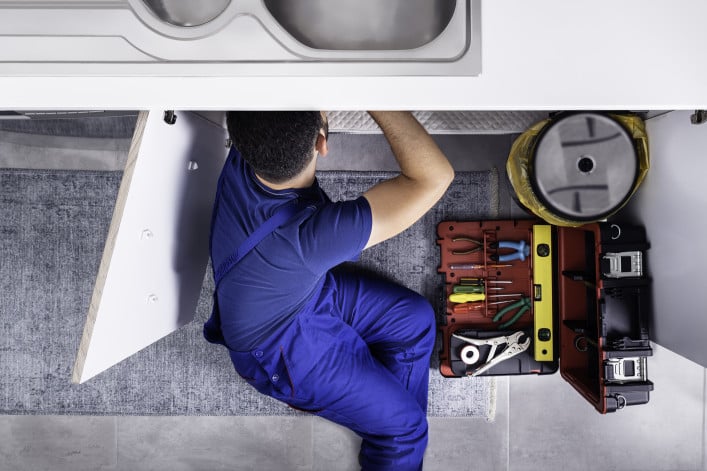 There's mold around a window in my apartment and my landlord has been dragging his feet about fixing it. I've heard that filing an HP action is a good way to force landlords to make repairs, but I don't want to be too aggressive. When is the right situation for filing one?
It's time to consider filing an HP action when there is an issue in your apartment—like a broken window, leaks, a lack of heat or hot water, vermin, mold, and more—that is not being dealt with by your landlord in a timely way, says Sam Himmelstein, an attorney at Himmelstein, McConnell, Gribben & Joseph who represents residential and commercial tenants and tenant associations.
"Tenants have the right to a habitable apartment," Himmelstein says. "But if there's something negatively affecting that, communicate with your landlord first and try to get them to fix it before you get the courts involved."
It's always a good idea to detail the problem by writing to your landlord, so that there is a paper trail if you do end up needing to take legal action.
If your landlord is unresponsive to your emails or letters, your next step should be to call 311. The city will send an inspector to check out the issue—usually either from New York City's Department of Housing Preservation & Development for problems relating to heat, hot water, leaks, mold, and vermin, or from DOB for structural problems.
If HPD conducts the inspection, the inspector will place a violation on the building and attach to it a level of severity which dictates how quickly the landlord should make repairs. Unfortunately, this alone does not always compel landlords to act, but it's still a useful step for building your case.
"A majority of buildings have violations on them for years, but it's not well enforced. HPD generally doesn't take landlords to court except for severe situations," Himmelstein says. "But if you end up filing an HP action, courts will often ask that you have an inspector come to your apartment and place a violation, so you're better off calling 311 first. And the violations give you and the court virtually irrefutable proof that the conditions exist."
Once you've done that—and the landlord still isn't fixing the issue—then it's time to file the HP action. This requires that you go to the housing court clerk's office in your county in person to fill out paperwork and pay a filing fee. You then serve your landlord, managing agent, and HPD as the court instructs you. (HPD is a party to the case, Himmelstein explains, and is included to monitor the case and help draft a court order.) You don't need a lawyer for this, but some tenants feel more comfortable having one, and it certainly can help.
"You can file individually or as a group if there are conditions in other apartments too," Himmelstein says. "We always recommend tenants do things collectively if they can."
Most of the time, HP actions result in the landlord entering into a consent order, which requires them to make the repairs by a specific time in order to settle the case. 
"In court, the judge will ask the landlord when the repairs are getting done, and their only defense is to claim the conditions do not in fact exist, or that the tenant caused these issues," Himmelstein says. "In the vast majority of cases, the landlord agrees to do the work."
There are potential complicating factors—for instance, if the issue in the apartment is mold, it may be necessary to bring in mold experts to make recommendations as to how it should be remediated. In these instances, it can be helpful to have an attorney who will push for the landlord to do the remediation work the way it needs to be done.
If the landlord violates the order of consent, it pays to have a lawyer who could file a contempt of court motion against them.
"Contempt of court is a severe remedy resulting in sanctions, fines, and in rare cases, a threat of imprisonment," Himmelstein says.
Tenants who file HP actions can rest assured that this will not land them on the blacklist. However, for market-rate tenants, there is the possibility of landlord retaliation in the form of not renewing their lease. 
All this means renters must weigh multiple factors before deciding to file an HP action.
"You have to balance all these things," Himmelstein says. "How important is the apartment to you? How severe are the conditions? But in general, an HP action is an effective remedy, and we recommend them all the time to our clients."
Related: 
Ask Sam: A leak from the unit upstairs flooded my apartment, but the landlord is blaming me. How can I keep my security deposit? (sponsored)
Ask Sam: Repairs are forcing me to move out for a month. Should my landlord pay me to relocate? (sponsored)
Ask Sam: My apartment's riddled with problems. Can I get my landlord to move me to a new one? (sponsored)
Read all our Ask a Renters Rights Lawyer columns here.
---
Sam Himmelstein, Esq. represents NYC tenants and tenant associations in disputes over evictions, rent increases, rental conversions, rent stabilization law, lease buyouts, and many other issues. He is a partner at Himmelstein, McConnell, Gribben & Joseph in Manhattan. To submit a question for this column, click here. To ask about a legal consultation, email Sam or call (212) 349-3000.
Brick Underground articles occasionally include the expertise of, or information about, advertising partners when relevant to the story. We will never promote an advertiser's product without making the relationship clear to our readers.