This two-bedroom, one-bath is in a 21-story building with a doorman and lounge space. It's also smack in the heart of Midtown, close to Grand Central and many office buildings.
For some, that location will justify the $4,495 price tag, but for others it'll do the exact opposite.
We turned to our experts to find out their thoughts. As always, for this week's Take It or Leave It, those experts are myself, Constantine Valhouli, founder of real estate research and analytics firm NeighborhoodX, and freelance writer Lambeth Hochwald.
Size: Two-bedroom, two-bath
Location: 301 East 47th Street (at Second Avenue)
Price: $4,495, no broker's fee
Flexible layout: Yes
Days on the market: 61
Subway: E, M, 6 at 51st St.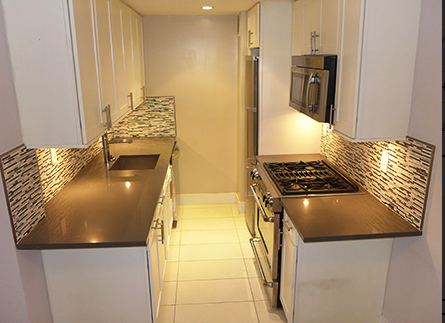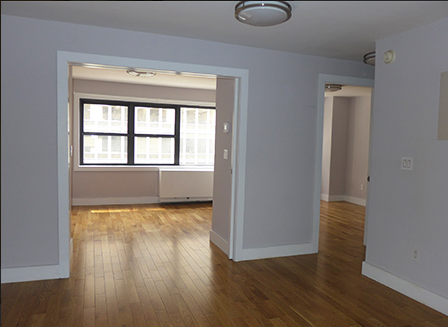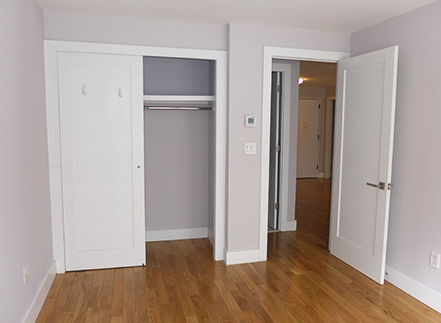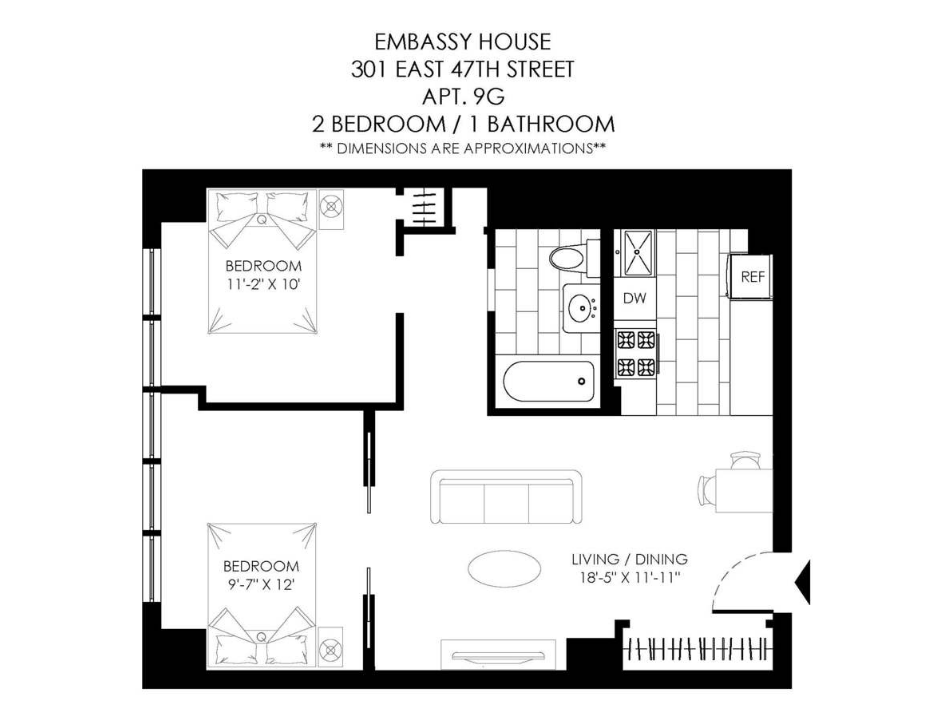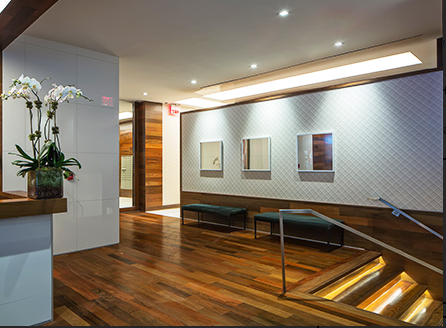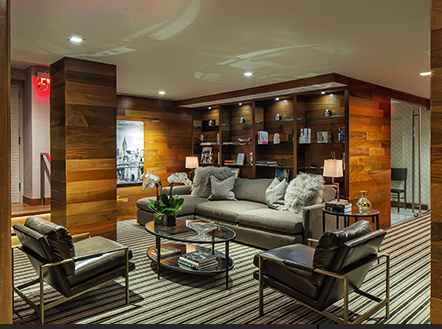 Pros and cons:
"The lobby and lounge area downstairs is pretty nice-looking and inviting. I also appreciate how modern the kitchen is (and I spy a dishwasher!) and the space doesn't feel teeny tiny. That said, you'll want to check out the second bedroom's size in person. I'm a little suspicious, since we don't see a photo of it. Also, this is smack in the middle of Midtown East, an area people either love for the convenience factor or hate for that bustling factor. Decide which group you fall into before signing a lease." —Lucy
"This building's lobby gives a surprisingly downtown vibe, and the apartment itself feels nicely done. That said, it's difficult to get a sense of the size of the apartment and the bedrooms from the photos—is this a true two-bedroom or a one-bedroom that has been 'optimized'? And the listing doesn't seem to offer any amenities for the building—no roof deck, gym, or common lounge. For that price, I'd expect some unicorn glitter. Also, the neighborhood is just kind of meh." —Constantine
"This two-bed is kind of a dream come true with its most excellent kitchen (that backsplash!) and nicer than usual fixtures. The only downside: The one bathroom situation (and the fact that the bedrooms are right next to each other) makes this a tough share." —Lambeth
Who this apartment would be perfect for:
"A couple with a baby and two busy jobs in midtown who'd like to be home quickly at the end of the day." —Lucy
"Two people who work at all-consuming jobs Midtown East and would like to walk to work rather than live in a livelier area." —Constantine
"A couple of U.N. types or two pals who want to walk to their jobs in Midtown." —Lambeth
The verdict(s):
TAKE IT "I actually don't think it's a bad price (relatively, of course), and there's no broker fee. Just make sure it's a true two-bedroom first." —Lucy
LEAVE IT "Unless the price comes down, the rooms are large, and there are good amenities in the building." —Constantine
TAKE IT "Provided you've checked out the Second Avenue noise level during the morning rush and on a Saturday night."—Lambeth