It's hard to find a more desirable and quintessentially Upper West Side block than 80th Street between Amsterdam and Columbus, and the limestone townhouse in which this $4,900 three-bedroom, two-bath is tucked has serious You've Got Mail vibes. 
That said, the apartment doesn't appear to have been updated much since that Tom Hanks-Meg Ryan movie was in the theaters. According to the listing, the apartment does boast a faux fireplace and mantle, and hardwood floors. 
So is it worth considering? We asked our experts (and veteran renters), real estate research and analytics firm NeighborhoodX founder Constantine Valhouli and freelance writer Lambeth Hochwald, to weigh in with me on this week's Take It or Leave It.​
The apartment:
Size: Three-bedroom, two-bath
Location: 157 West 80th Street (between Amsterdam and Columbus avenues)
Monthly rent: $$4,900/month
Flexible layout: Yes
Days on the market: 6
Subway: 1 at  79th Street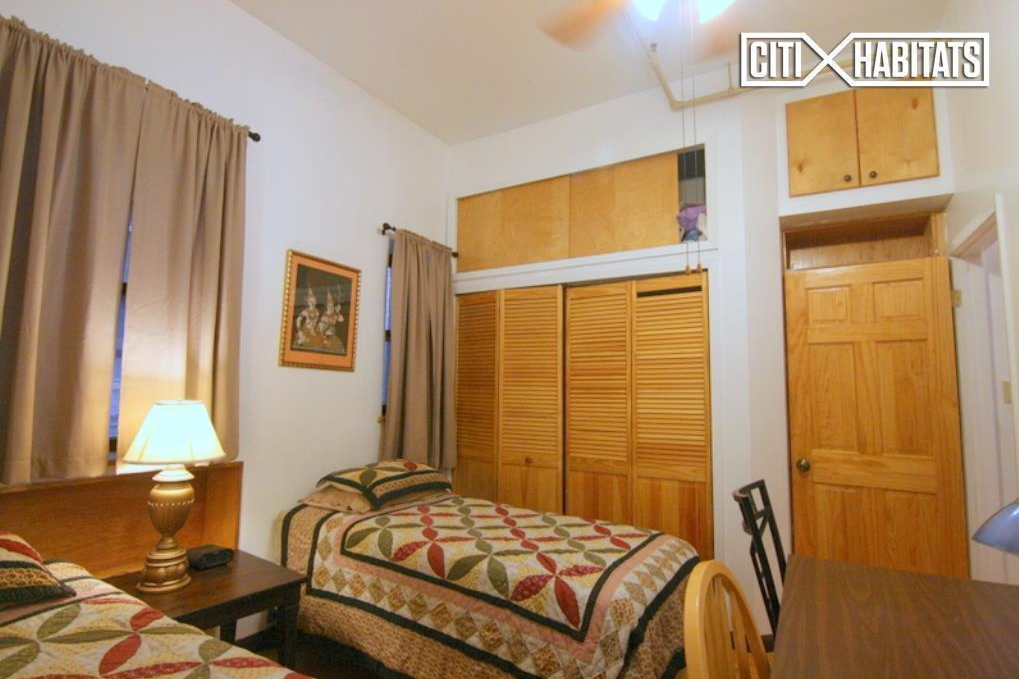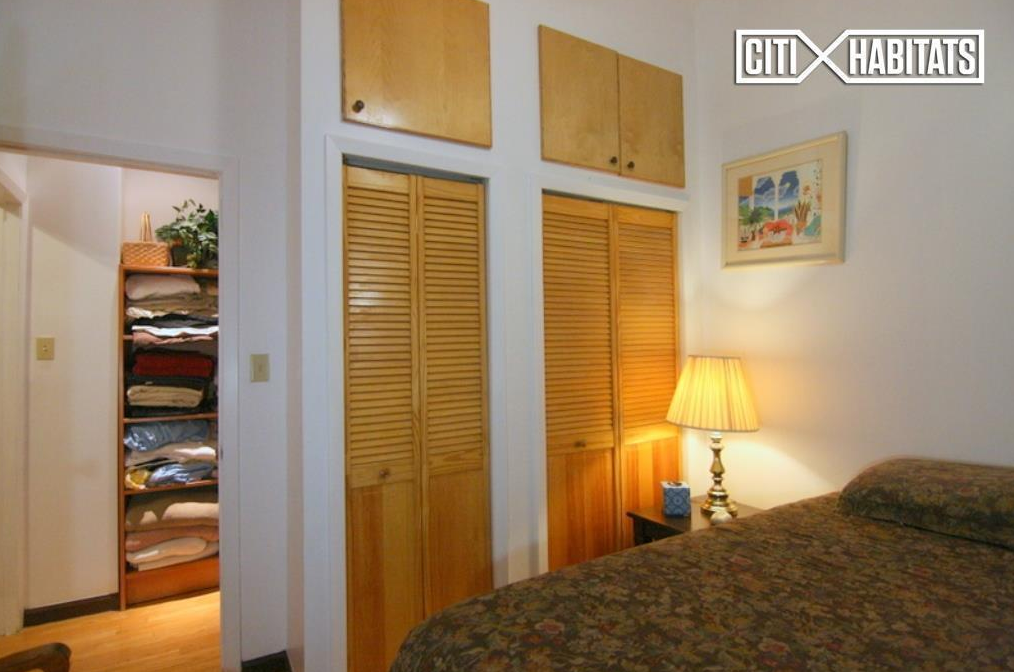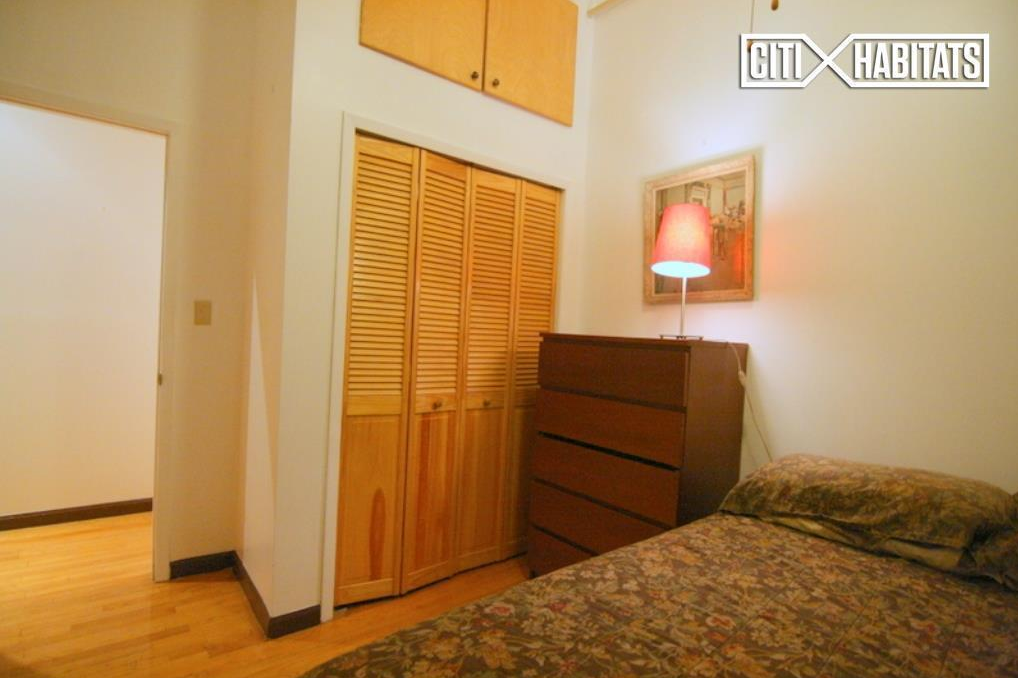 Pros and cons:
"The location here is amazing, and there appear to be three full bedrooms (which isn't always the case with apartments listed as three-beds). There seem to be a lot of cabinets/built-ins, but unfortunately the cabinet doors are all oak-colored and together feel rather dated. The fact that the apartment's on the first floor means it's also probably rather dark." —Lucy
"This is a beautiful, iconic limestone-and-brick building on the Upper West Side. Convenient to multiple train lines. And it's got two bathrooms. (Also, when did "queen sized" become an apartment description?) The address (#1BC) implies it is on the first floor, so there is likely higher foot traffic going past the unit, too. And it is difficult to get a sense of the layout from the photos without a floorplan." —Constantine
"I got all excited when I saw this listing—an Upper West Side three-bed on a gorgeous block just steps from the Museum of Natural History for less than $5K? And then I took a closer look. Sure this is a family-sized pad with built-ins galore. But it's also on the main floor, the building is located right on the noisy M79 crosstown bus route and appears to have zero views." —Lambeth
Who this apartment would be perfect for:
"Three rooomates who want evenly sized bedrooms and a bustling (and easily commutable) neighborhood." —Lucy
"Someone who is really tall–the double-stacked kitchen cabinets are going to be out of reach of most people without a stool or ladder. Or three roommates open to paying $1,300 each for a room—whereas a studio in the neighborhood is about $2,400/month." —Constantine
"A new-to-NYC family seeking a decent-sized apartment in a great school district." —Lambeth
The verdict(s):
TAKE IT "It's not uber-modern or anything, but this is an apartment that could serve three young new-to-New-Yorkers well." —Lucy
LEAVE IT: "It lacks architectural charm or any sense of place. The doors, casing, and closets look like they were installed when Def Leppard was recording its first album."—Constantine
LEAVE IT: "Just think of what you could do with the money saved on the broker's fee." —Lambeth