Bay Ridge is a world away from the bustle of Manhattan's office districts, and this second-floor townhouse apartment is a case in point. Listed for $2,450 a month, the apartment is a two bedroom, one bath in a Tudor house on a tree-lined block, at 55 Bay Ridge Pkwy.
The listing describes the place as having over 1,300 square feet of floor space and a skylight. The living and dining room is expansive, with south-facing windows, and the kitchen has a ton of cabinet space (though the baroque cabinet style and wood-paneled stove hood may not be to everyone's taste). There's lots of closet space in both bedrooms, and the bathroom has a stained-glass window. 
The R train is a schlep, both in the more-than-10-minute walk to the 77th Street station, and in the hour or so it takes to get to Midtown. The X27 express bus takes about the same amount of time, but stops a block away from the apartment and provides a more comfortable option if you can afford it. The East River Ferry offers service to the Financial District from a dock that's about the same distance as the R train, but it's almost certainly more relaxing. A ferry ride costs the same as a single subway ride, but there's no free transfer from the ferry to MTA trains and buses.
So is the apartment worth it?
As always when weighing New York City apartment listings, we turn to our Take It Or Leave It experts: myself, Constantine Valhouli, founder of real estate research and analytics firm NeighborhoodX, and freelance writer Lambeth Hochwald. But first, here are some more pictures.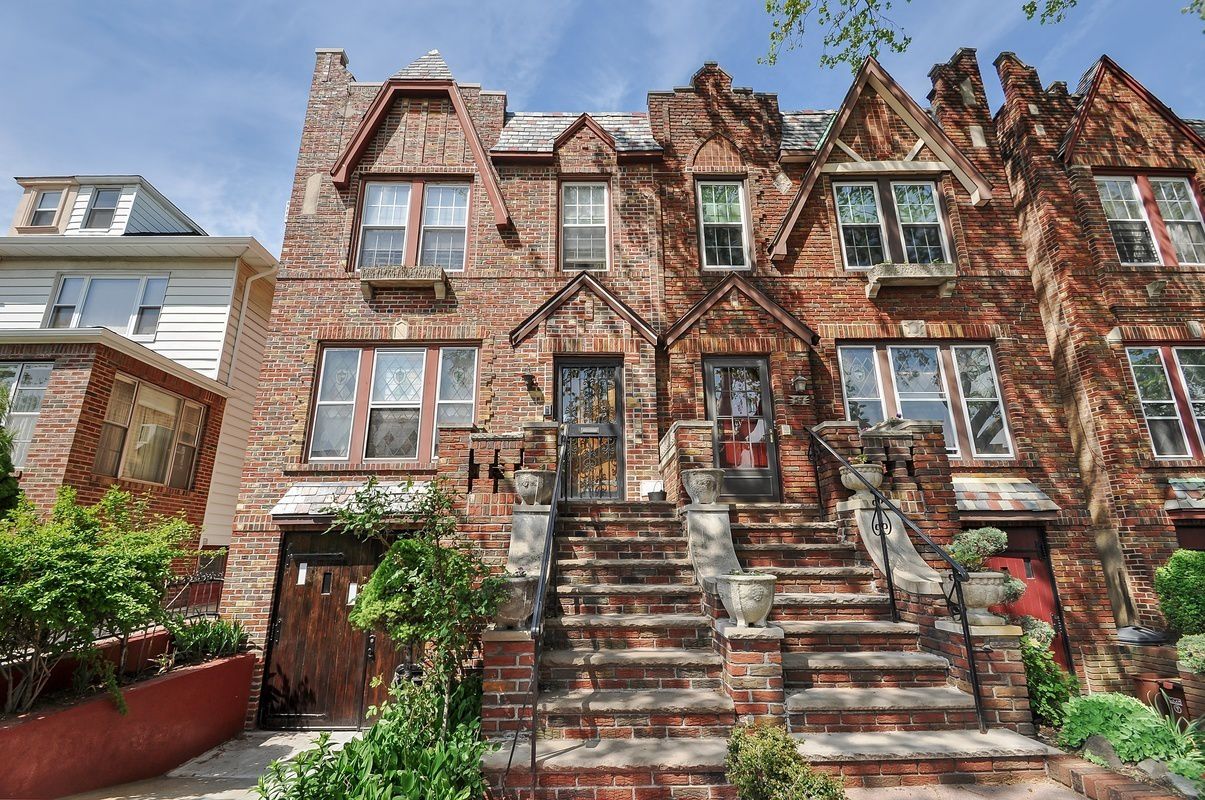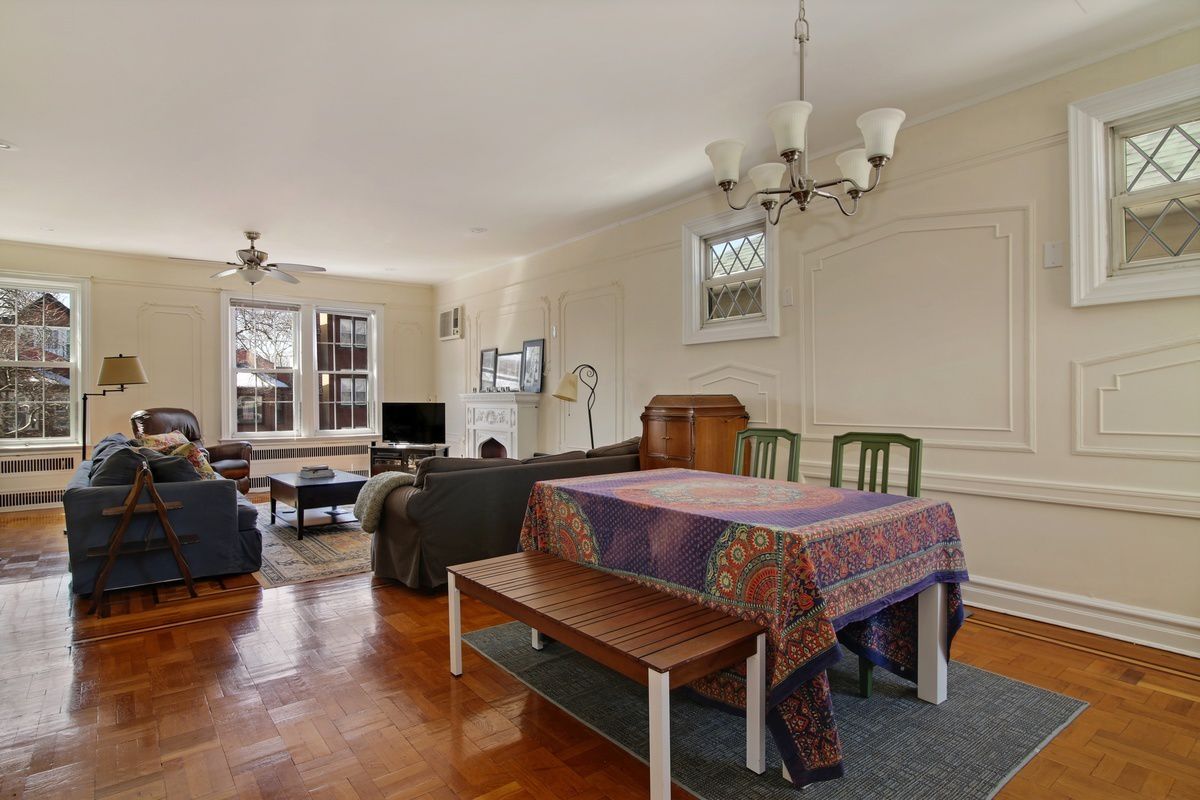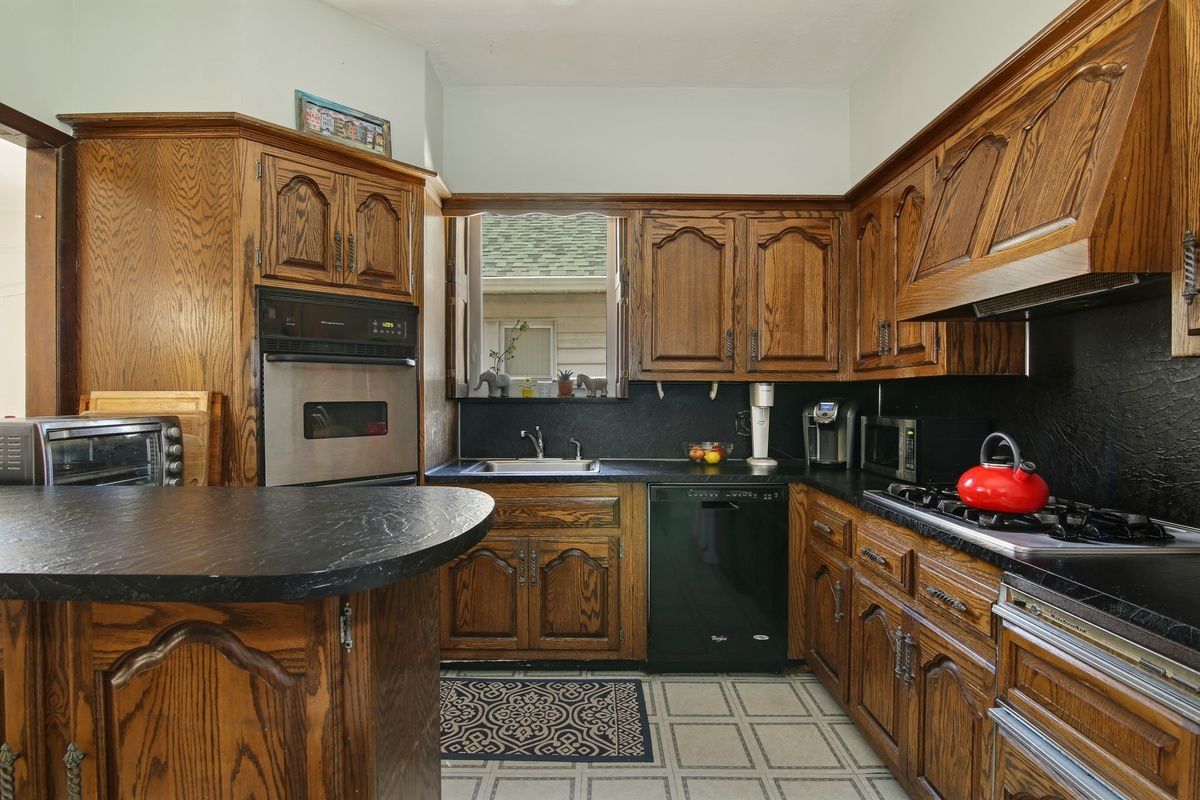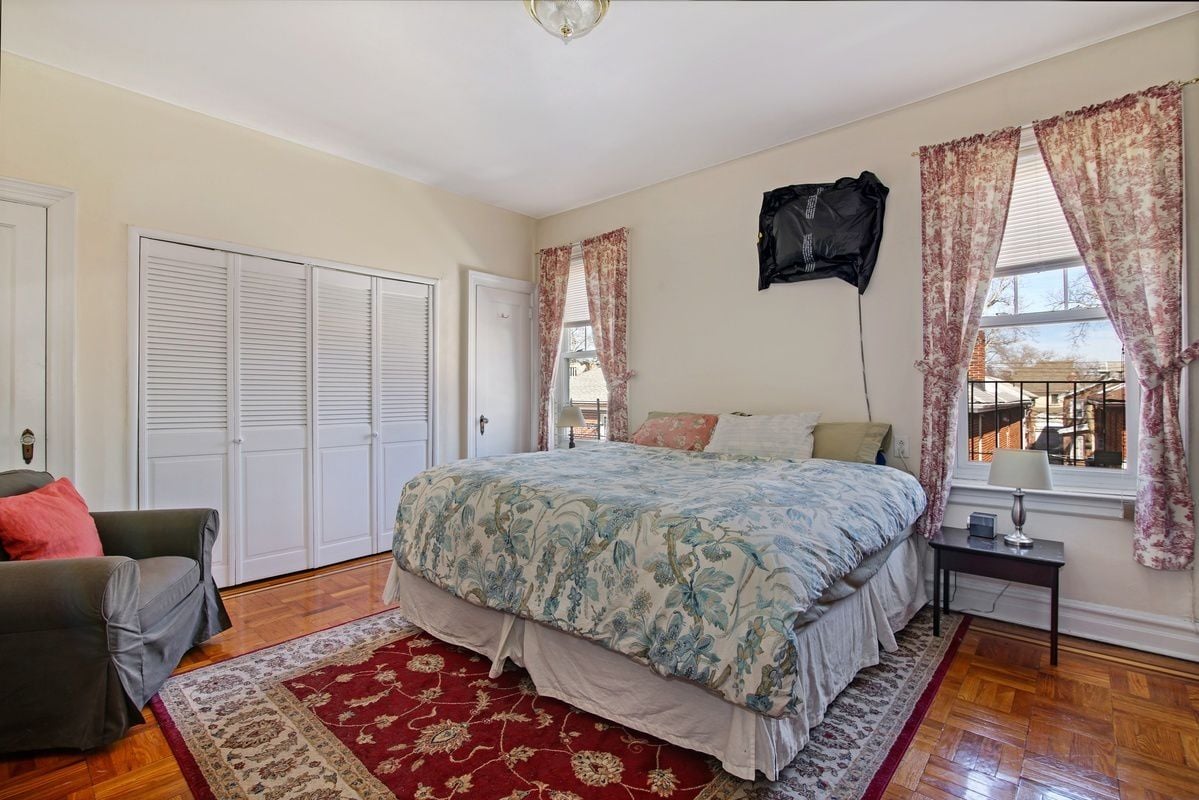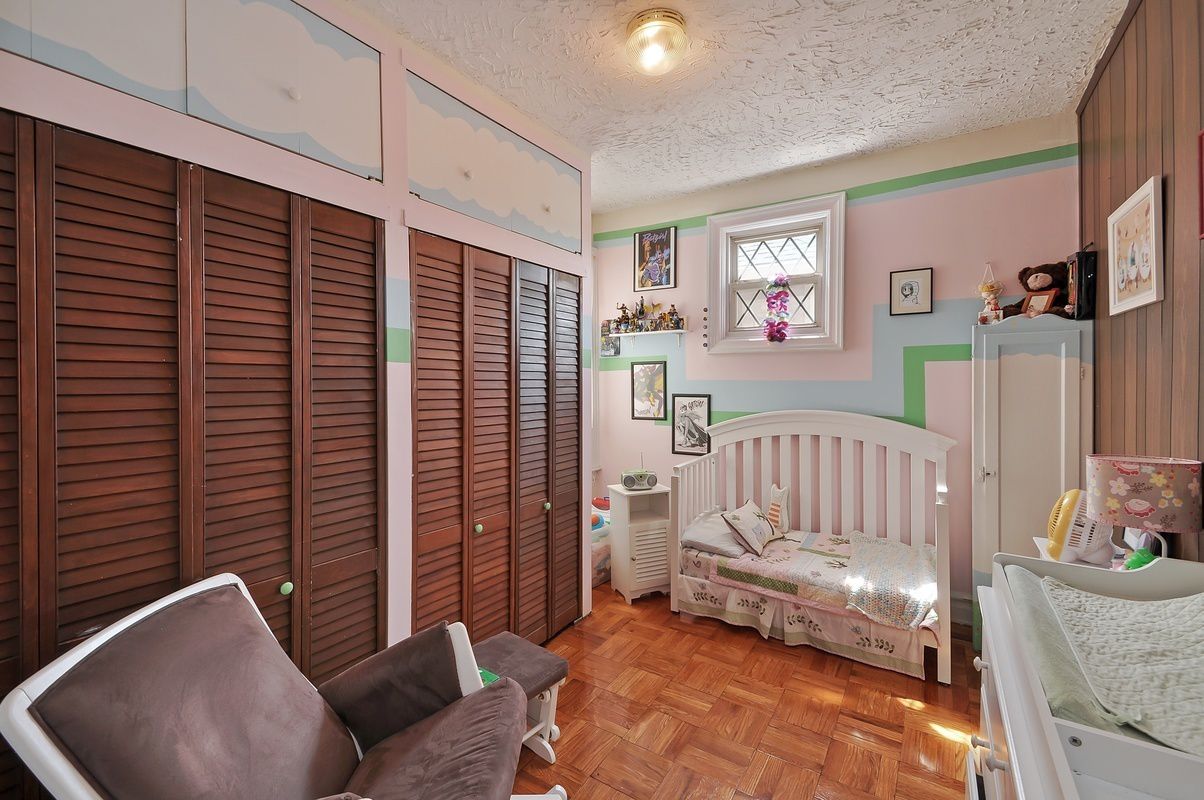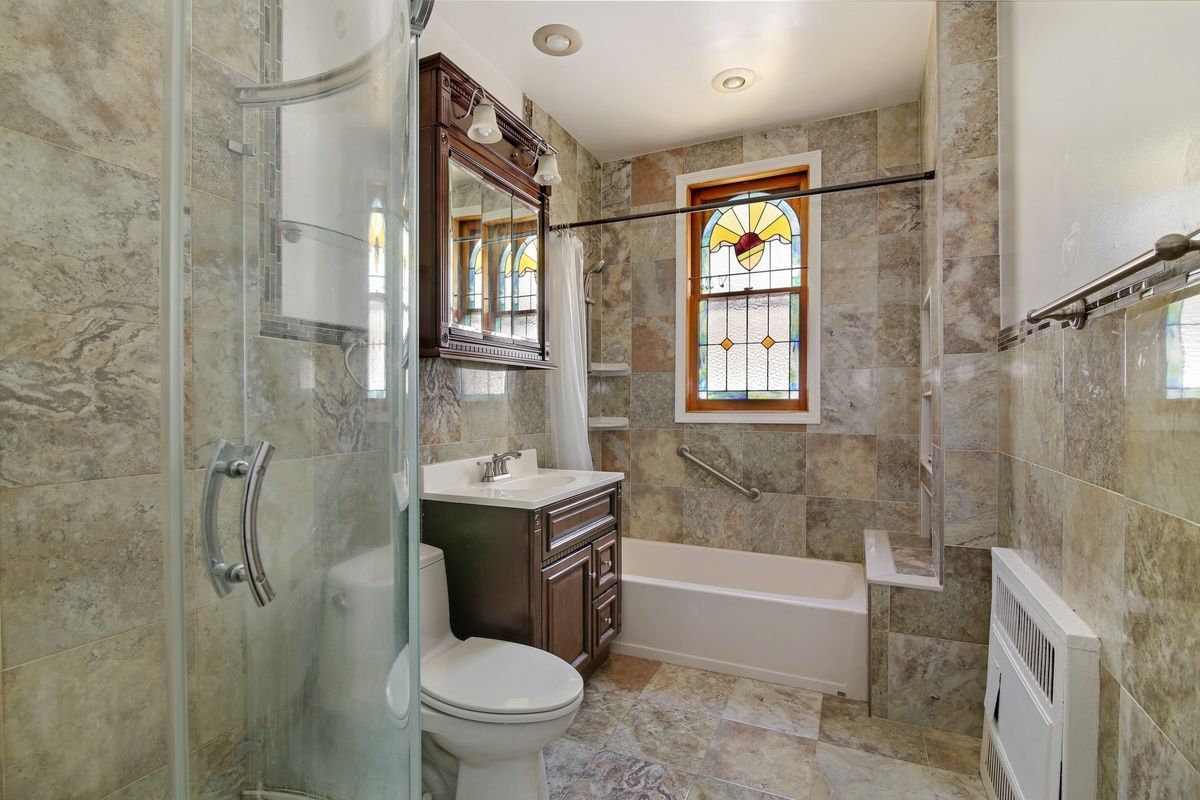 Pros and cons
"The asking rent is a bit high for a two bedroom in the neighborhood, but the place is pretty. If you like being close to the water and Shore and Owl's Head parks and don't mind the commute or the lack of private outdoor space, this could be a good bet. The apartment gets lots of light, apart from the second bedroom, which has just one small window, and a washer/dryer and dishwasher are big perks, particularly considering the distance to the nearest laundromat."—Nathan Tempey
"Is it possible to love and hate an apartment? At first, I was ooh-ing and ah-ing over the living room—the crown molding!—and stylish bedroom. And then I happened upon photos of the kitchen—Ack! And bathroom—Ack! I keep thinking this apartment could easily have served as a set for The Sopranos."—Lambeth Hochwald
"Pros: Beautiful, spacious apartment with historic details. Cons: You could find two bedrooms closer to the city for this price, but they would be smaller. If you are working further than Downtown Brooklyn, this may feel like a long commute. Also, it might be worth checking out the proximity to the Owls Head Wastewater Treatment plant, as some neighbors note that it can be a bit stinky, especially during the summer."—Constantine Valhouli
Who it would be perfect for
"A couple or a couple of roommates with Bay Ridge ties, who don't mind not being in the center of the action when it comes to nightlife and arts events."—Nathan
"A Bay Ridge fan who doesn't mind the long commute to Manhattan."—Lambeth
"Someone who works in Sunset Park or Bay Ridge."—Constantine
Take it or leave it?
LEAVE IT. "Unless you're stuck on Bay Ridge and the space really grabs you. There are cheaper two bedrooms out there that are still serviceable, and closer to the city."—Nathan
LEAVE IT. "Unless the landlord will let you swap out those kitchen cabinets."—Lambeth
TAKE IT. "And enjoy your proximity to the water."—Constantine
Brick Underground articles occasionally include the expertise of, or information about, advertising partners when relevant to the story. We will never promote an advertiser's product without making the relationship clear to our readers.