Rent
Would you rent this three bedroom in Red Hook for $3,800 a month, even though Fairway is likely leaving?
Fairway in Red Hook is a popular destination on weekend mornings. The store is right on the waterfront, and you can combine your grocery shopping with a visit to the cafe, which has a spectacular view of the harbor. It's a pleasant place to watch the water taxis cruise by and take in the salty breeze while munching on a Fairway bagel.
Sadly, the vibe at Fairway felt off last weekend—the store was less crowded than usual, and there were noticeable spaces on the shelves—likely because the store is expected to close in the wake of its bankruptcy filing. 
Of course, Red Hook—somewhat isolated (although transportation options have improved in recent years), small-scale, and quirky—is more than just Fairway. Nearby Van Brunt Street has restaurants, bars, and galleries. There's been residential development in recent years post Sandy. (Plus, there's IKEA where you can get fill of your veggie meatballs and self-assemble furniture.)
So, what to make of 54 Van Dyke St., #2, a three-bedroom, two-bath rental? It's a floor-through in a three-floor, 1899 townhouse in Red Hook that's asking $3,800 a month. (It's also the only three bedroom in Red Hook listed on StreetEasy).
The apartment appears to have been gut renovated. The finishes are modern, with custom closets, a large island, stainless steel appliances, including a dishwasher, and a large barn sink and custom shaker cabinetry.
There's also central heating and cooling, including radiant heated floors in both bathrooms, and new, large, double-pane windows. The listing doesn't mention a washer/dryer, so be sure to ask about that.
The address is two blocks from the main drag, Van Brunt Street, where you can find Fairway, Hometown Bar-B-Que, Brooklyn Crab, Fort Defiance, and more.
So, would you live out here even though Fairway appears to be on its way out?
As always, when weighing New York City apartment listings, we turn to our Take It Or Leave It experts: Constantine Valhouli, founder of real estate research and analytics firm NeighborhoodX, freelance writer Lambeth Hochwald, and myself. And if you want to go behind the scenes on this column and hear more tips and tricks to analyzing online listings, tune in to our Take It Or Leave It episode of the Brick Underground podcast.
But first, here are some photos of the apartment.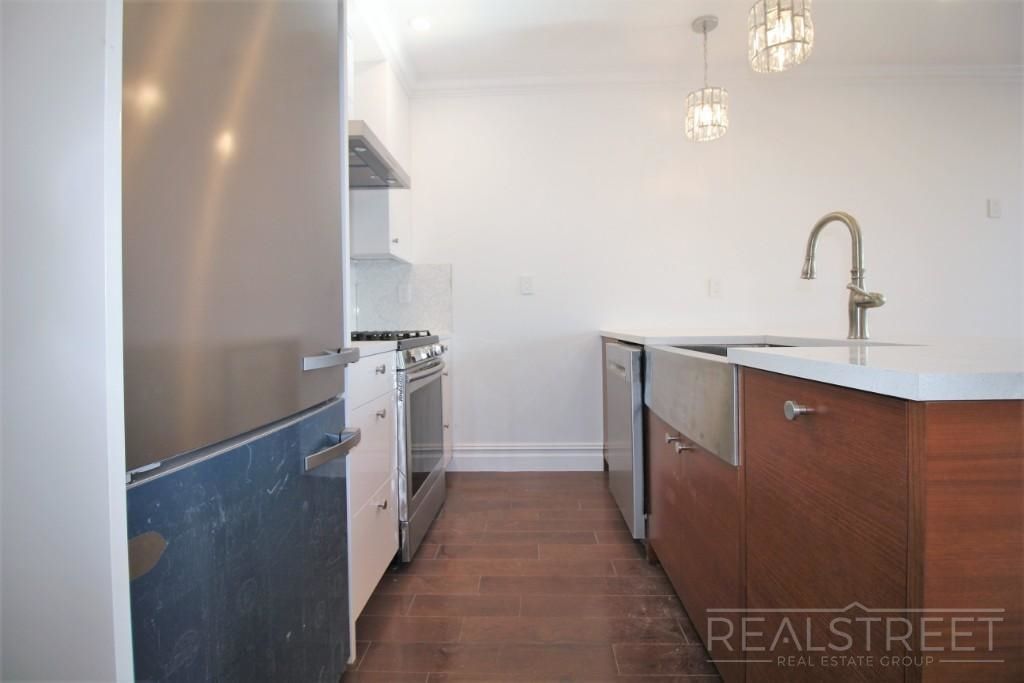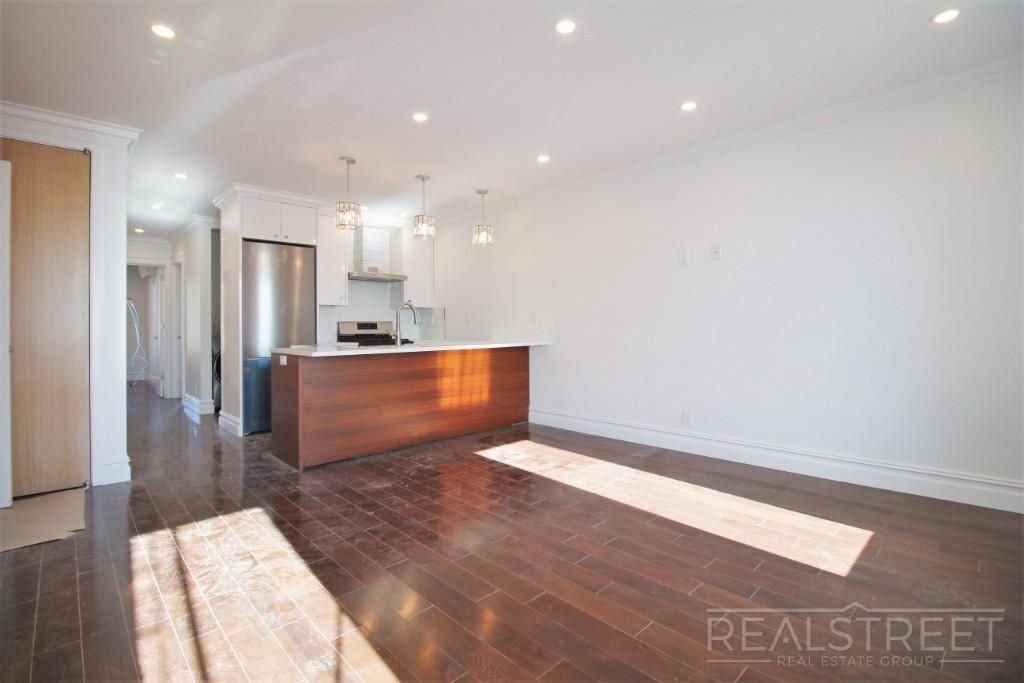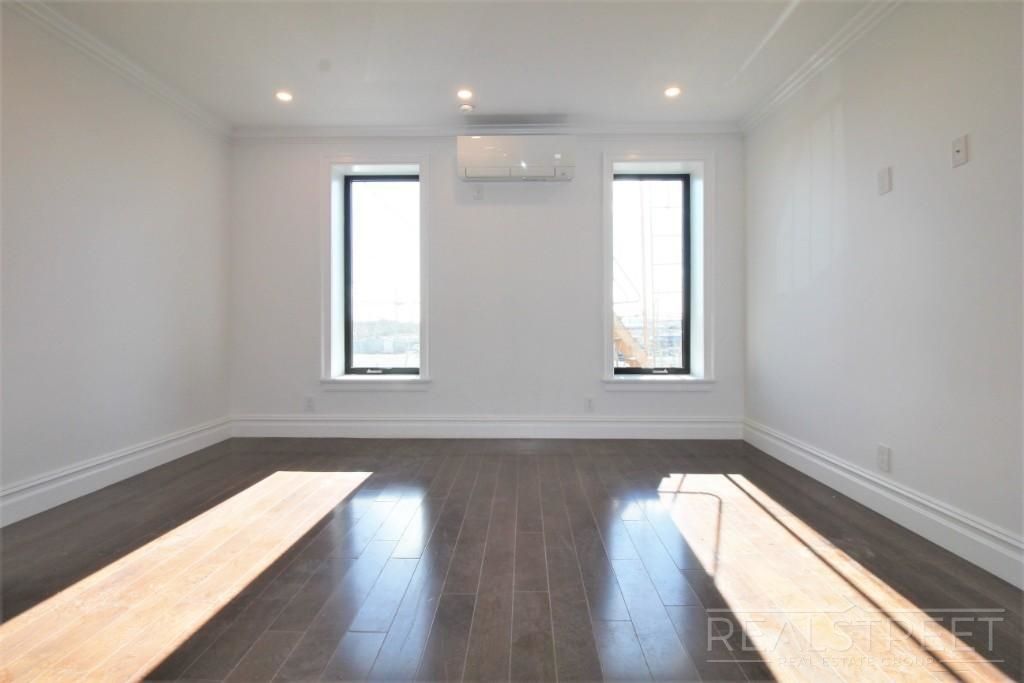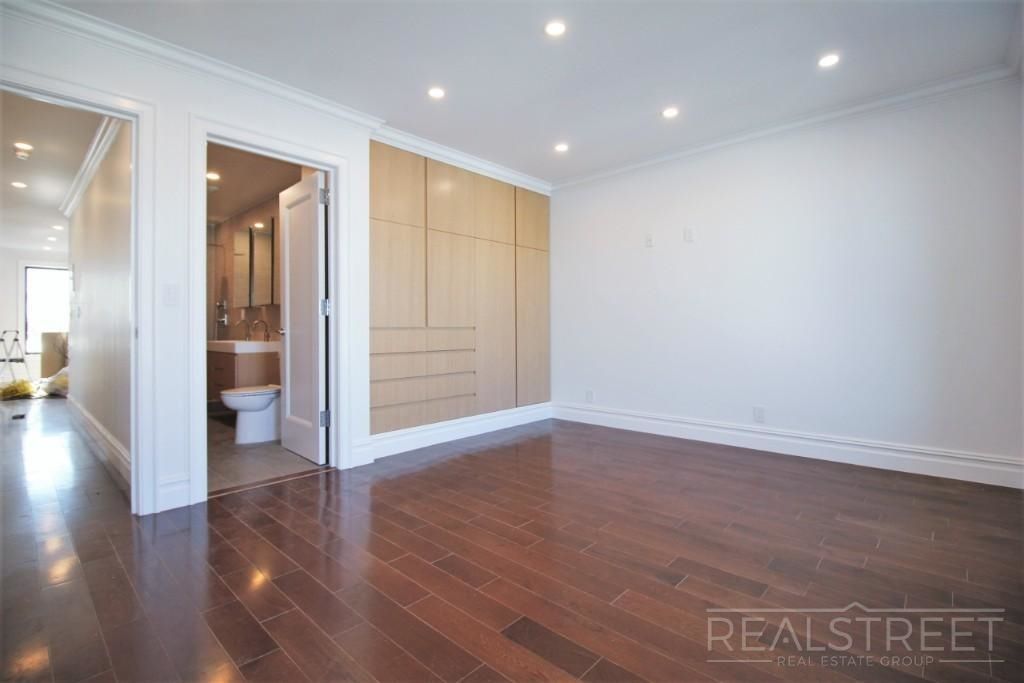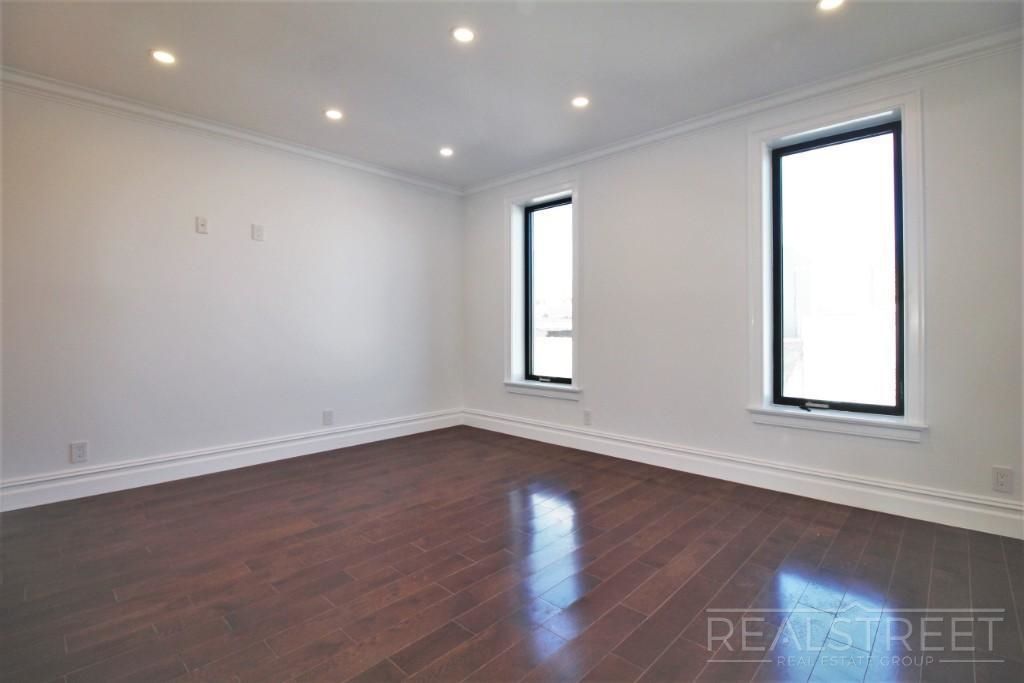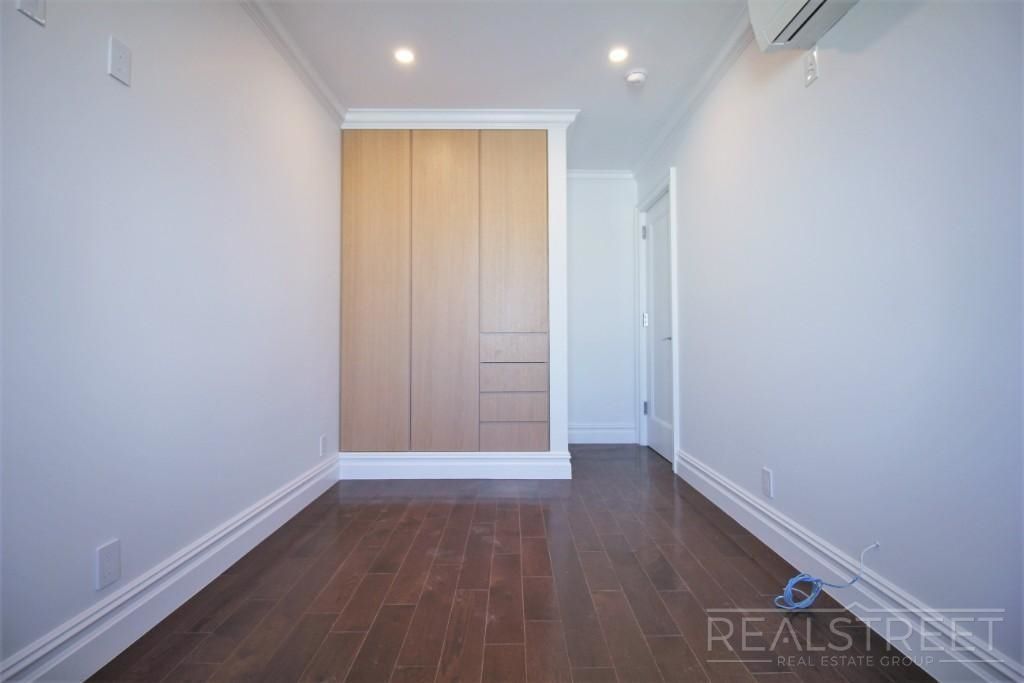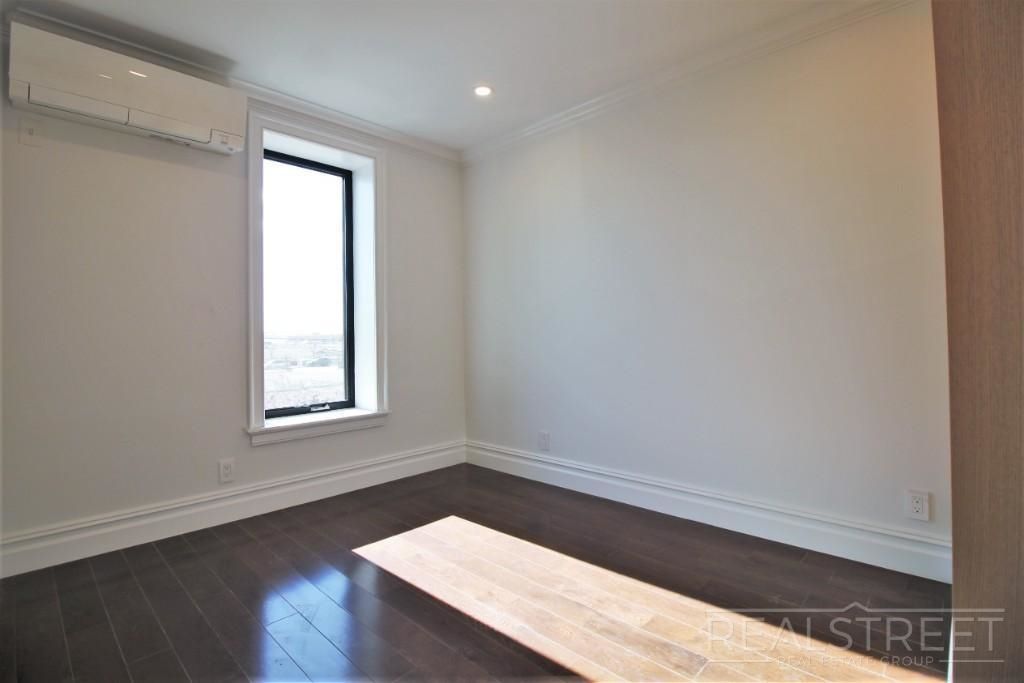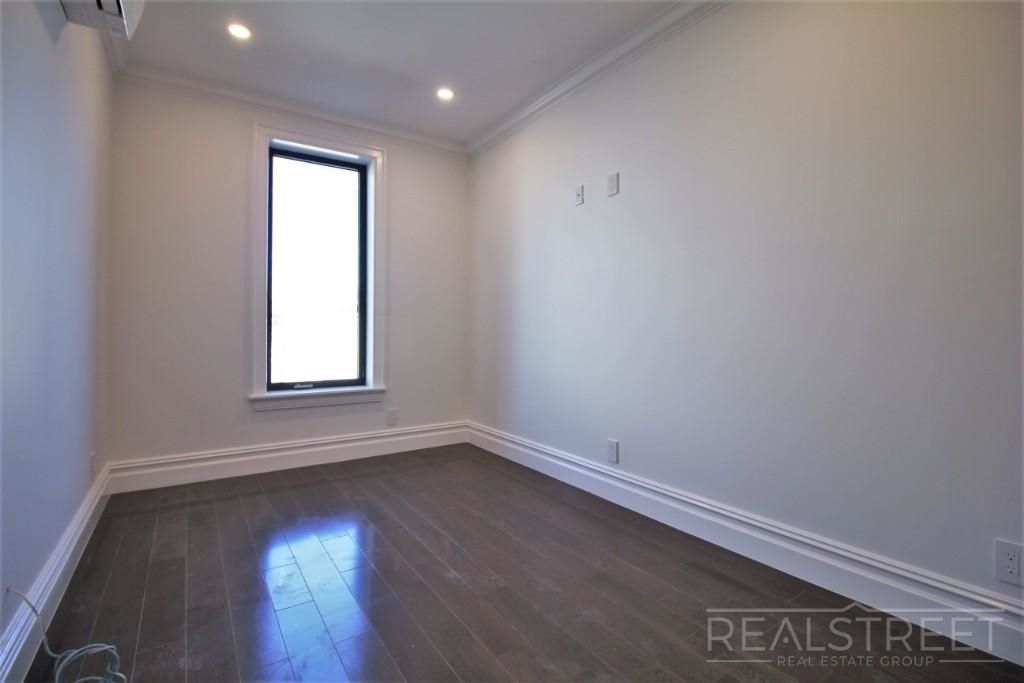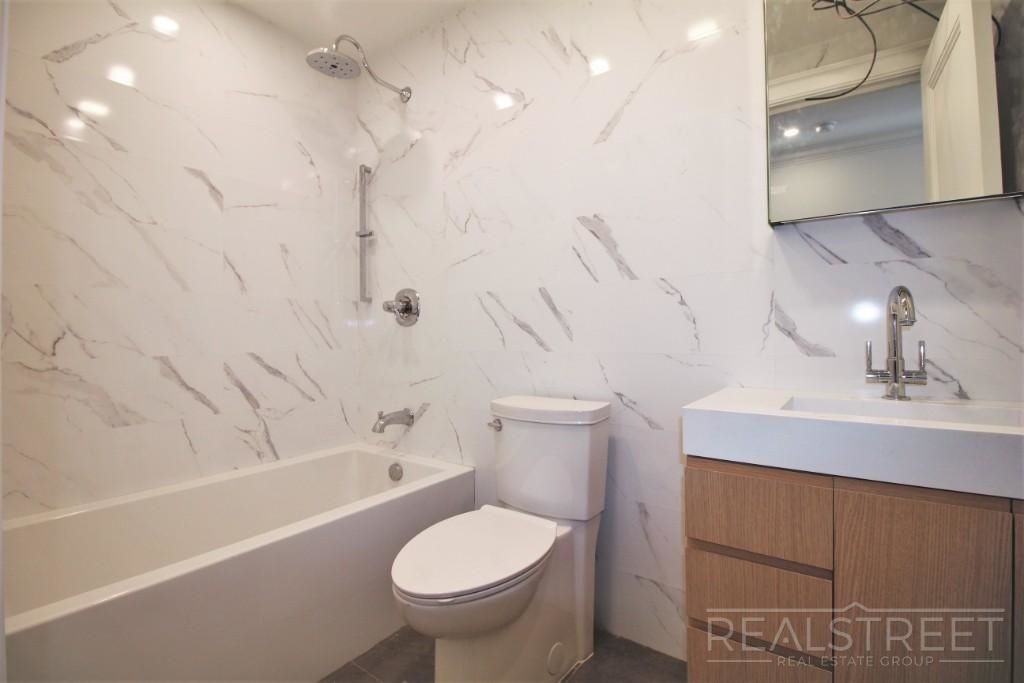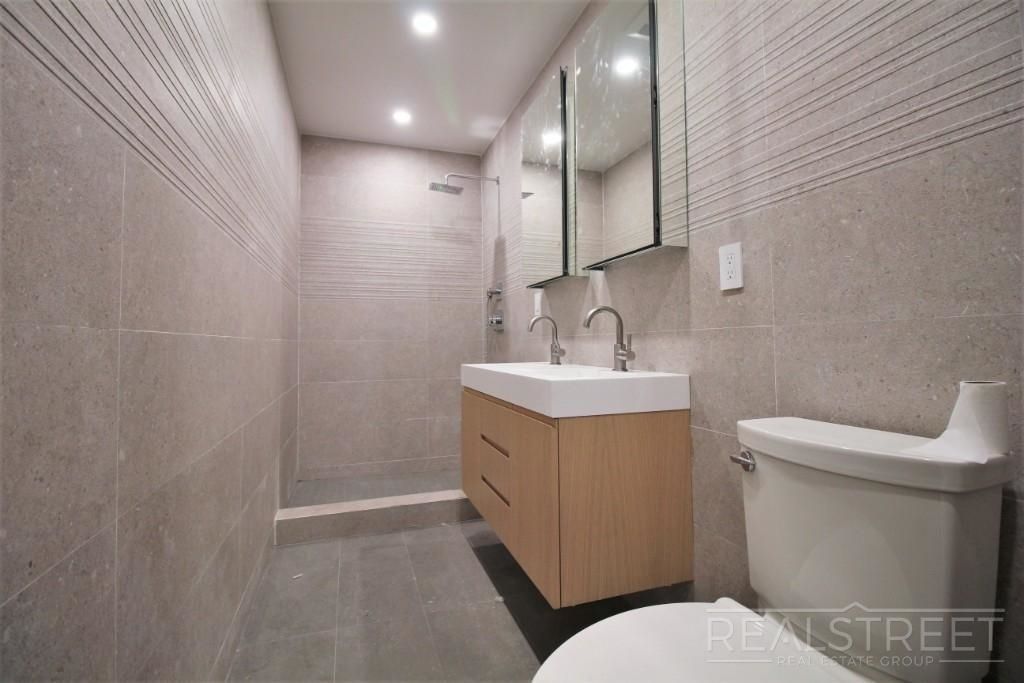 Pros and cons 
"There's so much to love about Red Hook and this apartment is renovated with such a flair for design that it will appeal to anyone who is sick of cookie-cutter rentals. That's the good news. The bad news: We're talking almost $4,000 a month and Fairway, the anchor of this part of Brooklyn, is likely to leave." —Lambeth Hochwald
"Water views, number of bathrooms roughly proportional to the number of bedrooms (and these bedrooms are of legal size, so no Harry-Potter-cupboard-under-the-stairs flatmates here), amazing closets. Also, it's in a wonderful part of Brooklyn that is walkable to so much else and has a distinct doesn't-feel-like-you're-in-the-city vibe." —Constantine Valhouli 
"I love the waterfront vibe here, the lower scale of the buildings, and the wide-open view of the harbor. If you're on foot, it doesn't feel as crowded here—it doesn't even really feel like NYC. This apartment has some nice touches that put it a cut above other apartments. This listing had me at radiant-heated floors." —Jennifer White Karp
Who is it good for?
"A work from home duo who want the extra bedroom as a home office, don't care one bit that it's pretty isolated in Red Hook and that it's nearly a mile to the nearest subway." —Hochwald
"At $1,600 apiece for each bedroom, this is not inexpensive. But it has air conditioning, so we're willing to make an exception here. Three steadily employed friends?" —Valhouli
"This is for someone who wants to live in NYC, but apart from the intensity." —White Karp
Take it or leave it? 
Leave it. "I think this is one of those neighborhoods when you should have extras like outdoor space or laundry and this apartment is too pricey considering what you're getting." —Hochwald
Take it. "This is New York, another supermarket (coughcoughWholeFoodscoughcough) will come in to fill the void left by Fairway." —Valhouli
Take it. "If you love Red Hook and want to be here. Besides, I hear Wegman's delivers." —White Karp
Brick Underground articles occasionally include the expertise of, or information about, advertising partners when relevant to the story. We will never promote an advertiser's product without making the relationship clear to our readers.