Take It Or Leave It
Would you rent this renovated two bedroom with a backyard in Bushwick, for $3,000?
This Bushwick apartment seems like a find—it's renovated, has two full bathrooms, and outdoor space. Plus, it is asking the same rent as it did in 2017—but there may be a catch.
The two bedroom, 30 Cooper St., #1, is listed at $3,000 for an 18-month lease with one-month free, the same amount it rented for two years ago. And there's no broker's fee. But when there's promotional pricing, the asking rent usually has the concession factored in. The gross rent, or rent you actually pay each month, could be higher (it's not clear from the listing, so it's something a renter should ask about).
Also keep in mind even the asking rent is pricier than most two bedrooms in Bushwick, where the median asking rent is $2,595. (Still, it's been renovated and there's that second bath.)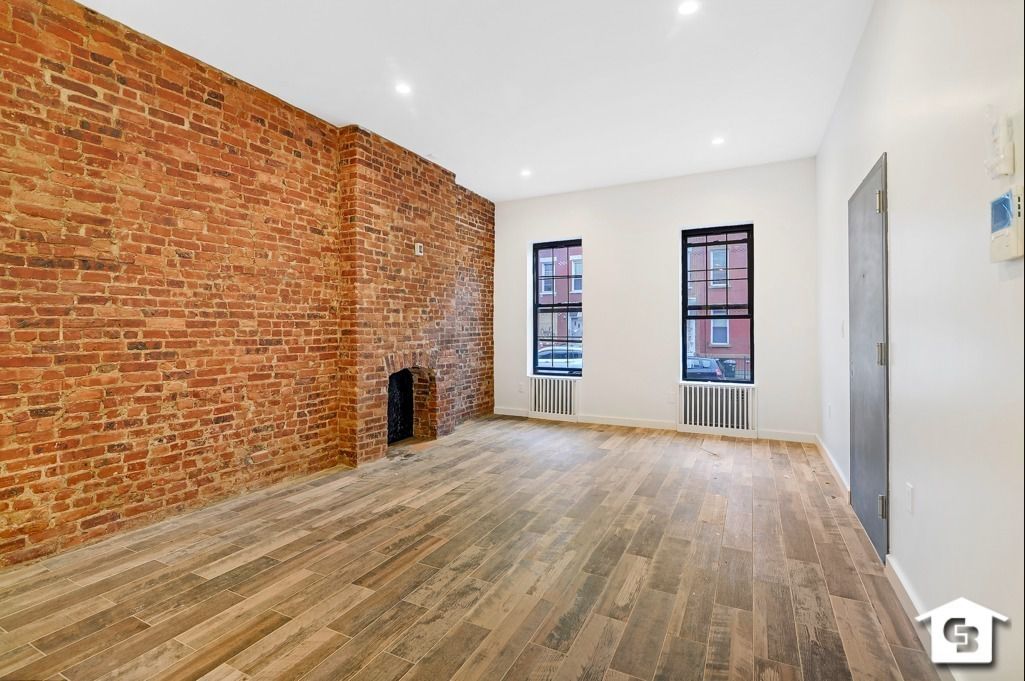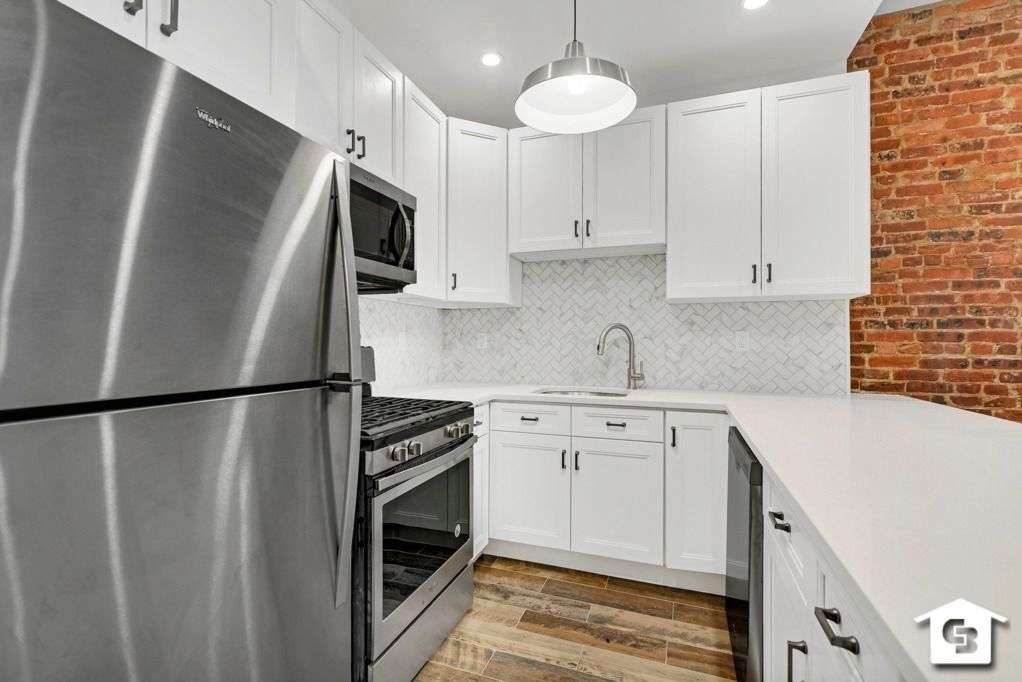 The kitchen has white cabinetry, quartz countertops, and full-size stainless steel appliances, including a dishwasher. There's a breakfast bar and decorative brick fireplace.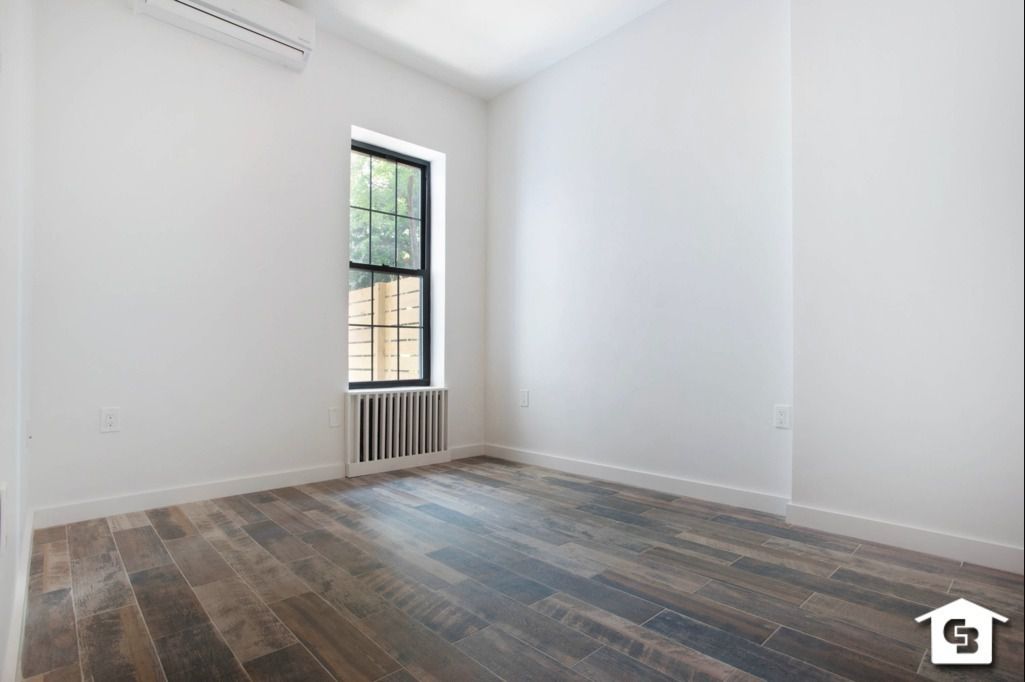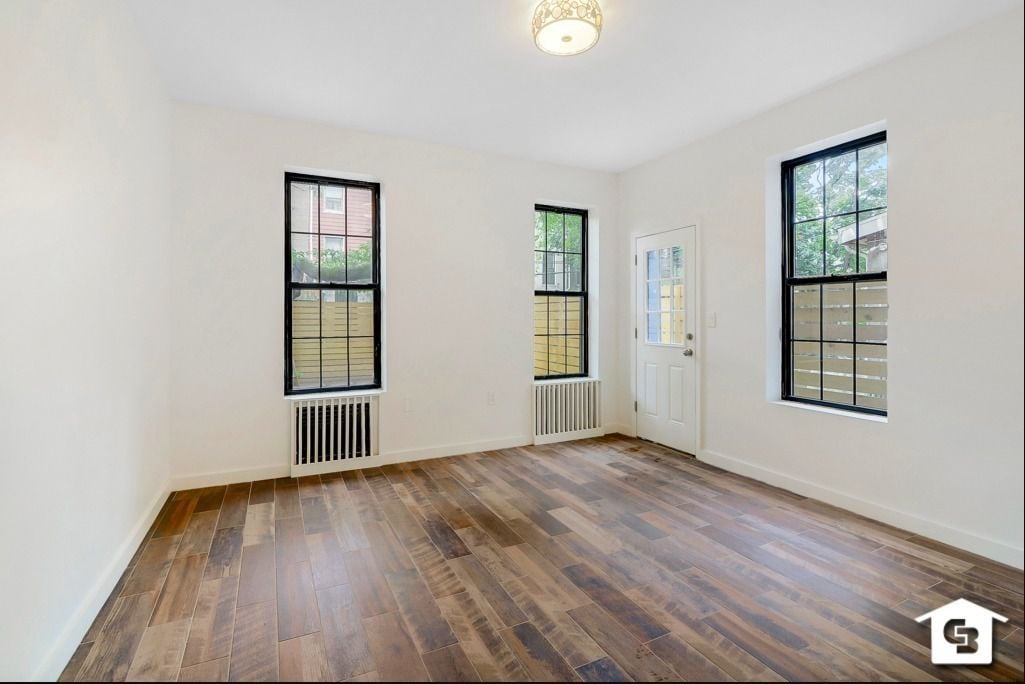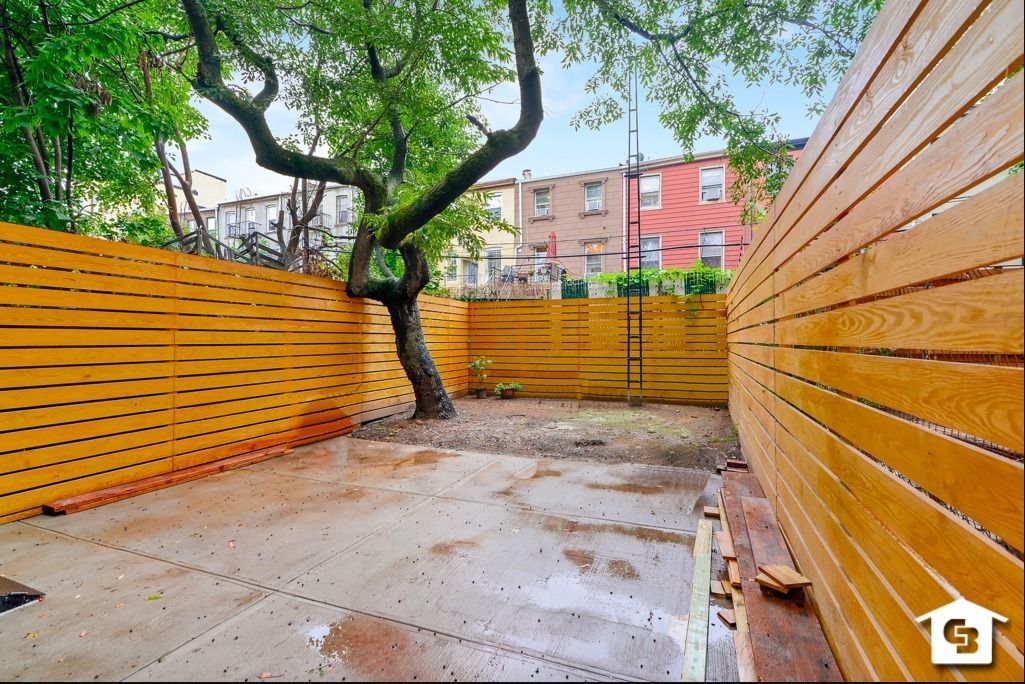 The master bedroom has a walk-in closet, double exposure, and access to a private, enclosed backyard.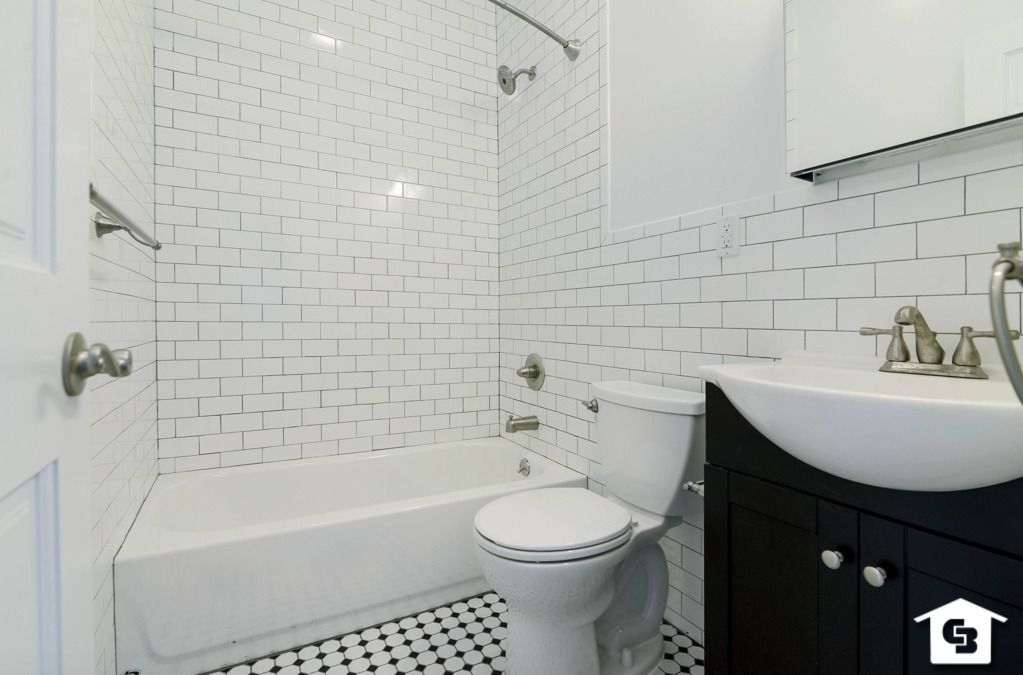 There's also multi-zone heating and cooling systems, porcelain tile flooring, and laundry and storage in the building. 

The 1899 building has two apartments.
It's one door down from a community garden, and one block from the J and M trains. There are grocery stores and mostly fast food restaurants nearby on Broadway and Bushwick Avenue—it's also not far from The Evergreens Cemetery, which is well maintained and a nice place to walk.
As always, when weighing New York City apartment listings, we turn to our Take It Or Leave It experts: Constantine Valhouli, founder of real estate research and analytics firm NeighborhoodX, freelance writer Lambeth Hochwald, and myself.
Pros and cons 
"Gotta give props to the landlord for putting some TLC into the renovation of this Bushwick two-bedroom— especially the kitchen, which feels very modern and hip. On the other hand, it's hard to get totally jazzed about a backyard when said backyard requires a complete gut reno. And then there's the thing that bugs me the most: This is a costly apartment considering there are zero amenities and you're on the first floor. Is this place priced this way because it's in the midst of hipsterville?" —Lambeth Hochwald
"A tree grows in Brooklyn. No, seriously. There's an actual tree in the backyard. Also, there's what looks like a pretty flimsy but surprisingly tall ladder, where I suppose you run the risk of one of your friends climbing this like the mast of a pirate ship and pretending to be Captain Jack Sparrow. Other than that, it's a decent but kind of predictable renovation." —Constantine Valhouli 
"I'm sold on the design. The kitchen is attractive, I like the backyard fence (that ladder to nowhere is a hold-over from when each apartment had a clothing line to dry the clothes, but I agree it's odd that it remains). I definitely like the brick wall and fireplace. I'm a little weirded out by the faux wood look of the porcelain floor tiles, and wish developers would remember to put coat closets near the front door, but those are minor complaints." —Jennifer White Karp
Whom it's perfect for 
"An artsy couple who dig this building's mix of old architecture and new (that bathroom is pretty fab)." —Hochwald 
"Two friends, one of whom is making slightly more than the other and can split the rent proportionally. Because while it's fun to live with Jack Sparrow, those gold doubloons are cursed AF." —Valhouli
"Someone with a green thumb who can make the most of the backyard."—White Karp
Take it or leave it
Leave it. "Unless you're really excited to do a backyard renovation (and the landlord will let you) once the thaw ends." —Hochwald 
Take it. "It's worth it for the convenience of two bathrooms alone, so you don't have to do the pee-pee dance or personally water the tree in the backyard while Jack Sparrow is scrolling the 'Gram on the porcelain throne."  —Valhouli
Take it. "It's a thoughtful renovation and there's good outdoor and storage space, so you won't feel claustrophobic, which make it worth the higher rent." —White Karp
Brick Underground articles occasionally include the expertise of, or information about, advertising partners when relevant to the story. We will never promote an advertiser's product without making the relationship clear to our readers.