If you can get past the uber-shiny polyurethaned-floors in the living room, you'll find a decently priced one-bedroom ($1,800, to be specific) with what appears to be good closet space. The apartment has recently ben renovated—you can tell because the new fridge isn't even installed yet in the photos and, the building has an elevator, laundry facilities, and a live-in super. And its about $150 less than the area median for similarly sized apartments. Plus, it's a few hundred feet from the 7 train.
So is it worth taking? We asked our experts (and veteran renters), RentHackr founder Zeb Dropkin and freelance writer Lambeth Hochwald, to weigh in with me on this week's Take It or Leave It.​
The apartment:
Size: One-bedroom, one-bath
Location: 45-35 46th Street (between Greenpoint and 47th)
Monthly rent: $1,850
Flexible layout: No
Days on the market: 5
Subway: 7 at Bliss Street-46th Street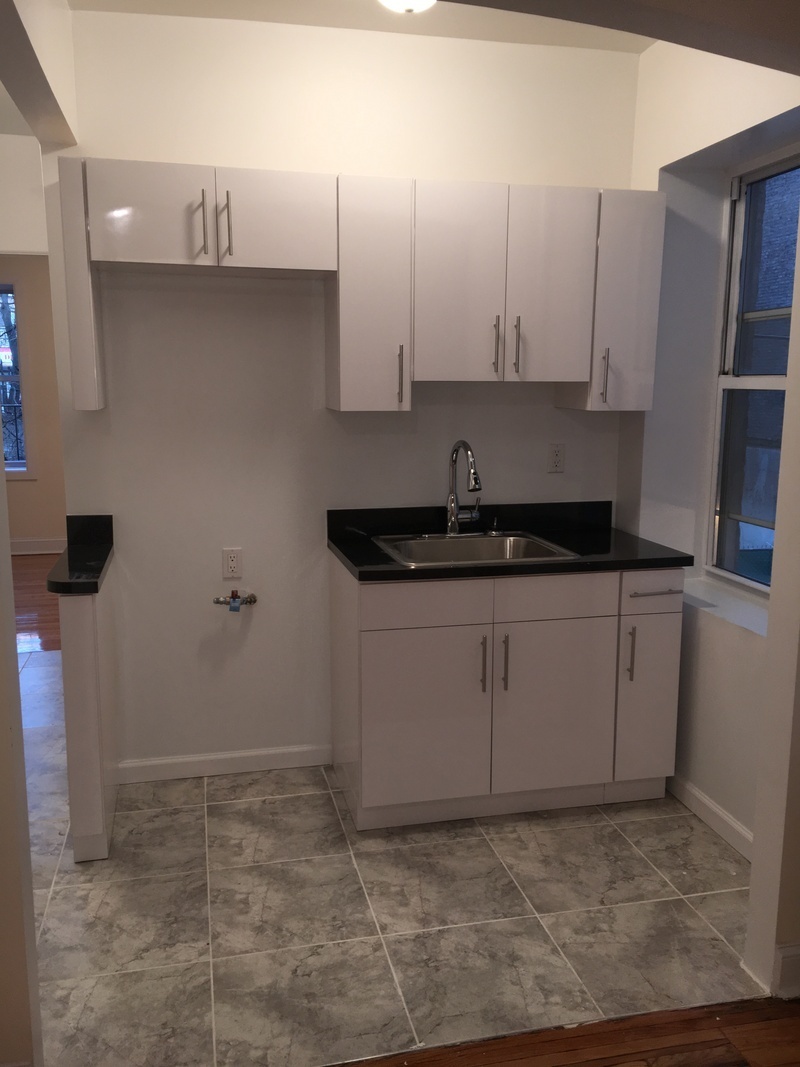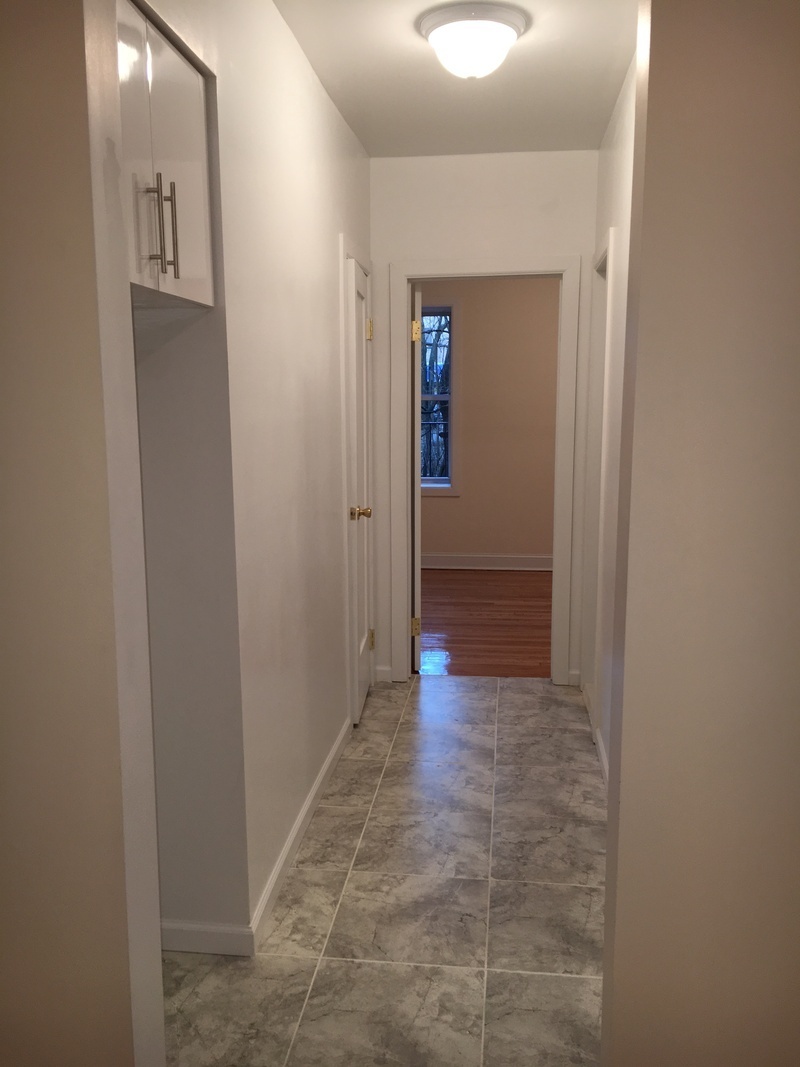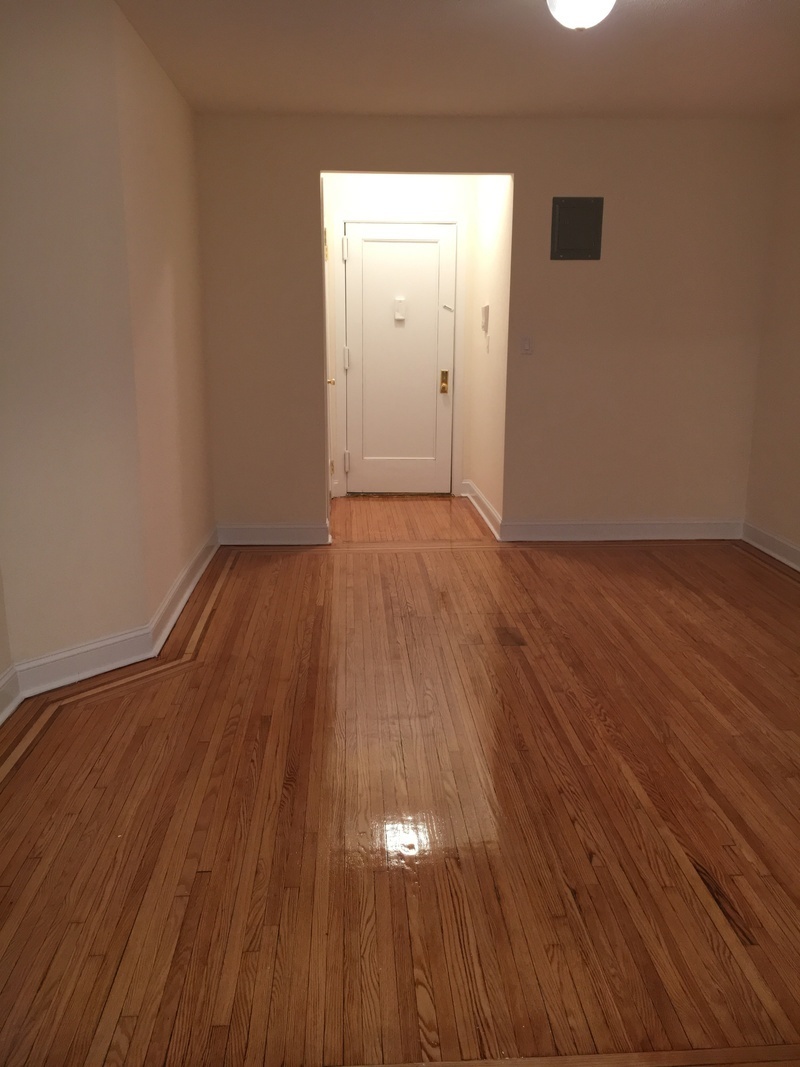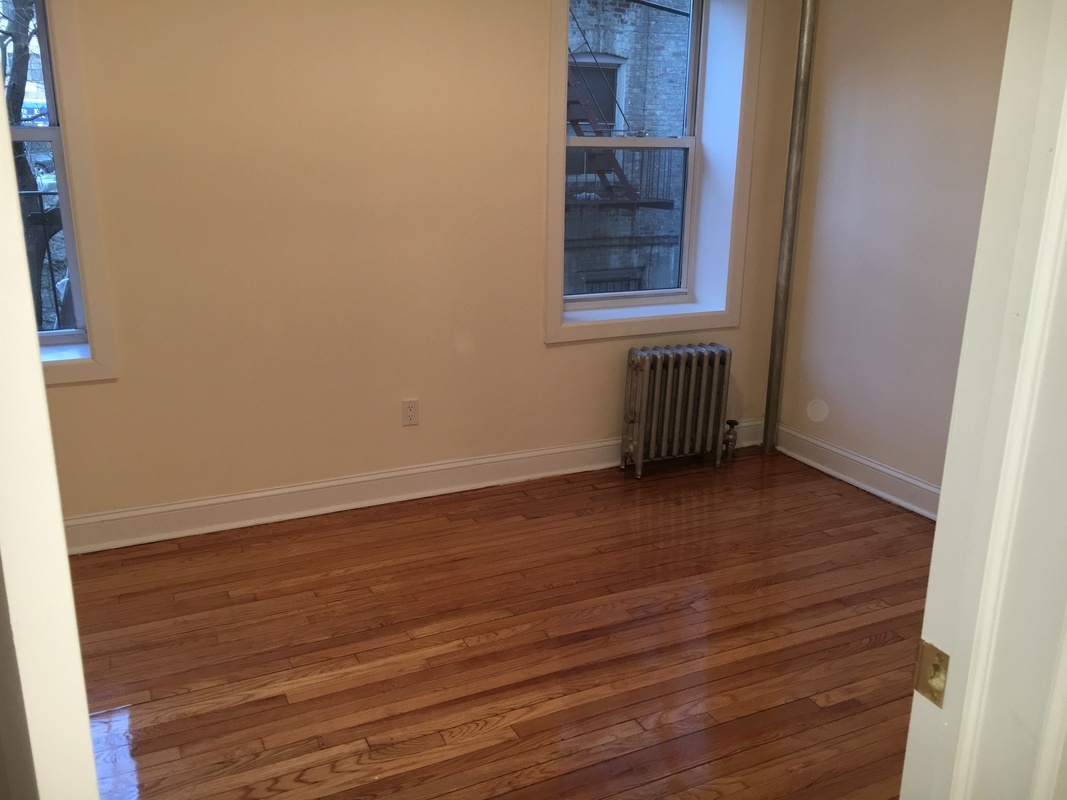 Pros and cons:
"This apartment certainly isn't huge (the bedroom looks particularly small), but I always like when an apartment has hallways to make the space feel less like a square box. This isn't a fancy place by any means, but it's decent value, and if you travel via 7 train, you're golden." —Lucy
"This affordable one-bedroom in Sunnyside is located close to the 7 train and has a generous layout. But it's lacking in light, view, kitchen size, and has no outdoor space."—Zeb
"Good thing this tidy Queens one-bed is in the back—you'll trade a dark space for noise that's for sure. On the other hand, you're luckily close enough to a few cafes from which to order since this kitchen takes micro to new heights."—Lambeth
Who would this apartment be perfect for?
"A 7 train devotee—or a couple of them." —Lucy
"This apartment is good for one renter or a couple that needs a full one-bedroom and doesn't need much light or view, and can commute easily from the 7 train." —Zeb
"Someone seeking peace and quiet who doesn't thrive on sun-strewn windows." —Lambeth
The verdict(s):
TAKE IT "Sunnyside is a fun neighborhood with lots of shops, restaurants and bars, and this apartment offers a decent value." —Lucy
TAKE IT "It's a solid no-frills apartment for a good price." —Zeb
LEAVE IT "Unless your office is right on the 7 line. This couldn't be more convenient to the subway with the Bliss Street-46th Street stop located less than 500 feet from your front door." —Lambeth