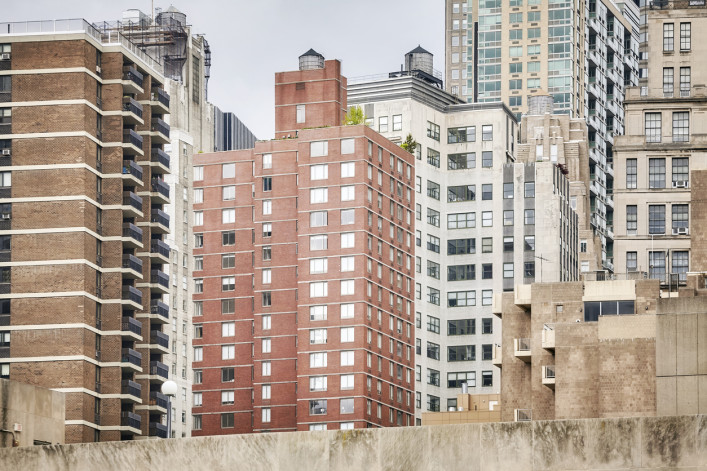 Do you think that your rental building might be for sale? If you have a hunch, then it's best to start looking at what's going on and asking a few questions. Because there are several things to watch out for that can indicate your building may be changing hands soon.
Why is this important to pay attention to? Because there are buyers out there looking for buildings where "they can improve the building, raise rent rolls, then flip as a turnkey investment," says Emile L'Eplattenier, a real estate sales and marketing analyst at the theclose.com. "I've worked with a purchaser who would buy prewar buildings in poor condition filled with rent stabilized tenants."
(If you live in a rent-stabilized building, and find out that it is being sold, here are some ways you can prevent being pushed out.)
Even if you are a market-rate tenant, "a vacant building is more valuable than a tenant-occupied building, so if your landlord is trying to sell and maximize on his asking price, he's going to want to deliver a vacant building," says Bryan Atienza, principal agent at Compass. "The landlord can't really evict you because they want to sell, but they might try to re-negotiate your lease [when it is up for renewal] with terms that are unacceptable to you."
Here are signs that your landlord might be handing over the keys to a new owner:
1) Rumors are flying
Maybe your fellow tenants are seeing a parade of newcomers streaming through the building or have heard building staff or management talking about change and you're hearing chit-chat in the lobby. Those are also red flags. The more people talk, the more things might be true, so pay attention.
2) Knock, knock
It's your landlord knocking at the door and he wants to get into your unit, but he's not alone. "Is the landlord coming by with an architect or someone to measure your space?" L'Eplattenier says. "There are a lot of reasons they could be measuring your space, such as for tax [purposes] or they need the measurements to start a renovation—but they could also be getting information for marketing and selling."
3) Showing the building
Look around at the people entering the lobby or looking at the exterior of the buildings. Have you ever seen them before? Are they all dressed like 'executive types'? Do they have clipboards and are they taking notes about the building? If you see these types it could be another sign that management has begun showing the building, says L'Eplattenier.
4) Surprise renovation 
The exterior has been neglected for a long time. Now, all of a sudden, management is planting flowers and making repairs. This could be a sign the owner wants to create 'curb appeal' to attract new buyers. 
5) Do your homework
If you know the company or family that owns the building, do a little digging. If they have liens or debts on the property, it might indicate that they have a real financial need to sell the building.
6) What about just asking?
If you're suspicious, you could just walk up to the landlord and ask, but Atienza says that might not be effective. "If I was a landlord and you found out that I might be selling the building, it might disrupt my sale because you may not want to vacate the building." As a result, the landlord may not answer you fully in order to protect the deal. 
Brick Underground articles occasionally include the expertise of, or information about, advertising partners when relevant to the story. We will never promote an advertiser's product without making the relationship clear to our readers.