Realty Bites
The landlord of the apartment I want to rent has several different buildings under different LLCs. Is this shady?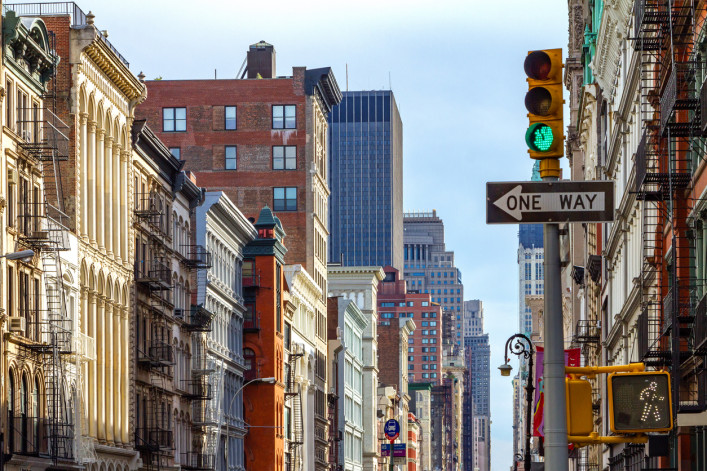 The landlord of the apartment I want to rent has several different buildings under different LLCs. Is this shady?
Good for you for doing your research. The short answer, however, is that it's not shady. In fact, if your potential landlord didn't have individual LLCs for different buildings, it could be a red flag that they don't know what they're doing and you should not rent from them. (After all, you might wonder, what else could they be doing wrong?) 
"Definitely not shady!" says Daniele Kurzweil, an agent with the Friedman Team at Compass. "It is common practice to have each property under its own LLC. This ensures that each property is treated as an individual entity and if there is a problem with one building, it does not take down the whole empire. Keeping each building in its own LLC prevents legal action against one property from having a negative effect on the other.
---
[Realty Bites tackles your NYC rental questions. Have a query for our experts? Drop us an email. We respect all requests for anonymity.] 
---
"Just like each individual person has their own unique Social Security number, each property should have its own LLC. When you have a baby, that child gets its own SSN and is not lumped under their parents', as they are their own, unique individual. Every time a landlord buys a new property, setting up an individual LLC helps it retain its own unique identity within the family of the real estate portfolio."
The landlord wants to operate each building as a stand-alone business so that all the assets are not at risk if there is a problem with one of them," says David Rosenberger, founder of the David Rosenberger Team at Douglas Elliman. "The landlord is simply doing what most corporations do, which is to separate risk away from the other parts of their total holdings. The same reason you form one LLC—to protect yourself from liability—is the same reason you would want to do this with each of the assets separately, so they are protected from one another." 
Rosenberger adds that doing some research on the individual LLCs would tell you if the landlord has issues in any of the properties. "But if they are running a business on the up and up without any complaints or lawsuits, there is no reason to be afraid of this type of situation."
Adam H. Stone of The Stone Law Firm points out that a business may have done absolutely nothing wrong, still get sued, and maybe even lose a lawsuit. "The individual owners of the business want the business to be responsible for paying any lawsuit judgment and not the owners, officers, etc. of the business, he says. 
"It's a basic premise of corporate law—and more recently LLC law—dating back a long, long time in this country. One may want to debate the public policy behind these laws; but the laws themselves are well established. The mere fact that a person owns several apartment buildings each in different LLCs is not shady—in fact it would be foolish to do it any other way...If one is going to limit one's liability, it makes sense to limit it to the greatest extent possible.
Brick Underground articles occasionally include the expertise of, or information about, advertising partners when relevant to the story. We will never promote an advertiser's product without making the relationship clear to our readers.