Realty Bites
My landlord says I can pay him via Venmo. Are there any disadvantages to using an app to pay rent?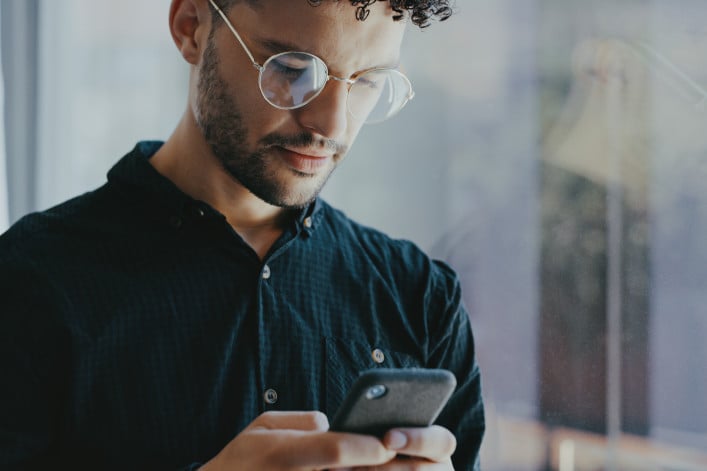 I just moved to a new apartment in New York City and my landlord accepts rent payments via Venmo. Are there downsides to paying rent with an app?
You probably use apps like Venmo and Zelle for things like paying back a friend for your part of last night's dinner bill. These days it's an easy way to send money to almost anyone, including some New York City landlords. 
Your landlord will let you know what is their preferred payment method. For example, your lease might have a rider that outlines how your rent payments should be paid, says Alexandra Carter, a broker at Corcoran who represents a small landlord with four townhouses that accepts app payments. Many condo owners who rent out their apartments also accept rent payments through apps, she says.
---
[Editor's Note: Realty Bites tackles your NYC rental questions. Have a query for our experts? Drop us an email. We respect all requests for anonymity.]
---
When it comes to paying your security deposit and first month's rent, a certified check might still be preferred. Carter says her client still prefers certified checks for the first month and security deposit. However if you're out of state and need to make payment quickly, your landlord might accept these payments via an app, she says.  
Will your bank let you use an app to pay rent? 
Not all banks allow you to connect your account with these apps, especially some smaller banks and credit unions, Carter says. So it's not an option for everyone. And if your bank allows you to use apps like Venmo, there are still some things to be aware of.
First, most apps have transfer limits. For example, Zelle has a $500 weekly send limit if your bank does not offer Zelle as a service. And if Zelle is integrated with your bank, your checking account's transfer limit applies. Venmo has a $5,000 weekly person-to-person transfer limit.
So if your maximum transfer amount is less than your rent, it might not be an option since most landlords don't like split rent payments. This also means that if you're splitting rent with a roommate, you must designate who will send the cash to your landlord to avoid sending split payments.
You also have to make sure to send the money to the right person, because if you accidentally send it to someone else, it's your responsibility to get it back.  (Venmo says you should attempt to get the money back yourself, and if you don't get a response, you can contact their support team, but Venmo "cannot guarantee we'll be able to help recover the money.")
What if your landlord doesn't accept rent via apps?
If your landlord does not accept app payments, it doesn't mean you're stuck writing a personal check or buying a money order every month. For some larger landlords, it might be a hassle to accept app money transfers from so many people, but ACH payments, where money is automatically withdrawn from your bank account on the first of the month, is common.
Arik Lifshitz, CEO at DSA Property Group, says they do not accept rent payments through these apps because it would require accounts to be set up for each building and they would have to look out for each payment, and manually credit the account, he says. 
However some management companies, like DSA, use online payment processors like Clickpay because it also automatically withdraws the rent from your account each month and credits it to the correct bank account.
Clickpay also allows you to set up rent payments with both debit and credit cards for an extra fee, Lifshitz says. And you can see your account information and payment history.
Brick Underground articles occasionally include the expertise of, or information about, advertising partners when relevant to the story. We will never promote an advertiser's product without making the relationship clear to our readers.