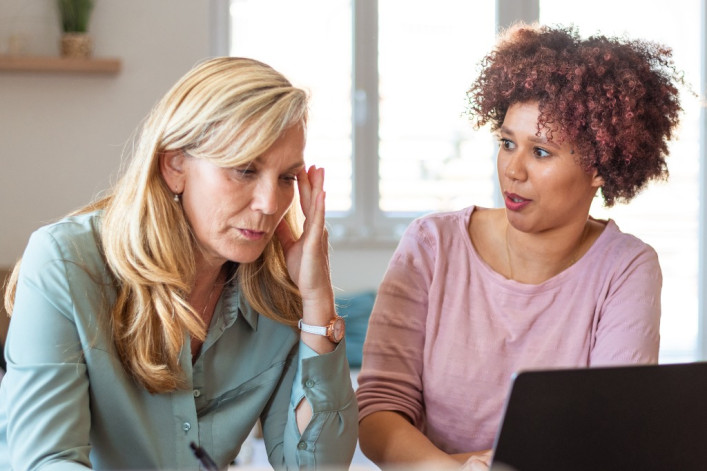 I applied for a rental apartment but my guarantor was not approved. Can I use a different guarantor or did I lose the apartment for good? What are my options?
New York City rentals are increasingly expensive these days and using a guarantor is a common workaround if you don't earn enough to qualify for an apartment on your own. Guarantors also face strict requirements, so you need to make sure you are asking someone who is financially solid.
That's because a typical NYC landlord wants to see that your guarantor has solid credit, earns at least 80 times your monthly rent, and preferably lives in the tri-state area. 
Usually when your guarantor isn't approved, it's because they didn't understand the expectations, says Molly Franklin, a broker at Corcoran. It happens occasionally even though it is a scenario that can be easily avoided by brushing up on the requirements, she says.
---
[Editor's Note: Realty Bites tackles your NYC rental questions. Have a query for our experts? Drop us an email. We respect all requests for anonymity.]
---
Take, for instance, the paperwork that a guarantor must provide. Franklin says she once had a client with wealthy parents willing to be the guarantor, but they didn't want to fully disclose their financial information. Instead, they attempted to show a bank statement without a name, so they could not be approved, she says.
Another reason some guarantors are rejected is if they live outside of the tri-state area. Some states like Florida and Texas have laws that make it harder to sue a guarantor for back rent. Some buildings will not approve guarantors who live in these states.
Should you reapply for the apartment with another guarantor? The city's rental market is very competitive right now. So a landlord will probably move on to the next most qualified applicant, Franklin says. 
When you need a guarantor to secure an apartment, using an agent who knows the building well and understands what the landlord is looking for when it comes to a guarantor can make the process easier, says Adjina Dekidjiev, a broker at Warburg Realty. Dekidjiev says she doesn't see guarantors get denied very often because she's careful to explain the requirements beforehand.
If you do end up losing the apartment, you might want to consider apartments in less competitive neighborhoods, Dekidjiev says. You'll also find lower rents in these neighborhoods, so it might be easier to qualify. 
Searching for apartments that have not been renovated or have been on the market for a long time because of some other problem is another way to find something more affordable.
Another solution is to use a co-signer instead of guarantor, which is someone who will sign the lease with you and would be directly responsible for the rent payments.
Alternatively, if you don't have a qualified personal guarantor, you can use an institutional guarantor like Insurent (a Brick sponsor). Insurent will pre-qualify you within 30 minutes and issue the guaranty within 24 hours or less, says Jeffrey Geller, founder and chief operating officer of the lease guaranty company. To qualify, you must have a minimum annual income of 27.5 times the monthly rent or cash assets or publicly held securities of a minimum of 50 times the monthly rent—plus decent to good credit. 
Just keep in mind that not all buildings accept institutional guarantors and some only accept certain companies. 
Brick Underground articles occasionally include the expertise of, or information about, advertising partners when relevant to the story. We will never promote an advertiser's product without making the relationship clear to our readers.