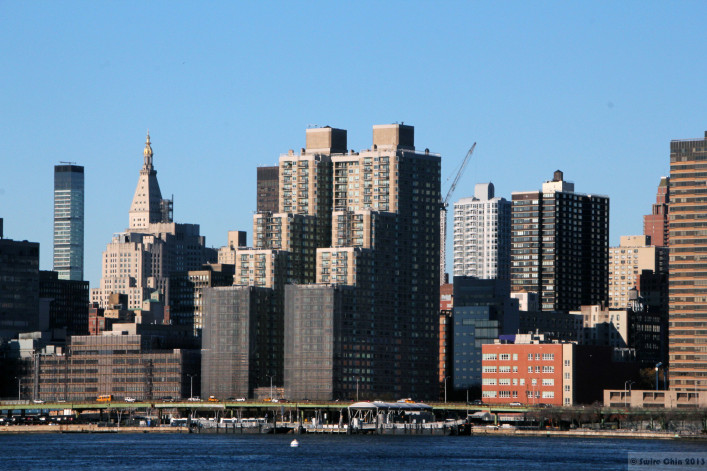 As New York City rents rise and wages remain mostly stagnant, it's become even more difficult for individuals to afford to live here—at least not without some sort of help. That's why if you are a student, recent grad, foreigner, or retiree, you're likely to turn to a guarantor who can pay the rent in the event that you can't. 
However, these days, people seeking guarantors don't fit the usual profile. Increasingly, people in their 30s and 40s are using guarantors when relocating to New York or simply moving to a new apartment. 
From 2010 to 2017, NYC asking rents increased by 3.9 percent annually compared to a 1.8 percent annual increase in wages, according to StreetEasy's 2017 Rent Affordability Report. And the Census Bureau reported this month that median household income reached $61,372 in 2017.
NYC landlords typically want renters who earn at least 40 times the monthly rent on an apartment. That means an individual earning the median wage can afford to pay just $1,534 per month—significantly below the median rental prices of $3,400 for Manhattan, $2,950 for Brooklyn, and $2,995 for Queens, according to the August 2018 Elliman rental report. 
"We have seen a continuing increase in the issuance of guarantees by the Insurant Lease Guaranty Program in the last few years for this group of renters," says Jeffrey L. Geller, vice chairman and chief operating officer of Insurent, a New York City lease guarantee company (and Brick Underground sponsor). This population may not have guarantors, who are required to earn 80 times the monthly rent and have excellent credit history, he adds.
Insurent's criteria for U.S. individuals is a minimum annual income of 27.5 times the monthly rent, versus the 40 to 50 times required by NYC landlords, or cash or marketable securities of a minimum of 50 times the monthly rent and decent credit.
"We've definitely seen apartments double in costs from what they were 10 years ago and have not seen salaries double. People have to rely on the kindness of their family or sometimes even their bosses to get housing," says Molly Franklin, a salesperson for Citi Habitats. "They're making what used to be a livable income in New York, maybe $80,000-$90,000, but depending on the neighborhood, a studio can easily go for $2,500. Which is fairly high for a studio."
What's also changed is the increase in people who don't have that IBM or Google job and who are working as independent contractors. "Proving income is doable, but the landlord wants to see one more step of security, a guarantor, because it's projected income as opposed to an agreed-upon income," Franklin says.
And these days, jobs can evaporate overnight. A couple of Franklin's older clients needed a guarantor because they had decided to close their business, and this negatively affected their personal credit. Even though they had money because they were selling their house, their credit took a hit, "so it makes sense to have an ace in the hole if you can," she says, adding that a colleague had an artist client in her late 50s/early 60s who also had to use a guarantor.
"It's a broad swath of people now, it's not just students anymore and not just international clients who haven't built U.S. credit yet," she says.
Some people using guarantors are in their 30s and are postponing owning because of economic conditions. 
"Last year I saw a lot of parents contributing to down payments. This year, because of a lot of uncertainty, the [unknown] tax ramifications, and people waiting for the buyer's market [to manifest], people have been holding off," Franklin says, meaning their children will continue to rent a little longer.
Still, landlords are not backing down on their requirements, even in a softening market.
"In the multifamily segment, we're seeing an issue with occupancy rates, where in certain metro areas [including New York], we've had to evict people for not paying rent," says Jeff Holzmann, managing director of iintoo USA. "As a result, the management company imposed thresholds before offering a lease in the first place."
Holzmann says that increasingly fewer people are able to meet the criteria of demonstrating annual income that is a certain amount times the monthly rent, so they're asking for guarantors. "It's a nationwide trend, but even in Brooklyn, we won't give a lease unless an individual can meet the increased criteria."
He adds that the leasing agents don't like it because they make a commission each time they lease an apartment out, so the higher standards are inhibiting their ability to close deals. "But if you have tenants who can't pay, you'll quickly go out of business," Holzmann says, adding that it's an issue for people coming from other parts of the country.
"They're professional, employed, yet overwhelmed by prices in New York City, which are very expensive," he says. "Sometimes they're squeamish about the demands. I've seen grown men literally cry when they have to produce all this evidence and guarantors. But in this city there are a lot of scammers and a lot of turnover, and you have to impose high standards."
Brick Underground articles occasionally include the expertise of, or information about, advertising partners when relevant to the story. We will never promote an advertiser's product without making the relationship clear to our readers.