Tenants of Jared Kushner's family business are suing, saying they've been fraudulently overcharged for what should be rent-stabilized apartments in Brooklyn Heights.
Nine tenants of 89 Hicks Street sued Kushner Companies and its subsidiaries on Tuesday in Brooklyn Supreme Court on behalf of everyone in the 48-unit building, saying that the owners improperly charged market rates from the time they bought the place in 2014.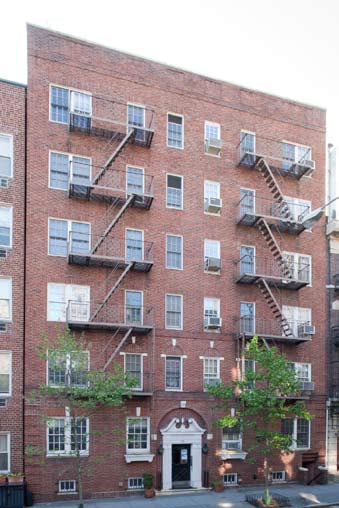 Prior to that, the six-story building was owned by the Jehova's Witnesses religious organization, which according to the lawsuit, registered the apartments as exempt from rent-stabilization, because they were not being rented out commercially, acknowledging that they would otherwise be stabilized. In 2006, the Witnesses sold the property to Brooklyn Law School, which used it as dorms, another regulation-exempt purpose. When the Kushner family's LLC plunked down $10 million for the complex, it should have returned to rent-stabilization, the tenants argue. 
Activist Aaron Carr of the Housing Rights Initiative estimates, for example, that a tenant who should be paying around $1,000 for a rent-regulated one-bedroom is coughing up $2,500 a month for the apartment without any regulation. Studios in the building are currently renting for around $3,000, Streeteasy records show. 
The suit is the latest in a string of what Carr says are 10 lawsuits alleging fraudulent overcharges in rent-stabilized buildings. Such challenges can be a boon to tenants if they prevail: winning can mean not only getting your rent dramatically reduced, but getting triple damages, or three times the difference between what you were paying and what you should have been paying. For the example of the tenant Carr is talking about, that comes out to a difference of $63,000 over three years, and $189,000 in damages. Multiply that by 48 tenants, and we're talking about a serious sting for the Kushners. 
The president's son-in-law stepped down from managing the LLC that owns 89 Hicks in January and said he divested from a small portion of his assets, in a nod to ethics requirements, but he has held on to nearly 90 percent of his real estate wealth. It's unclear if this includes 89 Hicks. A Kushner Companies spokesman with the public relations firm Risa Heller declined to comment beyond saying the company will review the lawsuit.
Want to know what it means to be rent-stabilized and how to find out if your apartment should be protected? Take a look at the biggest misconceptions about rent stabilization  and our guide to getting your money back.
In situations where your whole building could be affected, there's strength in numbers; so starting a Tenants Association is a good first step. But first, you'll need to research your apartment and your building, like the tenants at 89 Hicks and the representatives at Housing Rights Initiative have done. For a more in-depth look on how to go about that, read our companion piece here.
Brick Underground articles occasionally include the expertise of, or information about, advertising partners when relevant to the story. We will never promote an advertiser's product without making the relationship clear to our readers.