For those who work in Midtown East, this $3,600 two-bedroom apartment in Kips Bay gets points for being walking distance from work (yay to not having to rely on the subway!). But for those who like a lot of space and privacy, the cons may outweigh the pros.
The duplex apartment, located in an elevator building on Lexington Avenue between 25th and 26th streets, is tight on the inside, but has the added bonus of "semi-private" rooftop space, according to its listing.
To find out whether or not it's worth checking out, we turned to our Take It Or Leave It experts—myself, Constantine Valhouli, founder of real estate research and analytics firm NeighborhoodX, and freelance writer Lambeth Hochwald. Together, we have decades of experience renting in New York City.
Size: Two bedroom, one bath
Location: 61 Lexington Ave., between 25th and 26th Streets
Price: $3,600
Days on the market: 20
Flexible layout: No
Subway: 6 at 23rd Street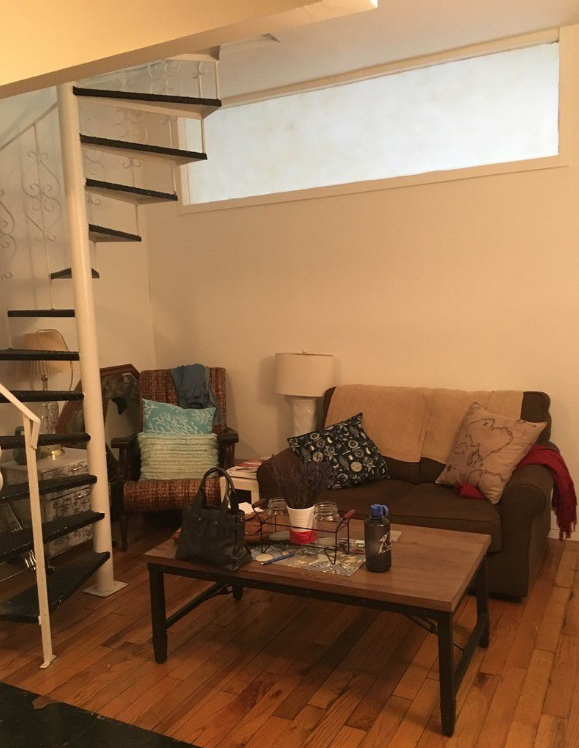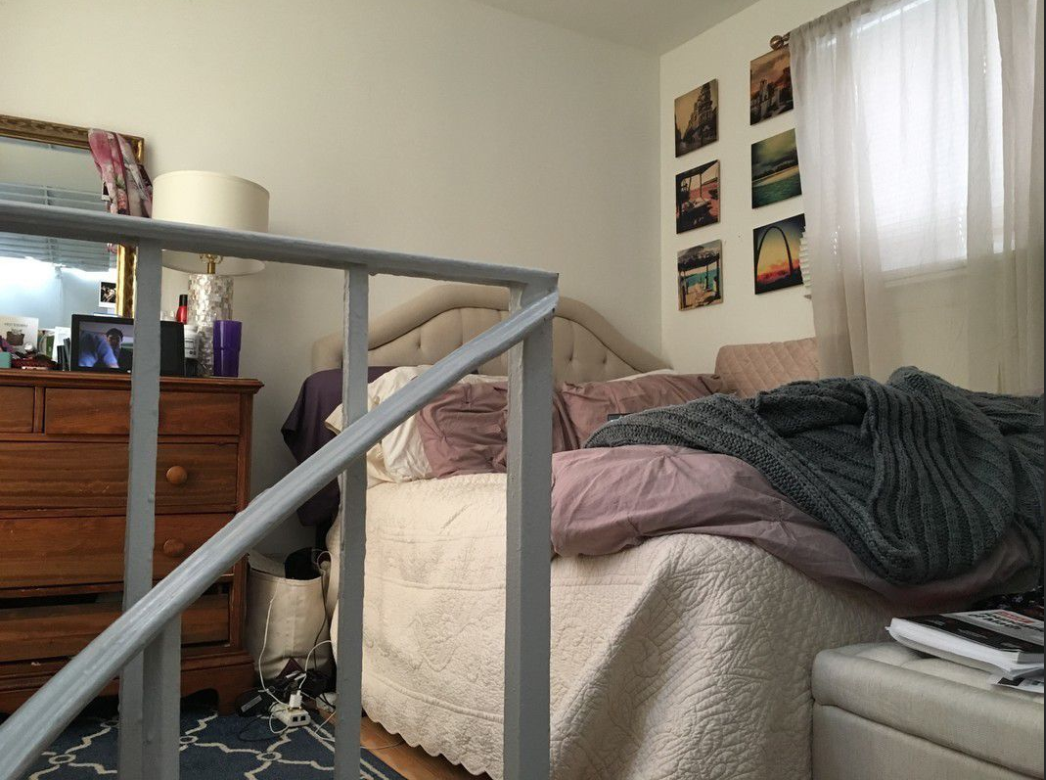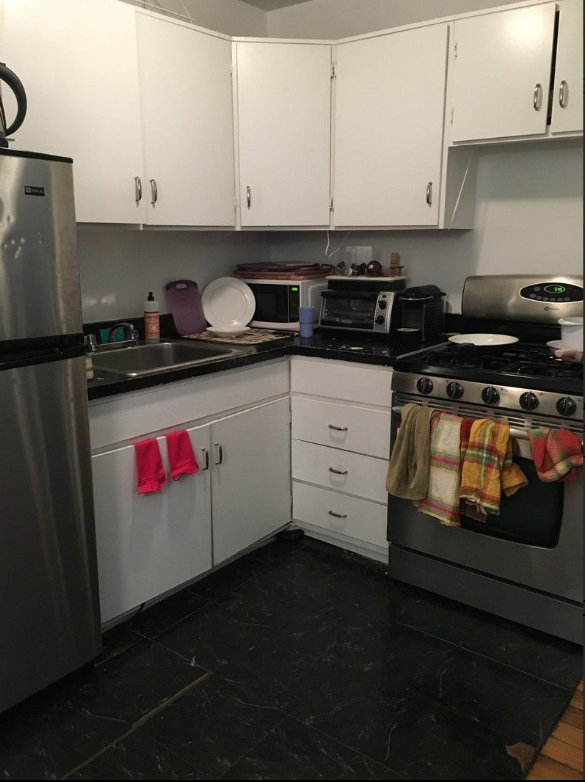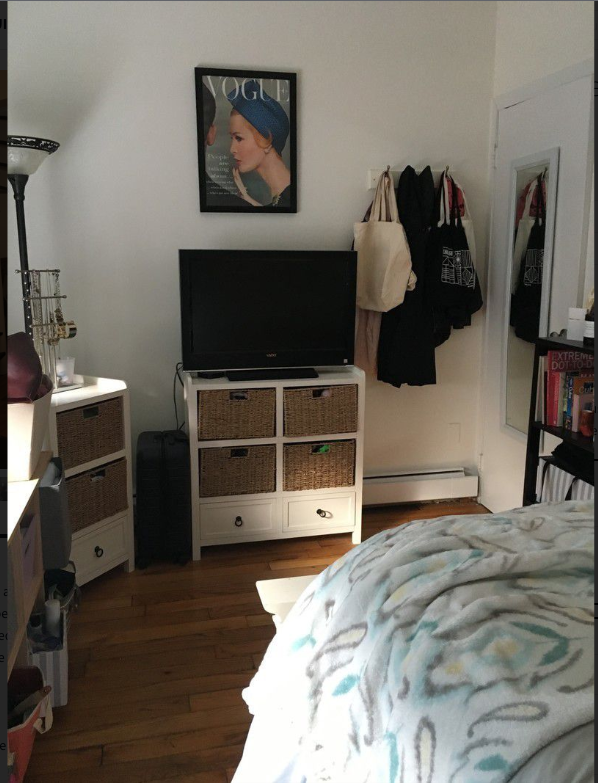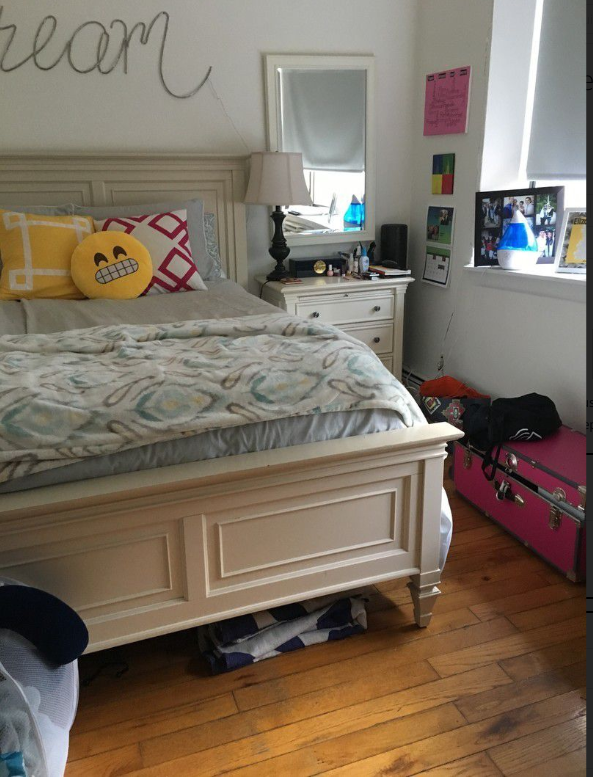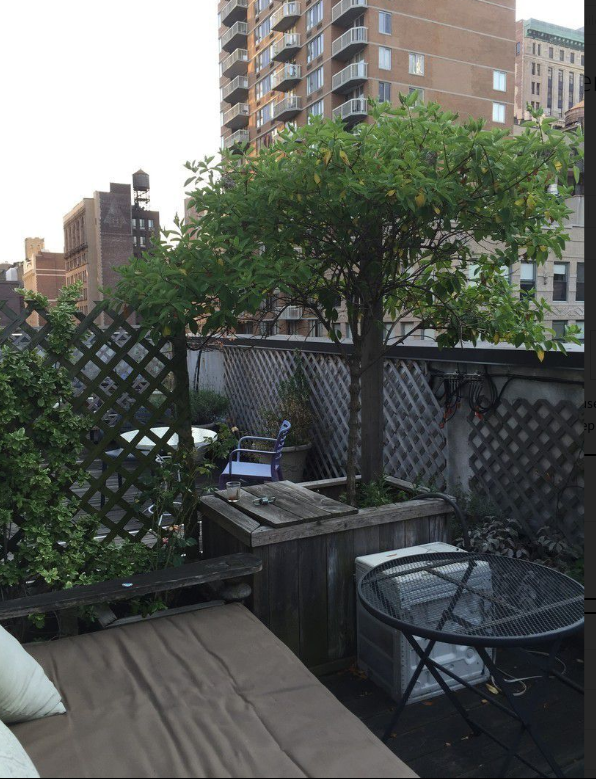 Pros and cons
"I've long said that unless it's very expensive, "duplex" is code word for weird layout, and this apartment proves my point. The fact that there doesn't seem to be a door for one of the bedrooms and the 'living room' appears to be just the area underneath the stairs are both cons. That said, there's a separate kitchen and the location is super convenient. The fact that there's no broker fee, and semi-private outdoor space are the biggest pros of all."—Lucy
"It's a two-bedroom duplex with a semi-private deck? You had me at hello. But it is on Lexington Avenue, rather than on a side street, so it may be worth checking to see if it is a bit noisy.
"Also, it's 605-square-feet, which is the typical size of a one-bedroom. So it may be worth looking to see how small the bedrooms are, or if there is any actual living area—or was the living room converted into the second bedroom?"—Constantine
"t's always cool when we happen upon an unusual apartment set-up. This duplex is one of those gems with a quirky configuration where if the layout works, you'll love it. On the downside, the rooms seem small and maybe even a little claustrophobic so be sure to take a long walk through the space to make sure it's right for you."—Lambeth
Who this apartment would be perfect for
"You'd have to be really good friends (or exhibitionists?) to share this apartment with a roommate, since there seems to be no door to one bedroom. But if you simply don't mind that, and you work in Midtown, this might make sense, and it's slightly less than other two-bedrooms in the neighborhood."—Lucy
"At $1,750 per roommate, this is a perfect step up for two friends looking for a larger place rather than two individual studios. Also, dinner parties and drinks on the deck."—Constantine
"A couple who work from home, since one bedroom is downstairs and could easily work as an office, and the other is upstairs with access to a small deck."—Lambeth
The verdict
LEAVE IT "This feels too small to warrant calling it a two-bedroom (a walkway to the outdoors doesn't feel like a bedroom in my opinion). Unless you can pull it off without a roommate—in which case it'd be pricey, and you could probably get something more modern for the same price—I'd skip."—Lucy
TAKE IT "Most definitely."—Constantine
LEAVE IT "Despite the fact that this is a no-fee two-bed, $3,500 a month feels pricey considering there's no doorman and no amenities."—Lambeth