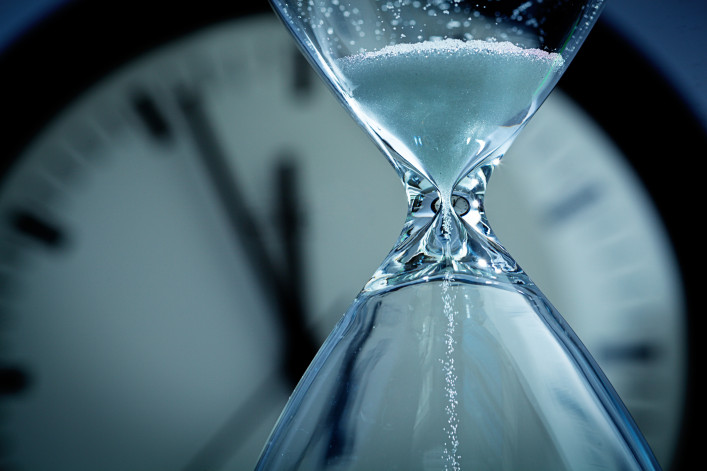 There are lots of reasons why you might find yourself needing an apartment to rent in New York pronto.Your building sold. You're going through a bad breakup. You got the big job and you start in a week. The clock may be ticking, but don't panic. When it comes to renting in New York City, being ready to act immediately can actually be preferable to having a long lead time.
"It's actually better sometimes to be late than too early in your search," says Angel Dominguez, an agent with Citi Habitats. On the day we spoke, she was working with a client who needed to find a place in just three days.
"The market at any given time has apartments available now," she says.
With that reassurance in mind, here are some tips from Dominguez and some other real estate experts on how to find a place in a hurry.
Be prepared
Fast is a relative term, but whether you need a place to crash in a week or tonight, you need to make sure all the documentation of your income and employment, and your references, are compiled and ready to be submitted to a landlord or management company.
"Beyond completing the standard application, you'll also need to provide pay stubs, bank statements, and a letter of employment. Having these items ready to go before even viewing an apartment can help fast track the process and signal to a broker that you're serious and ready to move," says Nancy Wu, an economic data analyst at StreetEasy.
Be specific
Nina Furseth, an analyst for apartment search site RentHop, says that you should be crystal clear on how much you can afford before beginning your search. If you're not, you could potentially be wasting time looking at apartments you can't move into. 
Of course, your credit score is another consideration. If your score isn't great, it's difficult to fix it overnight, but that doesn't mean you're out of the game. 
"If you don't have a great credit score, offer to pay several months up front if you can," Furseth says. 
It's also important to know where you'd like to live. Sounds obvious, right? But the more specific you are, the more strategic and efficient you can be in your search. This is especially helpful if you are able to narrow down your choice to a neighborhood or two, ideally located near each other, to avoid spending time traveling all over the city to check out apartments.
Get help
The idea of paying someone to help you find an apartment might make you cringe, but if you're really in a bind and have very little room (and time) for error, working with an agent can be the best way to conduct an efficient and fruitful search. An agent can help streamline and fast-track your search in a number of ways, and specificity will be a huge help when looking with an agent, who can plug all your criteria into a database of available apartments. 
"If you tell me you want a pet-friendly building, no higher than the third floor between certain avenues, I'm going to nail just that," Dominguez says.
An agent's knowledge of the market can also be a powerful tool to steer clear of bad situations (a building with a history of bed bugs or poor management)  or pounce on an opportunity. An example is a lease-break situation, which an agent will be aware of, but which to the layman looks like any other apartment listing. Dominguez says that the application process can be much easier with lease-breaks.
You can suss out lease-break opportunities on your own on leasebreak.com, but Dominguez says that people posting on such sites are on their own timeline, which may not match up with the urgency of yours.
"They're going to get back to you when they get back to you," she says. 
In addition to helping you target your search, an agent will also make sure you have what you need to submit a complete application. After all, they want you to get the apartment,  because that's how they get paid. 
Harness the power of technology
Of course you should reach out to anyone and everyone you know for leads on potential apartments, but search platforms such as StreetEasy enable users to set alerts for when listings that meet their criteria are posted. And if you get an alert, don't sit on it. Reach out to the agent or management company right away. 
Take a day
If at all possible, take the day off work, clear your calendar, and see as many apartments as you can. Dominguez's rule of thumb is that someone should see between 8 and 12 apartments to be able to make an informed decision. 
Move the money
If you're moving from overseas and need to transfer funds, do it before you start your search.
"You have to have the money here," Dominguez says. "A lot of management companies are not going to wait." 
Be on the lookout for opportunity
Listing sites often indicate how long a property has been on the market. An apartment might be lingering because it's over-priced or in disrepair, but it might also be an opportunity to not only snap up a place, but potentially negotiate a rent reduction. 
Act fast
If you see an apartment you like, be prepared to pounce.
"Be eager, show that you're interested, and submit your application as soon as you can," Furseth says. "Send it back within the hour." 
Brick Underground articles occasionally include the expertise of, or information about, advertising partners when relevant to the story. We will never promote an advertiser's product without making the relationship clear to our readers.