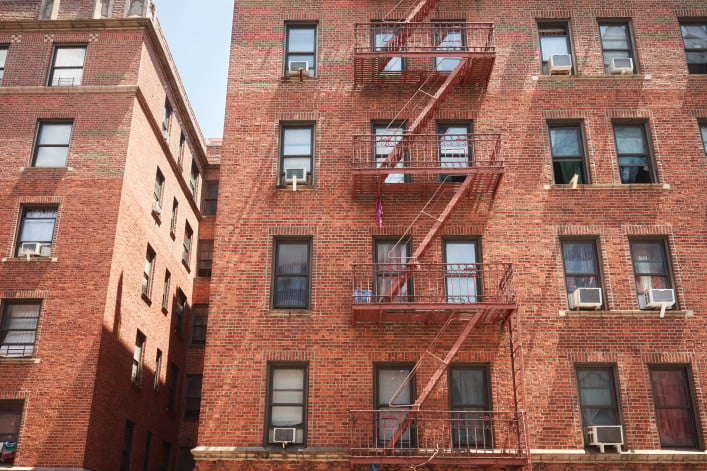 Rental vouchers will go farther in New York City, thanks to new legislation signed by New York Governor Kathy Hochul last week that increases their value under the Family Homelessness and Eviction Protection Supplement. 
The bill, which is effective immediately, raises the maximum rent payable from 85 percent to 100 percent of the Department of Housing and Urban Development's fair market rent. This is intended to make it easier to find housing in New York City for eligible families in the FHEPS program, as exorbitant rents return. 
Frequently, low-income families using these vouchers have been "limited in their housing choice to a sliver of the market," the bill states. The new vouchers will be available to all eligible families in all of the state's social service districts with a population of five million or more.
The new legislation, co-sponsored by State Senator Brian Kavanagh and Assembly member Linda Rosenthal, has earned support from landlords and housing advocates. Rosenthal estimates 2,300 families will now be eligible for the program.
If you need assistance, here's how to check eligibility and apply to FHEPS and other housing assistance programs in the city. 
Tackling misconceptions about housing vouchers
The pandemic has exacerbated the housing crisis. Increasing housing subsidies, like vouchers, means there are more affordable apartments in the city for which voucher holders can qualify. The number of rental units in NYC affordable to Section 8 and CityFHEPS participants as of November was 66,334, up more than 300 percent from the same period in 2019, when the number was 15,160, according to StreetEasy data.
But increasing voucher amounts is just part of the puzzle. Rooting out discrimination against voucher holders is another major issue.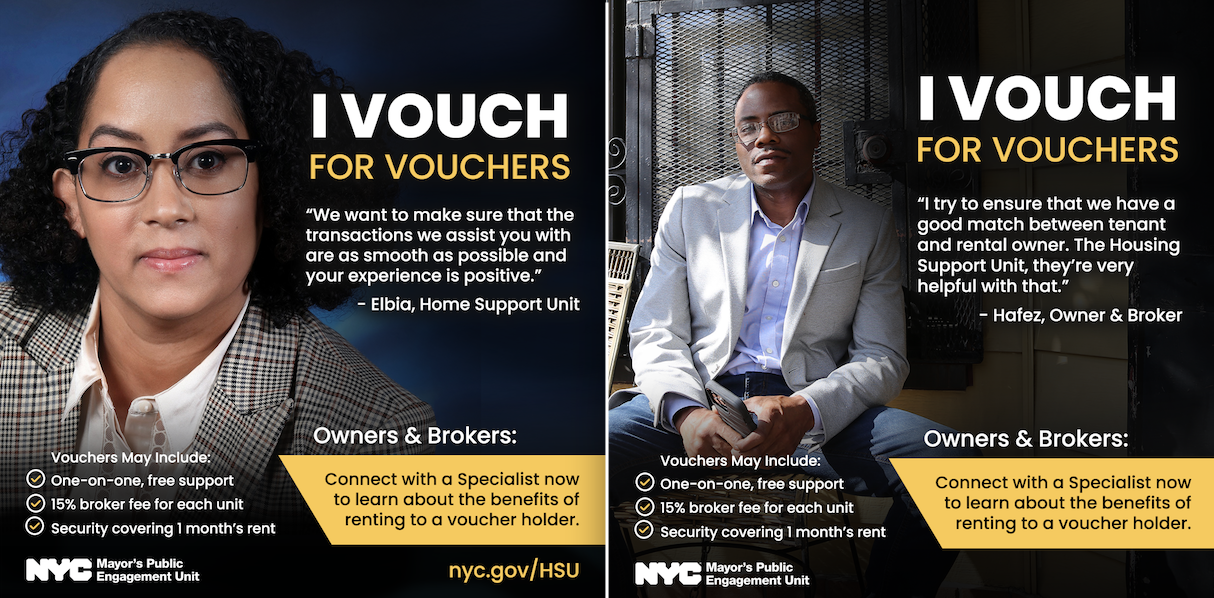 To that end, the New York City Mayor's Public Engagement Unit and StreetEasy formed a public-private partnership to combat misconceptions and advise NYC owners and agents on the benefits of leasing to voucher holders.
One component is a new educational campaign "I Vouch for Vouchers," featuring success stories from owners and brokers who have rented to voucher holders and helped New Yorkers move from homelessness to secure housing. 
Also, in partnership with the city, StreetEasy has created a housing voucher guide for owners and brokers and hosted a webinar for property owners and brokerage leaders to educate them on Section 8 and the Emergency Housing Voucher program. Earlier this year, StreetEasy also added information on its rental listings to inform renters of their rights and, if necessary, report income discrimination.
Brick Underground articles occasionally include the expertise of, or information about, advertising partners when relevant to the story. We will never promote an advertiser's product without making the relationship clear to our readers.