For those looking for a suburban-urban living experience, Forest Hills can be a good option since its buildings aren't sky high, and the vibe is slightly less hectic than other parts of the city (plus, schools are highly ranked, something parents will appreciate).
Now this listing, a three-story house, that's asking $4,500 a month, feels even less urban thanks to its yard.
While it's super-convenient to the M and R trains and the Long Island Rail Road, it may be a little too close to the former, considering the train runs almost through the backyard.
So does the convenience outweigh the annoyance? We asked our experts (and veteran renters), real estate research and analytics firm NeighborhoodX founder Constantine Valhouli and freelance writer Lambeth Hochwald, to weigh in with me on this week's Take It or Leave It.​
The apartment:
Size: Three-bedroom, four-bath
Location: 67-14 Austin Street (between 67th Avenue and 67th Road), Forest Hills
Monthly rent: $4,500/month
Flexible layout: Yes
Days on the market: 13
Subway: M, R at 67th Avenue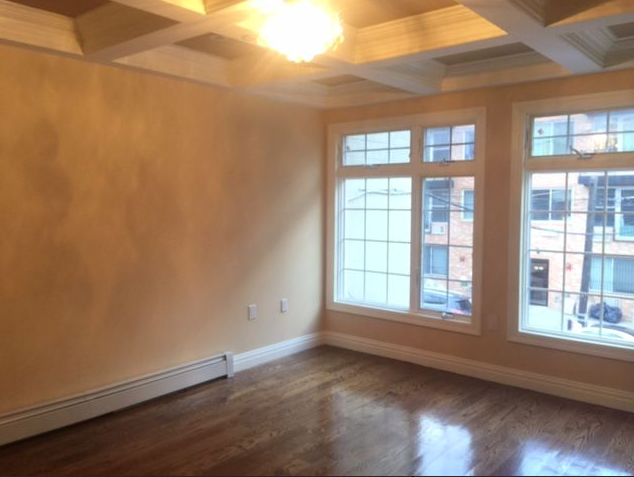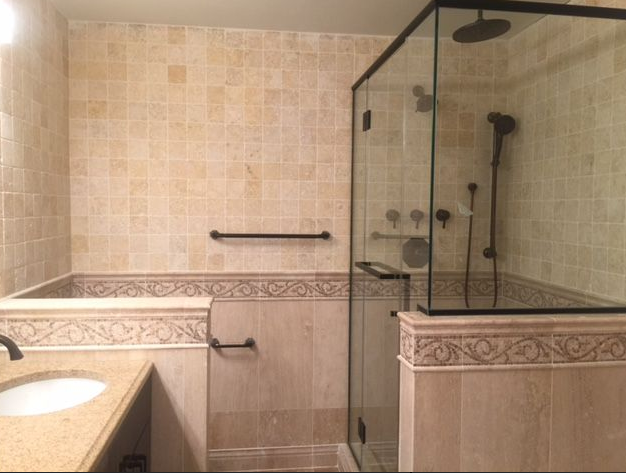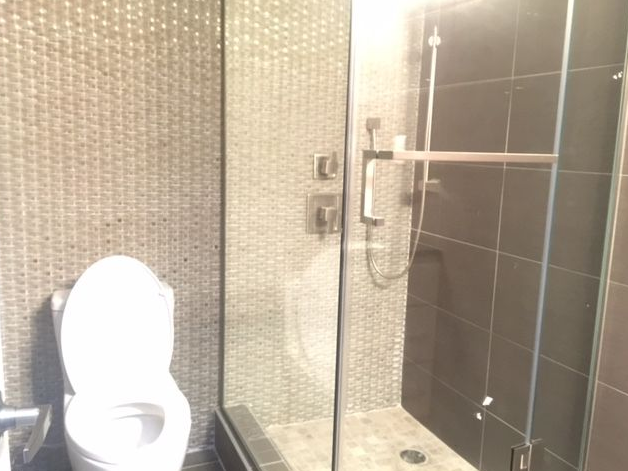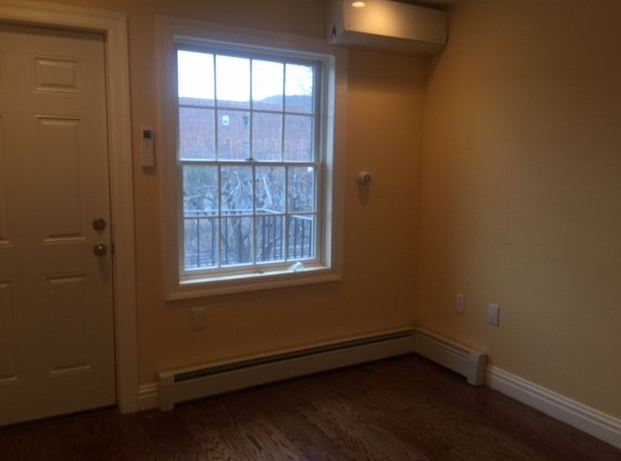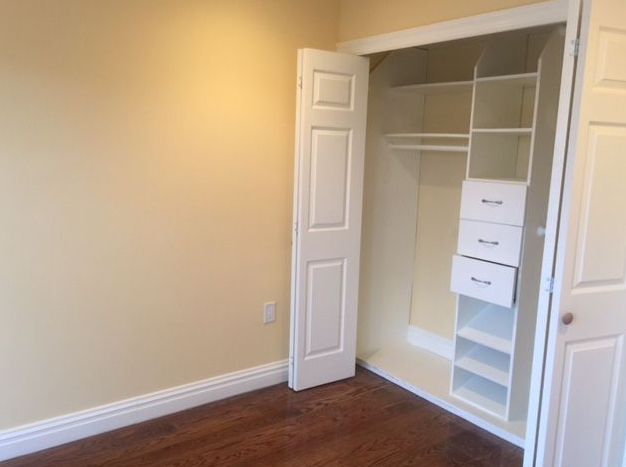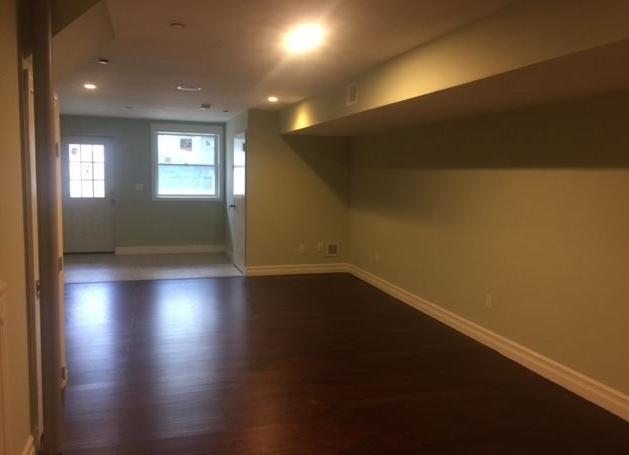 Pros and cons:
"The big pro here is space. There are three full floors (and four bathrooms!) and a real backyard. Plus, even the 'basement' level seems to have a window and to be slightly above ground, so that's a plus. Also, Austin Street is Forest Hills' shopping street, so there's definite convenience there. That said, the aforementioned train-behind-the-house isn't exactly ideal. Plus there's really no 'curb appeal' to speak of here." —Lucy
"The wood coffering on the ceiling and the multi-paned windows are nice details. And the property is at the edge of Forest Hills and Rego Park, with major parks surrounding the neighborhood. Plus, it is right on Austin Street, the major shopping and dining destination for the neighborhood. It is only a short trip on the LIRR to Penn Station, and the F/E run express to Midtown. That said, the property backs onto the LIRR train tracks, which could be very noisy. "—Constantine
"One look at this place and all I can think of is—seven rooms! When do we ever see a place this spacious with a large backyard to boot. Then again, there are some serious downsides: This Forest Hills townhouse is literally within a lawn's throw from the rail line. On the other hand, you can always hide in the massive finished basement if the sound of a train whirring by gets too tedious." —Lambeth
Who this apartment would be perfect for:
"A family that wants space, likes to commute on the LIRR, but isn't ready to move to the suburbs.... and can sleep through any noise." —Lucy
"Someone who prefers the feeling of suburbia-in-the-city while retaining a short commute to Midtown. And who doesn't mind a train running past their backyard several times a day." —Constantine
"A suburban-urbanite family not quite ready for the suburbs." —Lambeth
The verdict(s):
TAKE IT: "I suspect to be in the minority here, but there's a lot of space and a lot you could do with it. Of course, check out the sounds of that train before you sign on any dotted lines." —Lucy
LEAVE IT: The average three-bedroom rental in the neighborhood asks $3,400. While this is larger than most, it might be worth spending time to see if the train noise is significant, and to see how often they run at night." —Constantine
LEAVE IT: "It's still $4,500 a month and it looks like it's for sale (as per the Douglas Elliman website), which would make me nervous as a potential renter." —Lambeth