In New York City real estate, it's often a thin line between studio and one bedroom, as this $2,399 Crown Heights listing illustrates. 
The unit is being marketed as a one bedroom. It has clearly been renovated recently, and the pocket doors in between the bedroom and living room are a clever, space-saving way to divide two rooms. But they're also what make us think that this is more of a divided studio than a true one bedroom, even though the price is actually $200 more than the median rent for a one bedroom in the neighborhood.
As always when faced with quandaries like these, we turn to our Take It Or Leave It experts—myself, Constantine Valhouli, founder of real estate research and analytics firm NeighborhoodX, and freelance writer Lambeth Hochwald—to weigh in on whether this apartment is worth renting.
Size: "One bedroom," one bath
Location: 806 Dean St., between Grand and Washington avenues, Crown Heights
Price: $2,399, no broker's fee
Days on the market: 2
Flexible layout: Yes
Subway: C at Clinton-Washington, S at Park Place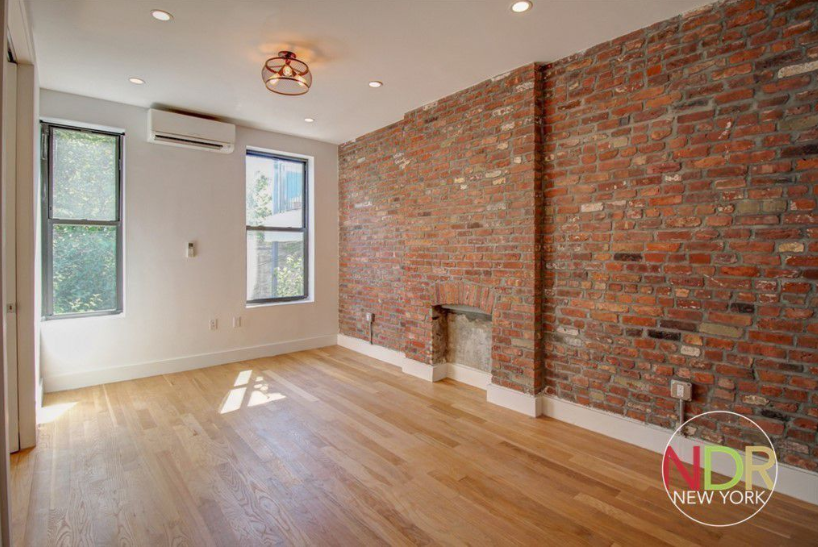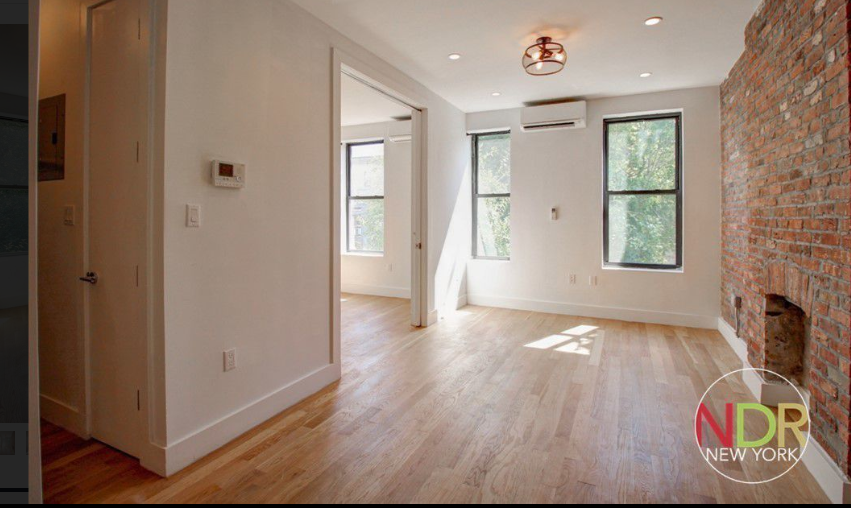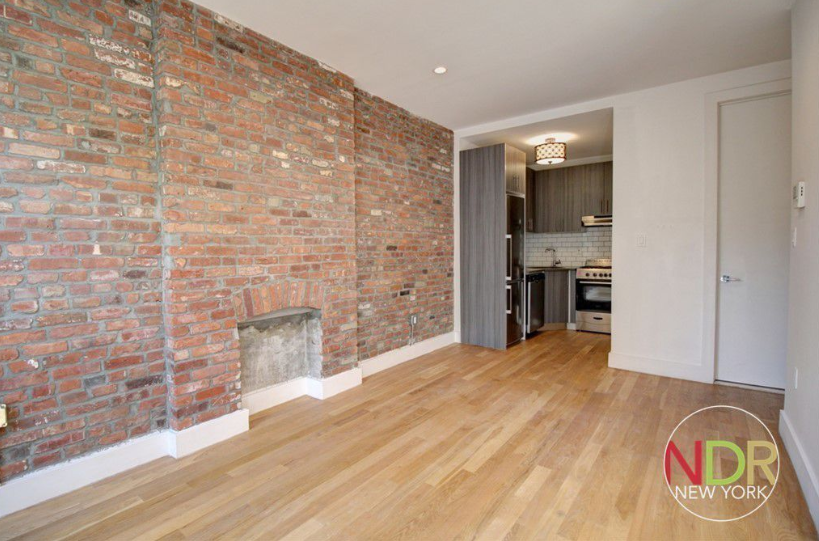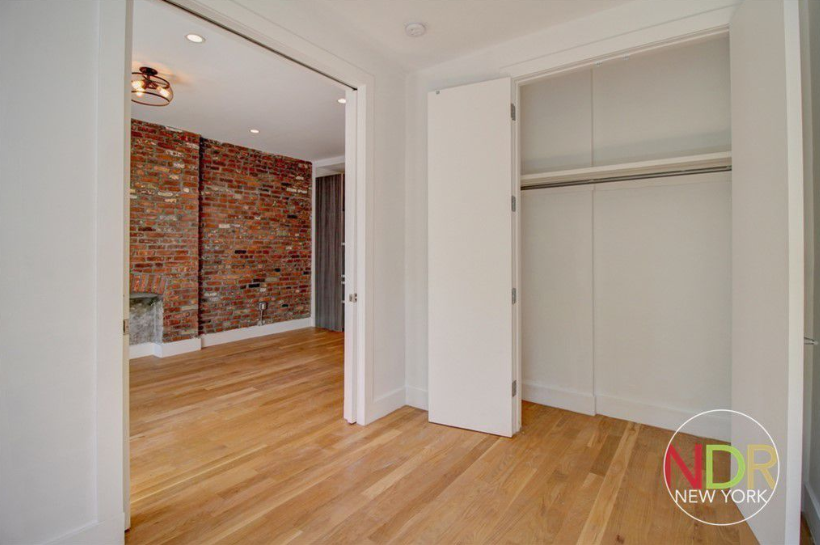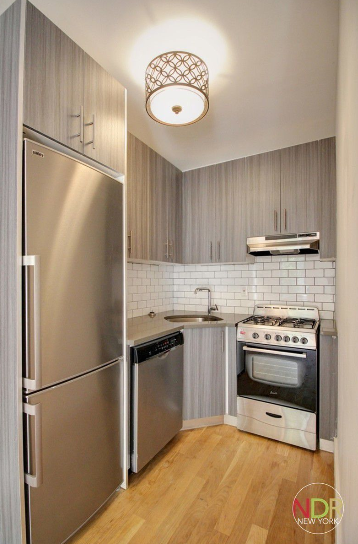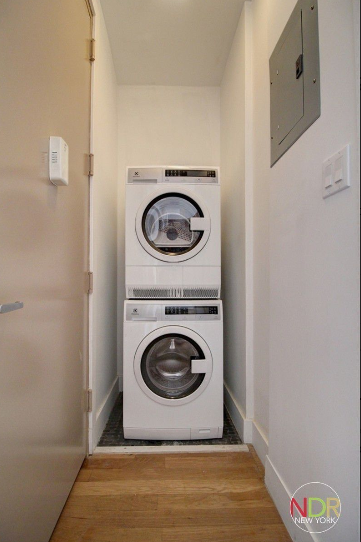 Pros and cons
"The renovation of the kitchen is fab (if the kitchen itself is small), as is the bathroom, and I love the pocket doors, the exposed brick, and the recessed lighting. And a washer-dryer? That's a gift, especially in a walk-up building. That said, this is rather expensive for one person, especially considering it's likely a third-floor walk-up."—Lucy
"There's central air conditioning, a dishwasher, and washer-dryer. And it looks like a nice, if somewhat bland renovation. But there is very little information in the listing, including no square footage. Also, it looks to be facing the avenue, so it might be noisy."—Constantine
"I love giving props to really nicely done renos. This is one example of a one bed that has flipped into a very cool space and the added bonus of in-unit washer-dryer is certainly a big plus.
"The main downside: Call me crazy but this feel more like a studio than a one bed since it has a sliding door that separates the main space from the bedroom. With that configuration, $2,400 is a lot to pay for a walk-up."—Lambeth
Who this apartment would be perfect for
"A couple (they can split the rent between two salaries) who like modern appliances more than building bells and whistles."—Lucy
"Someone looking for a step up from a shared apartment or a studio share, and for whom amenities like air conditioning, a dishwasher, and a washer-dryer are a major plus."—Constantine
"A single with a steady job who is ready to live roommate-free."—Lambeth
The verdict
TAKE IT "It's pricey for a small apartment, yes, and the building is plain, but Crown Heights is a lively, convenient neighborhood. And a washer-dryer and no broker fee are sealing the deal for me. I'd try and get a little bit of a rent reduction, too. it can't hurt to ask as slow rental season starts."—Lucy
TAKE IT OR MAYBE LEAVE IT "Meh. Not super exciting, and it's dropped in price from $2,650 in August. It the price drops further, take it."—Constantine
LEAVE IT "I still think you can do way better for the money."—Lambeth