Bay Ridge is quiet, leafy, and cheaper than a lot of Brooklyn neighborhoods, with the glaring caveat that living there means relying to some degree on the R train, and generally being in for a long haul if ever you need to do something in Manhattan. This $1,695 one bedroom is in a particularly pretty part of the neighborhood, a half block from Owl's Head Park, and steps from the American Veterans Memorial Pier, the Narrows Botanical Gardens, and the waterfront bike and pedestrian path. 
The apartment itself seems to be newly renovated, not huge but not tiny, and to get decent light. Confusingly, some of the photos seem to show a view from one of the upper floors of the three-story building, but the apartment number seems to indicate that it's on the ground floor. 
Given the information we have, is the apartment worth it?
As always when weighing New York City apartment listings, we turn to our Take It Or Leave It experts—myself, Constantine Valhouli, founder of real estate research and analytics firm NeighborhoodX, and freelance writer Lambeth Hochwald. But first, here are some more photos from the listing.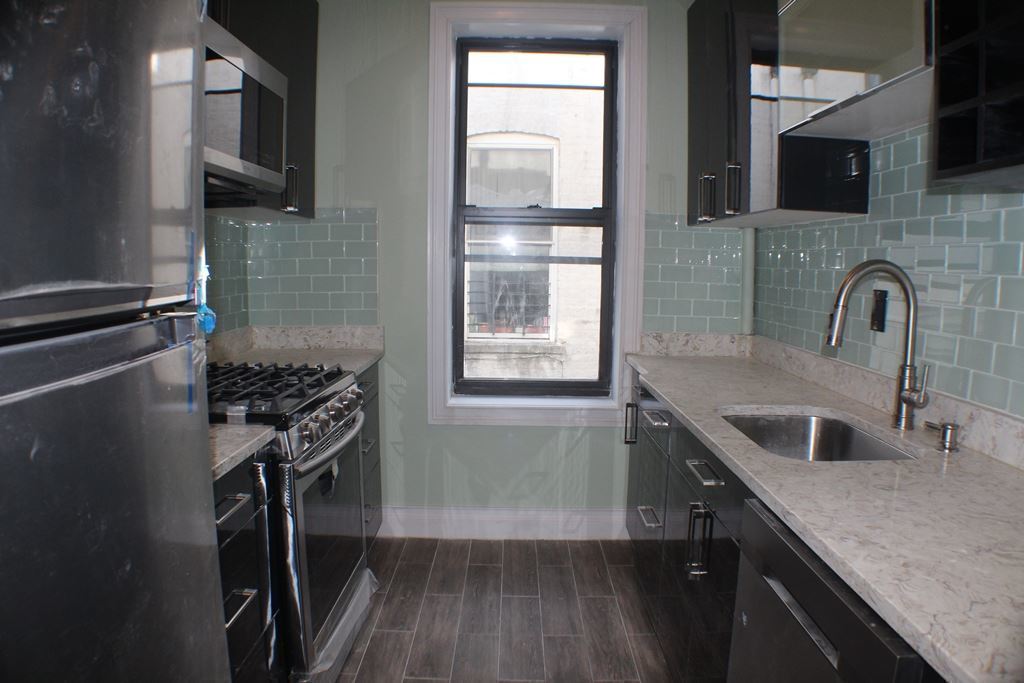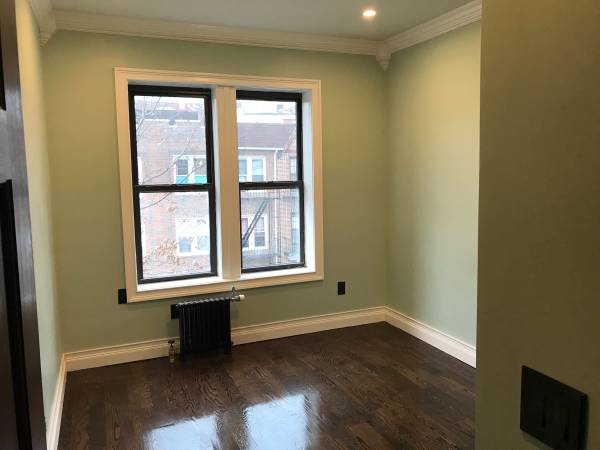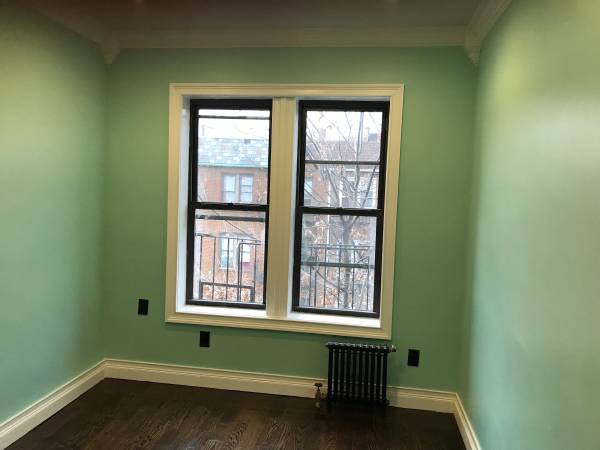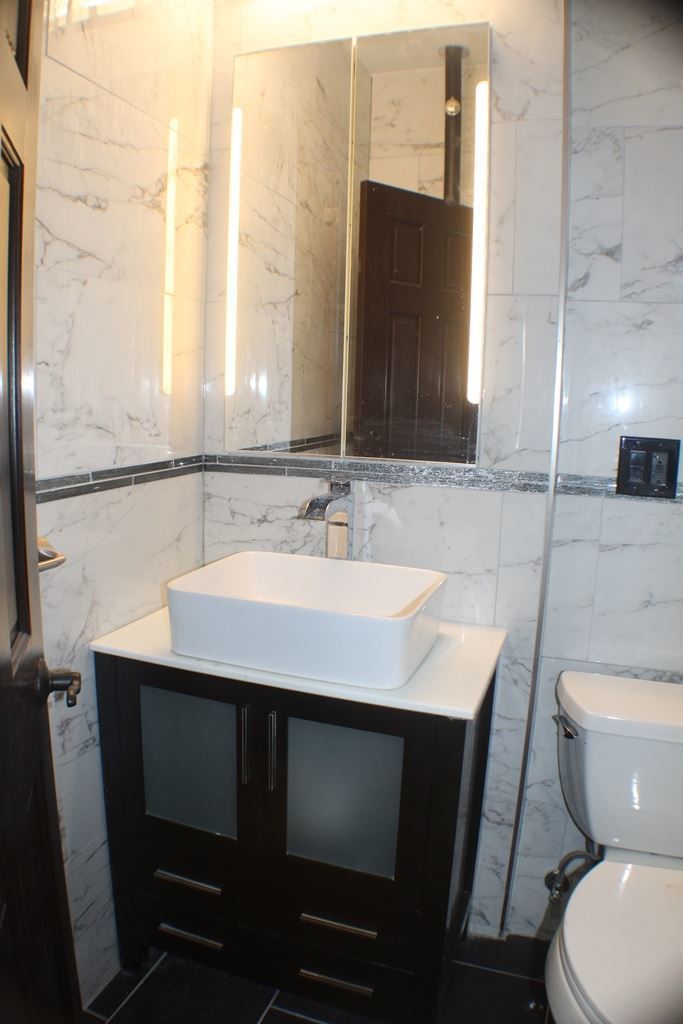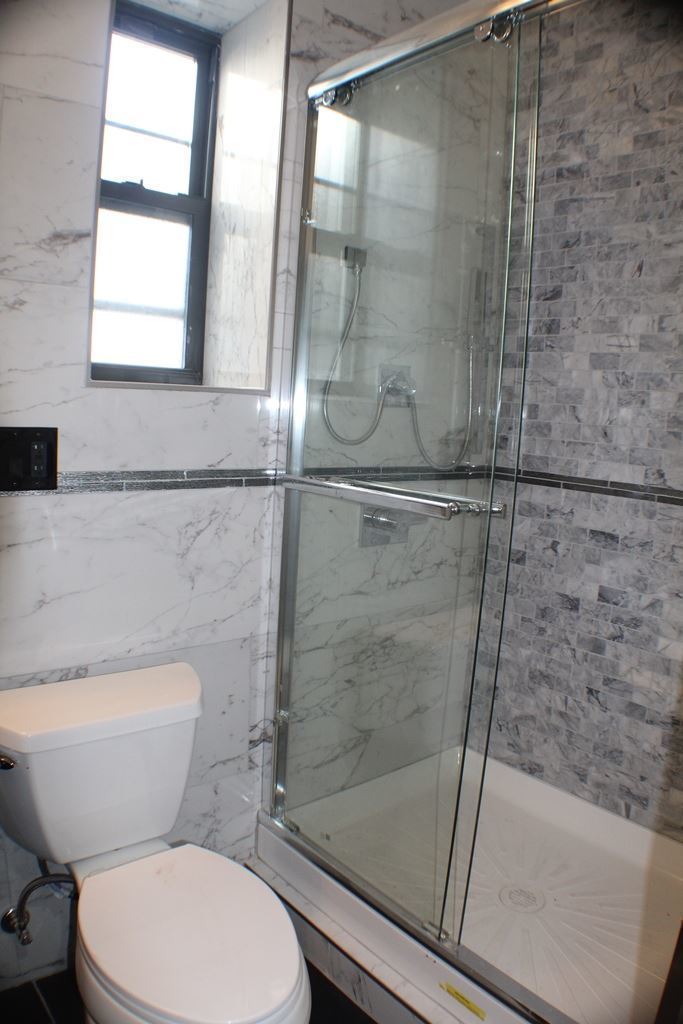 Pros and cons
"Obviously you'd want to lay eyes on the apartment to make sure the reality lines up with the photos. That said, this is a small place, about an hour from Midtown by express bus or the R to another line, and about 40 minutes from lower Manhattan by express bus (the X27 stops a block away). It's not clear from the photos if there's a living room and a dining area, or a second bedroom, or what exactly the floor plan is. For all the apartment's seeming compactness, the galley kitchen is sleek and has a decent amount of cupboard space. The asking rent is just a smidge above the $1,650 median for a one-bedroom in the neighborhood, and well below the $2,200 for the borough of Brooklyn. The nearby parks and bus are huge perks, so long as you don't need to get anywhere in a hurry at night or on the weekend, when the express bus and often the R are seriously curtailed."—Nathan Tempey
"It's 750 square feet. but it's listed as two rooms. I think they intended to list it as three, if you use the approach that's standard in Manhattan, Queens, and Brooklyn. Otherwise it would be a studio. Anyhow, Bay Ridge has real charm, great restaurants, and it has the waterfront. On the flip side, for this price you could live in Yorkville, if you're willing to trade space for a shorter commute. Also, the Owl's Head Wastewater Plant can get a bit, um, fragrant in the summertime."—Constantine Valhouli
"The existential question about this Bay Ridge one-bed is this: Is a gorgeous kitchen with a mint-green mosaic backsplash worth the long commute to Manhattan? For some, it's that level of attention to detail, plus the stylish, varied green walls, that make this place a definite must-see."—Lambeth Hochwald
Whom it would be perfect for
"A couple or a single person who prioritizes open space, and doesn't mind a long commute, a relatively compact apartment, or a neighborhood that's quiet at night. Also, a skateboarder who likes the bowls and spines of the Owl's Head skatepark will be stoked to have it just a short push away."—Nathan
"Someone who prefers space, and is willing to make a longer commute. Or someone who is working nearby in Sunset Park, which is becoming another downtown for Brooklyn."—Constantine
"A single person who has had it with junky box-on-a-box apartments and wants a quaint place to call home."—Lambeth
Take it or leave it
TAKE IT. "If you're set on a one bedroom and want to shred every day after work."—Nathan
TAKE IT. "And enjoy the pier all summer."—Constantine
LEAVE IT. "Despite its charms you're still paying nearly $2,000 per month (plus broker's fee) for a ground floor space that's far from prime Brooklyn."—Lambeth