Applications are now being accepted for 107 apartments at 1825 Boston Road in Crotona Park East, a new Bronx rental building with a parking lot, laundry room, and bike storage. According to New York YIMBY, the project sits in a challenging location—YIMBY actually described it as "one of the least desirable pieces of land in the city"—that's flanked by the busy 2/5 subway line and the Cross Bronx Expressway. Nonetheless, the asking rents, which start at $368/month for a single person earning no more than $19,050, are nonetheless appealing for New Yorkers trying to find housing that won't break limited budgets. 
Per the listing posted on NYC Housing Connect, the available apartments are a mix of studios, one-bedrooms, two-bedrooms, and even three-bedrooms ranging from $368/month to $1740/month for renters with annual household incomes between $14,503 and $105,100 (for a household with six people). The rents depend on apartment, family size, and household income: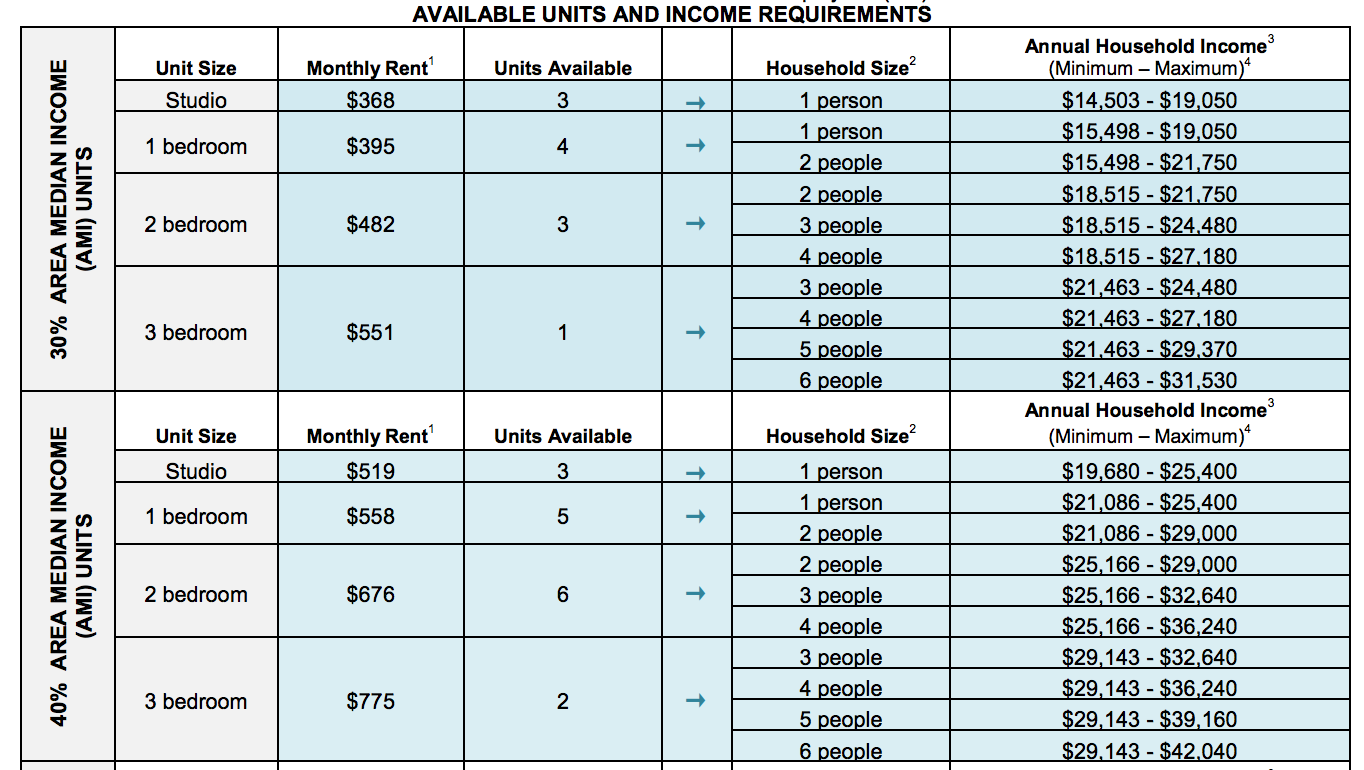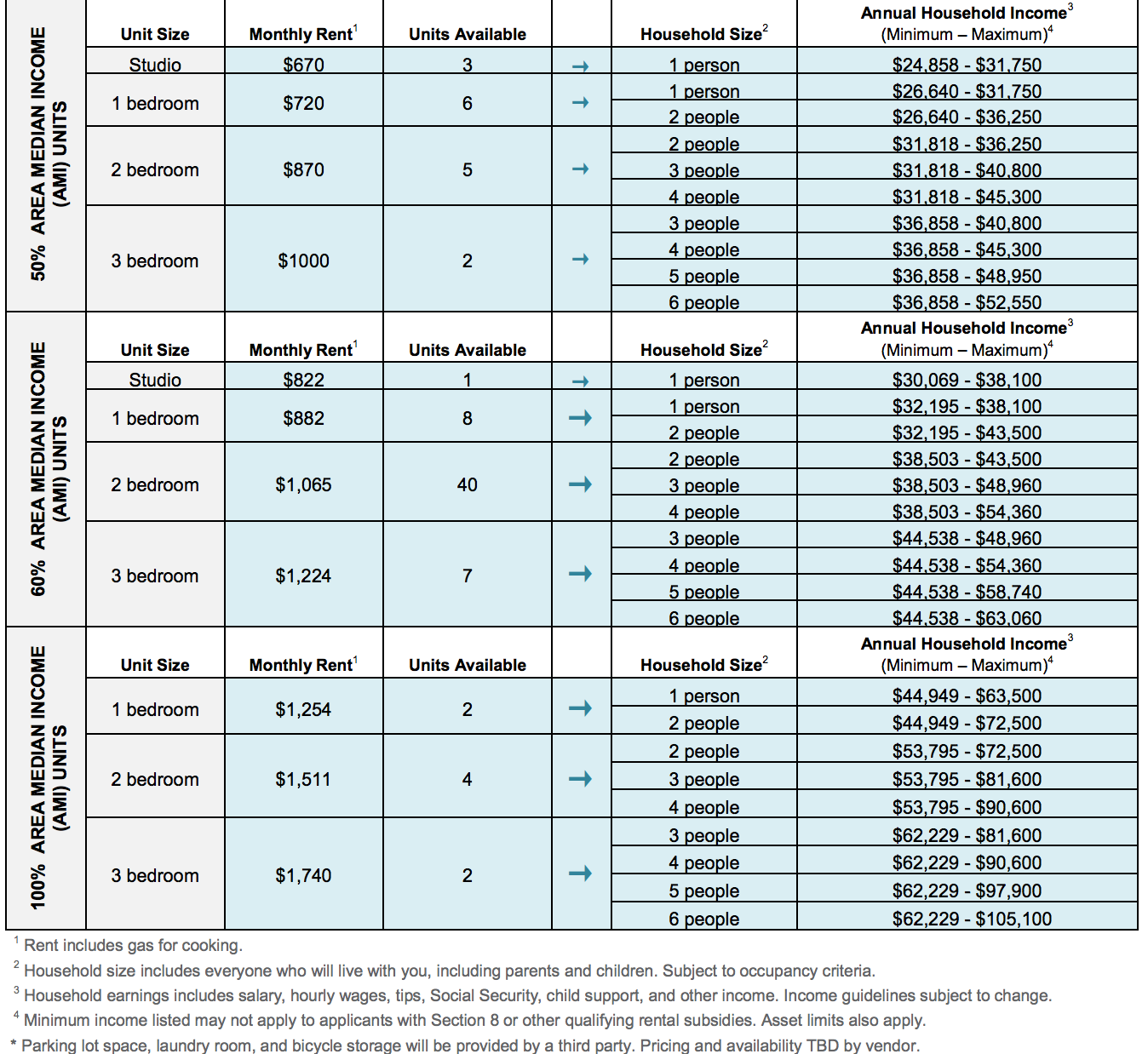 As usual, half of these apartments will be set aside for current neighborhood residents, which in this case means those who live within the Bronx's Community Board 3. If you're interested and think you may qualify, you can create a profile and apply online via NYC Housing connect, or request a paper application by mailing a self-addressed envelope to: Crotona Terrace Building B, 87-14 116th Street, Richmond Hill, NY 11418. (But don't do both, as submitting multiple applications can disqualify you from the running.) Applications are due by March 15, 2017.
Note: Brick Underground is in no way affiliated with New York City public housing. If you are interested in applying to this or other affordable housing developments, please go to the NYC Housing Connect website for information and instructions.