Its officially rental concession season: If you need an example, look no further than this Yorkville studio, which is offering one month's free rent and no broker's fee. The apartment, which appears to be in a fairly typical walk-up, has clearly been renovated with modern finishes, tiles, track lighting, and stainless appliances.
But it's also about $500 over the median rental price for a studio in the neighborhood, asking $2,475 (net effective).
So is it worth considering? We asked our experts (and veteran renters), real estate research and analytics firm NeighborhoodX's founder Constantine Valhouli and freelance writer Lambeth Hochwald, to weigh in with me on this week's Take It or Leave It.​
The apartment:
Size: Studio, one-bath
Location: 410 East 88th Street (between First and York avenues)
Monthly rent: $2,475/month, no broker's fee
Flexible layout: No
Days on the market: 33
Subway: 4, 5, 6 at 86th Street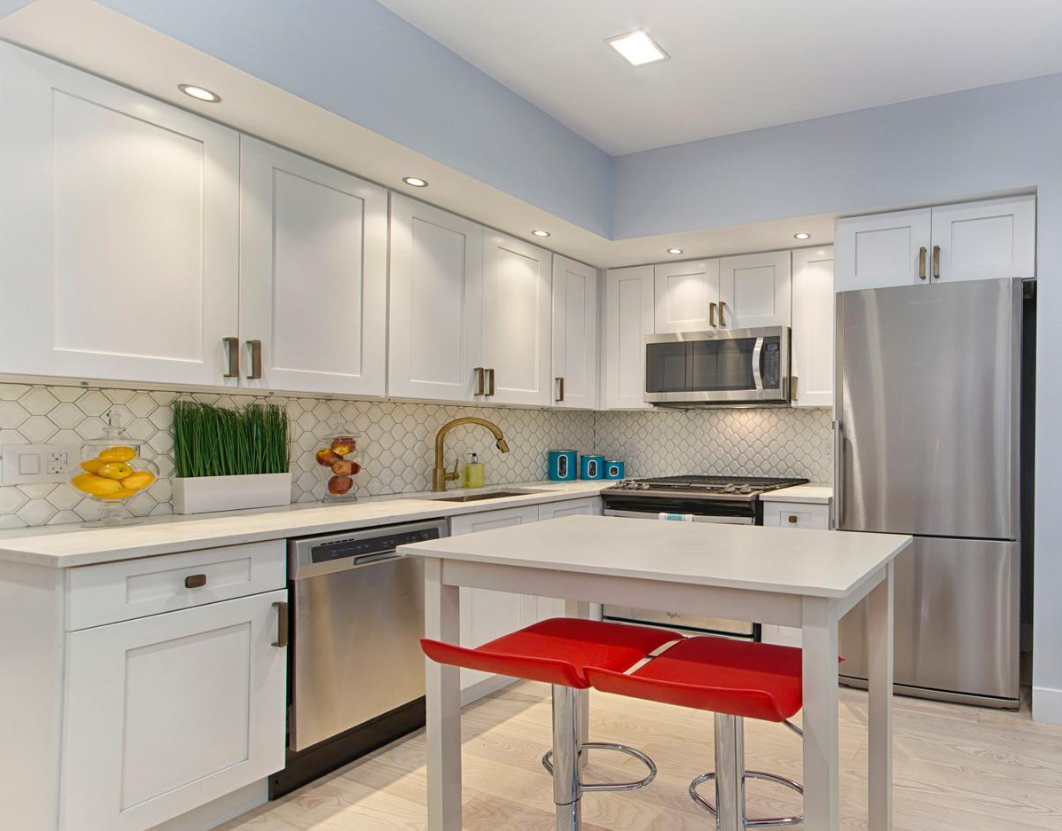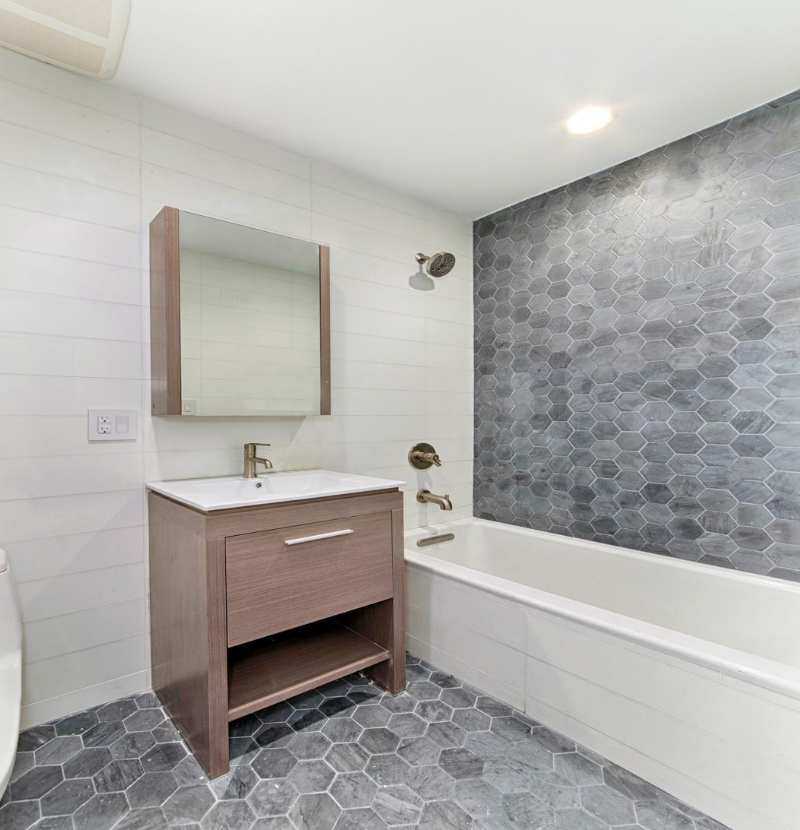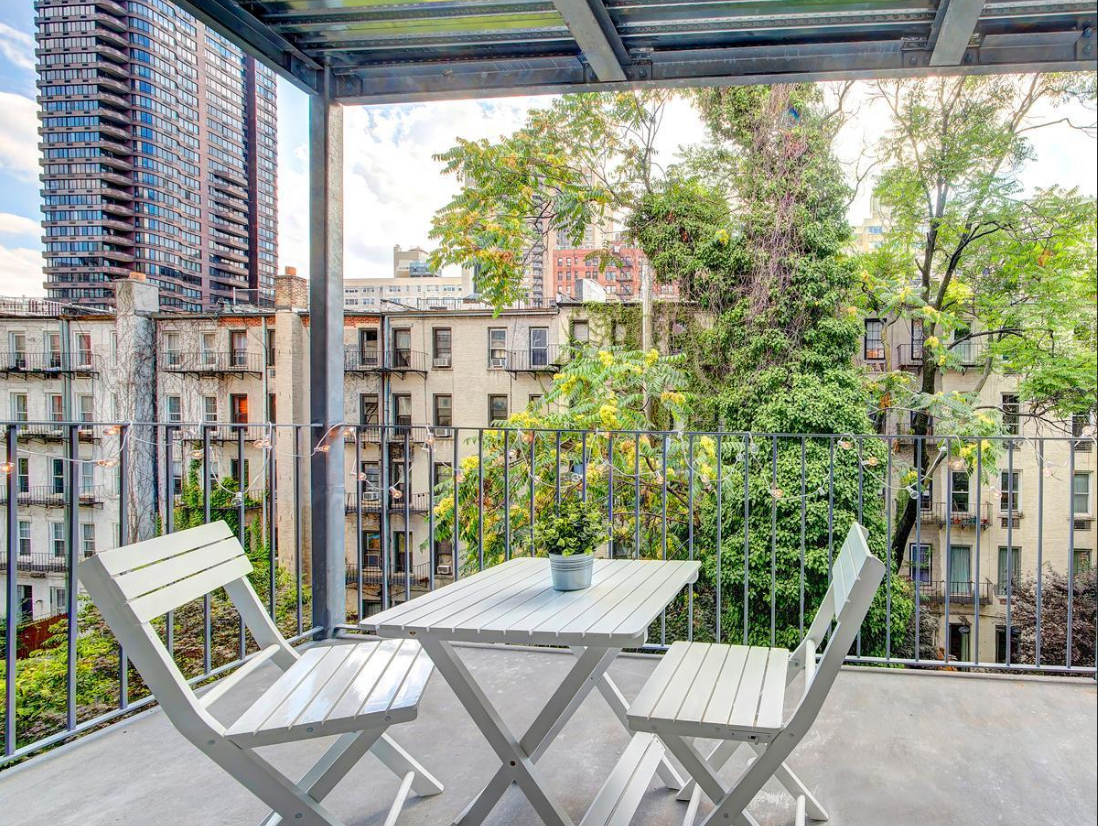 Pros and cons:
"The apartment looks like it's been meticulously renovated and that balcony is a nice added feature. That said, the building is undergoing construction, so expect noise. Also, I can't help but think that despite all its bells and whistles, this place is still rather pricey." —Lucy
"It's shiny and new, and has a balcony. But, the listing doesn't include square footage, which makes it difficult to make an informed decision. And the listing language is unclear about the price, too. It lists $2,475, then mentions one month free rent, but then qualifies it by saying that the one month has already been reflected in that price. Without this concession, the unit is asking $2,700/month for a studio. Another con: The building is 'undergoing major renovations ...' Eek. This could mean that prospective tenants will be living through construction." —Constantine
"I absolutely love how this no-fee Yorkville studio was gut-renovated—the bathroom tiling, the bleached pickle-pine floors! What I don't love is the price for this far-east walk-up. Sure you're getting one month free, you can opt to take this place furnished, and you can sip your coffee on the apartment's little patio, but you're still paying $2,475 per month to hike up a bunch of floors and you still don't have a doorman, gym, or any other amenities besides a virtual doorman and bike storage." —Lambeth
Who this apartment would be perfect for:
"Someone who's living in New York City for a year (so the concessions actually make a difference!). Also, if you're just here for a short time, you'll appreciate the facf that the apartment can come furnished." —Lucy
"Someone who doesn't mind paying $2,700/month for a studio when the could get a one-bedroom for the same price on the same block." —Constantine
"An HGTV-ista for whom any old kitchen with pressed-board cabinets just won't do." —Lambeth
The verdict(s):
LEAVE IT: "Unless you can get them to come down on the price a lot—and you might very well be able to." —Lucy
LEAVE IT: "In this neighborhood, one can find larger spaces for the same price." —Constantine
LEAVE IT: "Look around and see if there are any studios for less in a newly constructed building that might even have laundry in the unit!" —Lambeth