There's something quirky and cute about this Upper East Side one-bedroom that's asking $2,000 a month and is available starting September 1. 
A quick Google Street View search shows that the apartment's in a no-frills walk-up building (it's on the second floor, so only one flight up), and happens to be about a five-minute walk from the 4 and 5 express trains at 86th Street. So is it worth locking down? We asked our experts (and veteran renters), RentHackr founder Zeb Dropkin and freelance writer Lambeth Hochwald, to weigh in with me on this week's Take It or Leave It.​
The apartment:
Size: One-bedroom, one-bath
Location: 220 East 84th Street (between Second and Third avenues)
Monthly rent: $2,000
Flexible layout: No
Days on the market: 10
Subway: 4/5/6 at 86th Street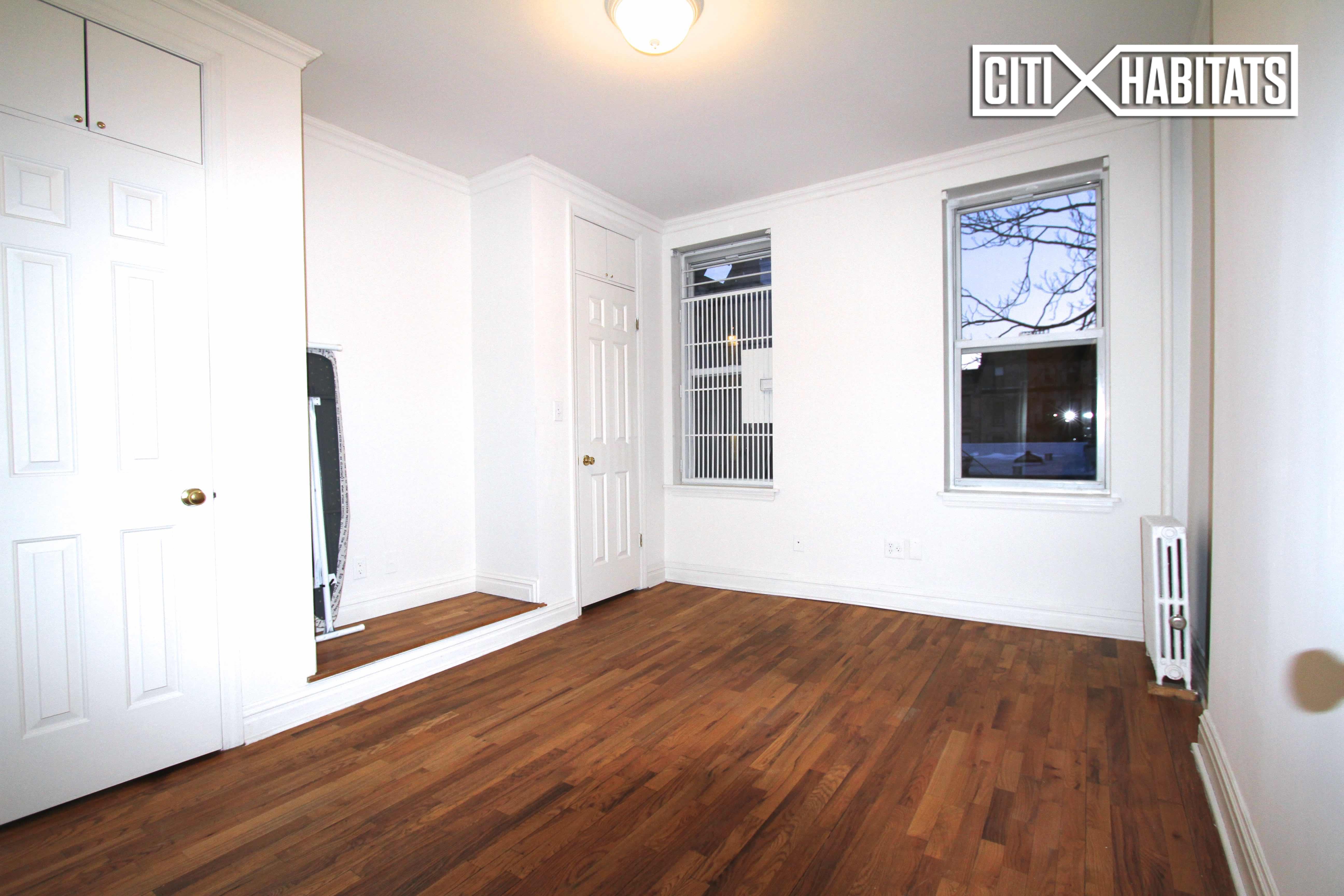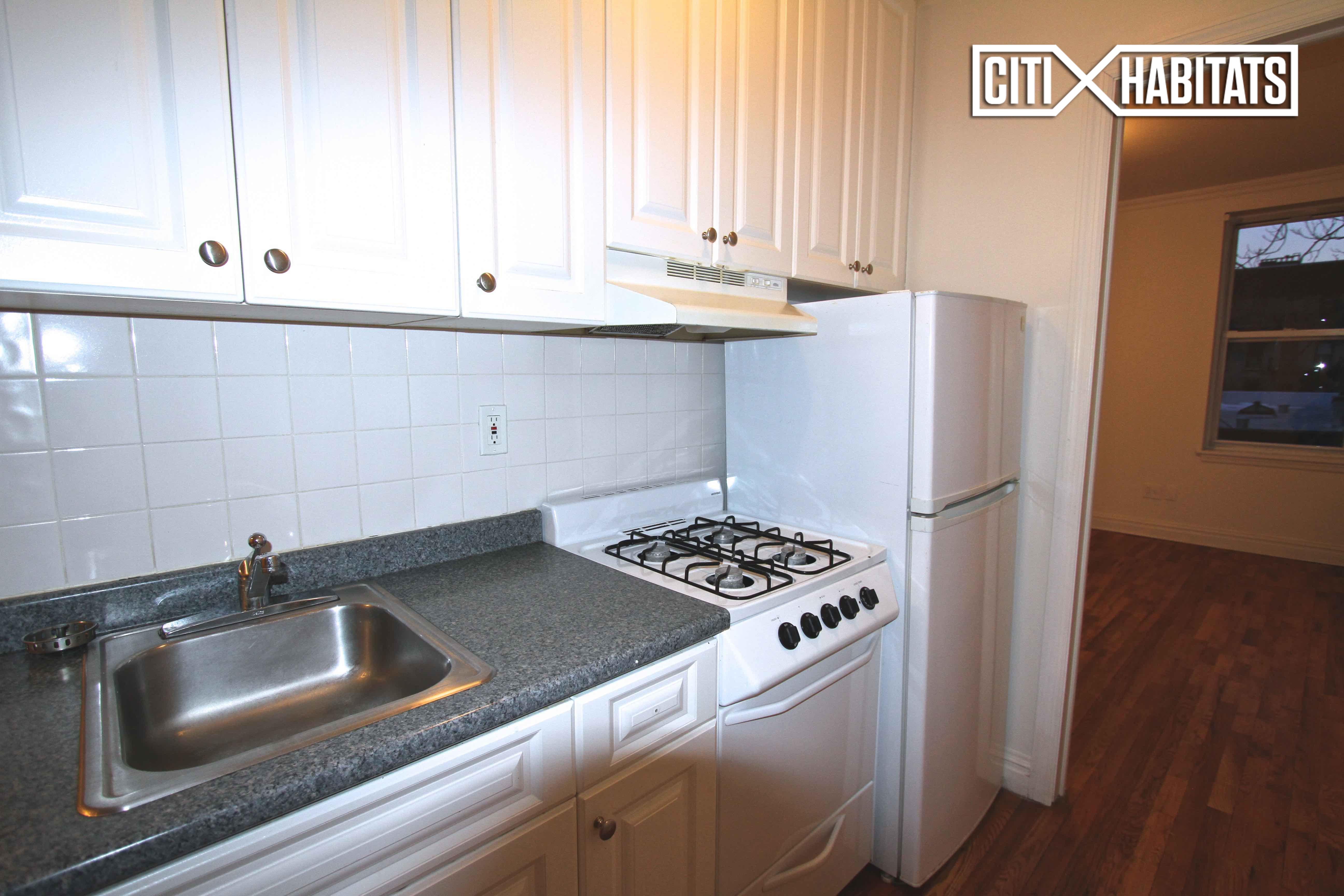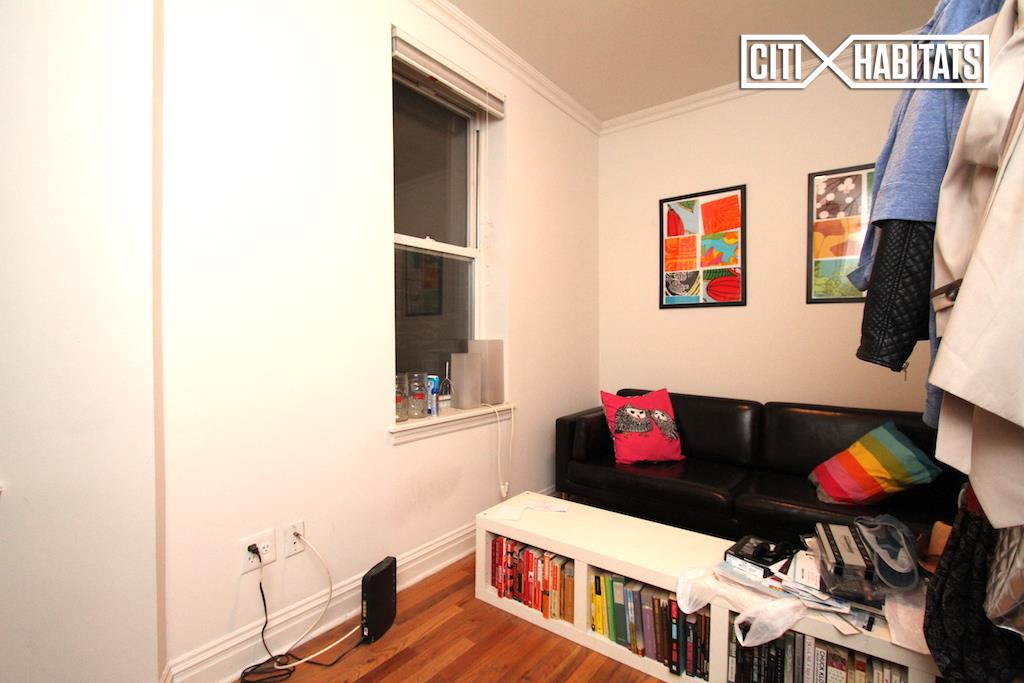 Pros and cons:
"This apartment seems to be a bit of strange combination of small rooms, but the bedroom is large enough to fit a queen-sized bed and more. There's nothing sleek and modern about it, but at $725 less than the median price for a one-bedroom in the neighborhood, it's still something of a deal." —Lucy
"This is a very affordable and basic one-bedroom on the Upper East Side that allows cats and is close to the 4/5/6 at 86 Street. Downsides include a couple of oddly elevated floor areas and—it's hard to tell from the photos—but an educated guess is poor light and views.." —Zeb 
"I took one look and said these three words: 'ick ick yuck.' While the step up to the dresser is, interesting, and the storage looks more expansive than most places, I'm just incredibly bummed out by this dark space, the window bars and, most important, the price (don't forget the broker fee)." —Lambeth
Who would this apartment be perfect for?
"Someone who really wants to live on the Upper East Side, for a year or two." —Lucy
"A renter on a budget looking to live in Manhattan with and East Side commute could love this spot. Especially someone who will frequent Central Park." —Zeb
"A cat lover—no other pets are allowed for some reason—who doesn't mind a darkish space." —Lambeth
The verdict(s):
LEAVE IT "I'm torn on this one (as usual), but I think you might find something a little bit better for the same price if you keep looking." —Lucy
TAKE IT "After verifying what's missing from the photos isn't hiding any big downsides." —Zeb
LEAVE IT  "Leave it for every reason listed above plus the Second Avenue subway construction on the corner. I know it's almost done but it's not done yet which means ongoing noise and dust. Skip it!" —Lambeth