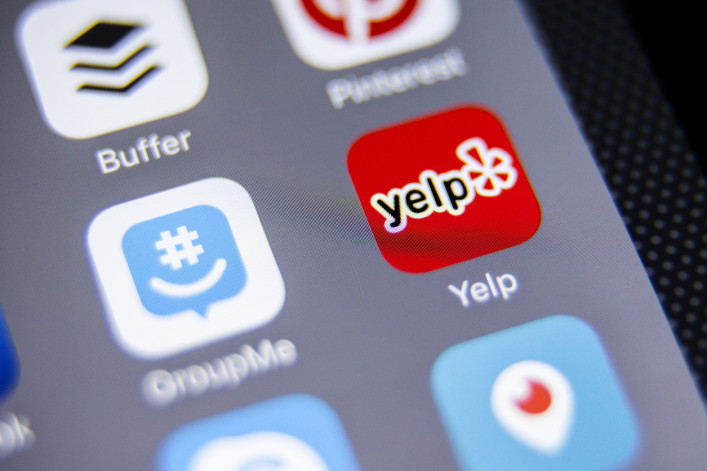 Even if you religiously use Yelp to vet new restaurants and bars, for most New Yorkers, the site doesn't factor into the apartment hunt, unless you happen to stumble across the odd page of reviews for a particular building or landlord. (If you've ever done this, you'll know that the few people who review properties and management companies in New York tend to have very vehement opinions on the subject.)
But just as the service has been plugging its Seamless-competitor food delivery service (you may have noticed large subway ads of late), Yelp is also hoping to edge its way into the city's real estate conversation, largely in the form of a feature that lets users directly contact agents. Though individual agent and brokerage pages have been around for a while, Yelp is newly promoting the option to directly get in touch with brokers, in part due to the controversy surrounding StreetEasy's recently launched "premier agent" feature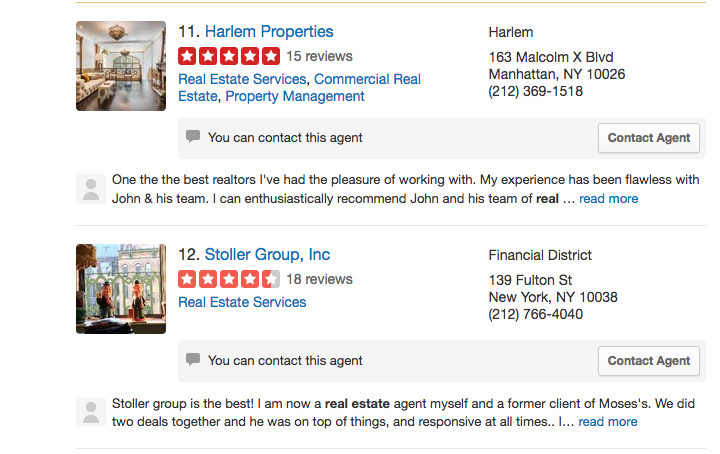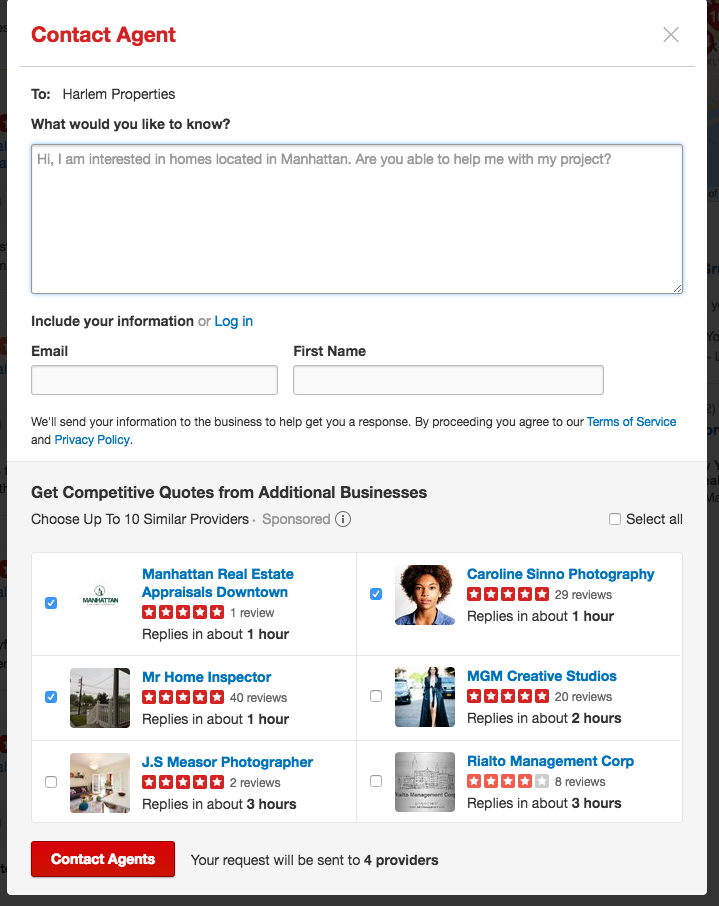 "The 'contact agent' feature was first launched when we rolled out the 'request a quote' feature," explains Yelp representative Jordan Bantista, citing a service that lets you request and compare price quotes from home services such as handymen or cleaners.
"With real estate, it's not going to show you 'this agent has this type of building at the same price,' but it will show you other agents that are rated similarly," Bantista explains. As far as quality control, says Bantista, "Realtors can claim their business page like any other business on Yelp, and are held to the same vetting process. We encourage them to build out their business page to reach potential customers."
It seems then, that as far as determining a broker's experience level and areas of expertise, you'll largely be relying on the user reviews. You can also check a broker (or brokerage's) typical response time on their page.
The search process, however, isn't necessarily intuitive—you have to go to Yelp's real estate homepage to browse, and are most likely to come across an agent suited to your needs if there's a specific agent listed as affiliated with a building you like. (As with the rest of the site, you can search by neighborhood, key words, or "best" lists, but it works best if you know what—or who—you're looking for, or are referred by an outside link.)
"If you're looking at an apartment or a commercial building through Yelp, and through that page they have a 'claimed' agent work with the building, then you can contact that agent directly," notes Bantista. "The idea is to build more transparency, and give you a direct conduit to agents." According to Yelp's internal numbers, 4,500 new real estate businesses were added for New York state in 2016, 3,900 of which were agents.
All in all, it's not too likely to utterly change the game when it comes to the mechanics of your real estate hunt, but consider this a reminder that when you're apartment (or broker) hunting, it's always wise to Google around for potential reviews. Besides helping you find the best fit, it's also an easy way to double-check quality and credentials, and avoid potential scammers.
Brick Underground articles occasionally include the expertise of, or information about, advertising partners when relevant to the story. We will never promote an advertiser's product without making the relationship clear to our readers.