If we had to describe this two-bedroom apartment in Marble Hill, the northernmost neighborhood in Manhattan, in a few words it would be: prewar proportions. That means a generously sized living room, a large main bedroom (both bedrooms have closets), and extra spaces like a dinette area next to the separate, windowed kitchen; there's also a foyer.
The sunken living room adds character, and the kitchen seems to have a good deal of both cabinet and counter space (as well as the requisite dishwasher). The bathroom has a cast-iron tub and Art Deco yellow-and-black tiles that pay homage to the history of the building, which also has an elevator, laundry room, live-in super and a porter. While a broker fee is being levied, said broker has lived in the building for 12 years, according to the listing, which may be helpful in terms of gathering some neighborhood intel.
So is it worth relocating all the way uptown for this place? We asked our experts (and veteran renters), real estate research and analytics firm NeighborhoodX's founder Constantine Valhouli and freelance writer Lambeth Hochwald, to weigh in with me on this week's Take It or Leave It.​
The apartment:
Size: Two-bedroom, one-bath
Location: 135 West 225th Street (between Jacobus and Marble Hill)
Monthly rent: $2,450/month
Flexible layout: Yes
Days on the market: 28 days
Subway: 1 at 225th Street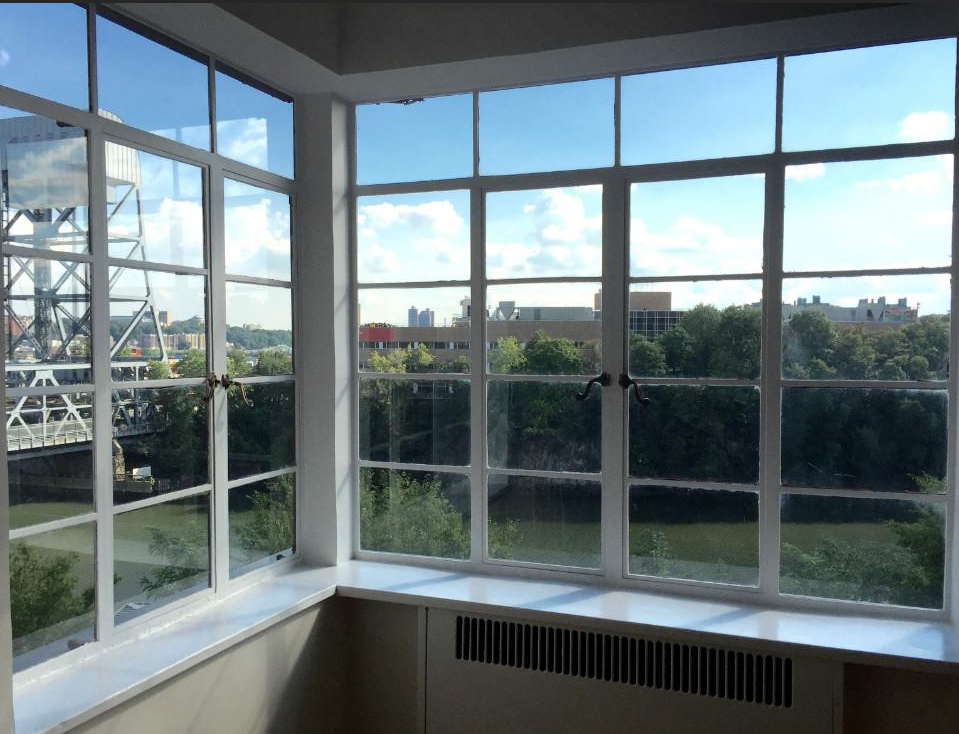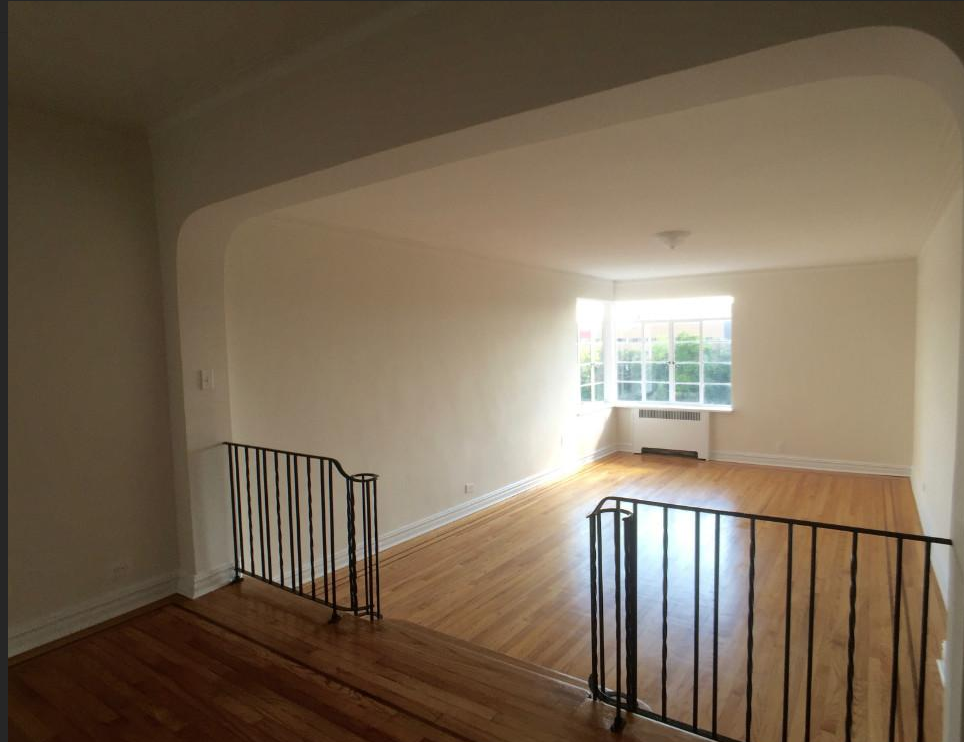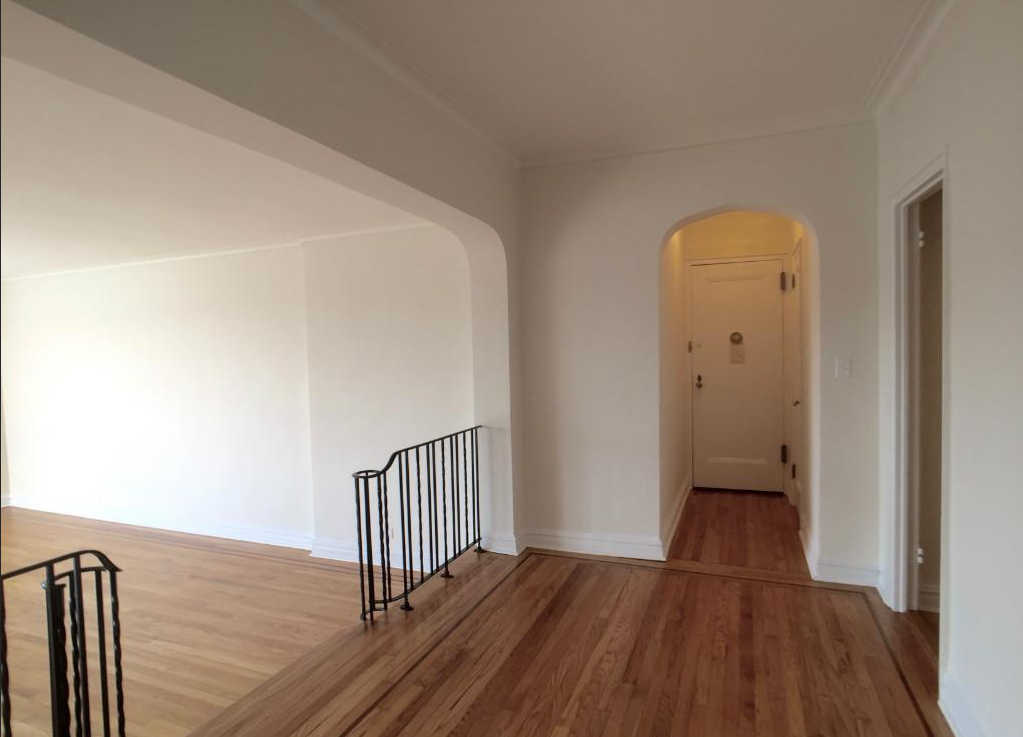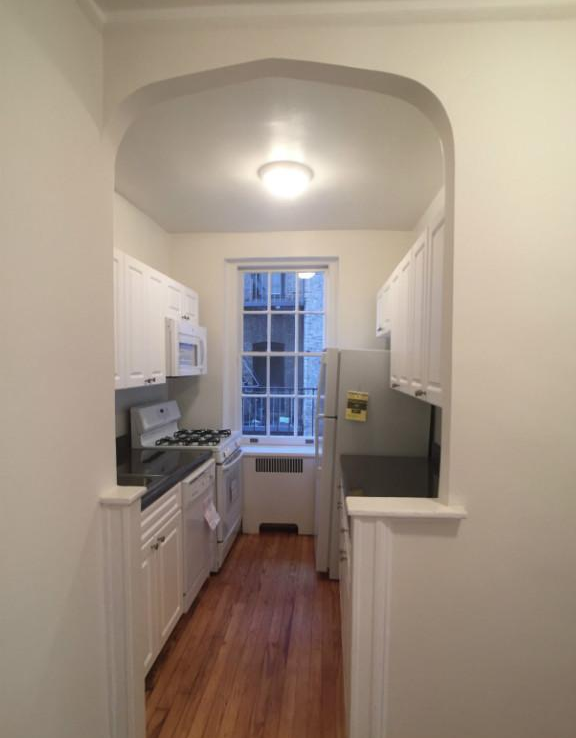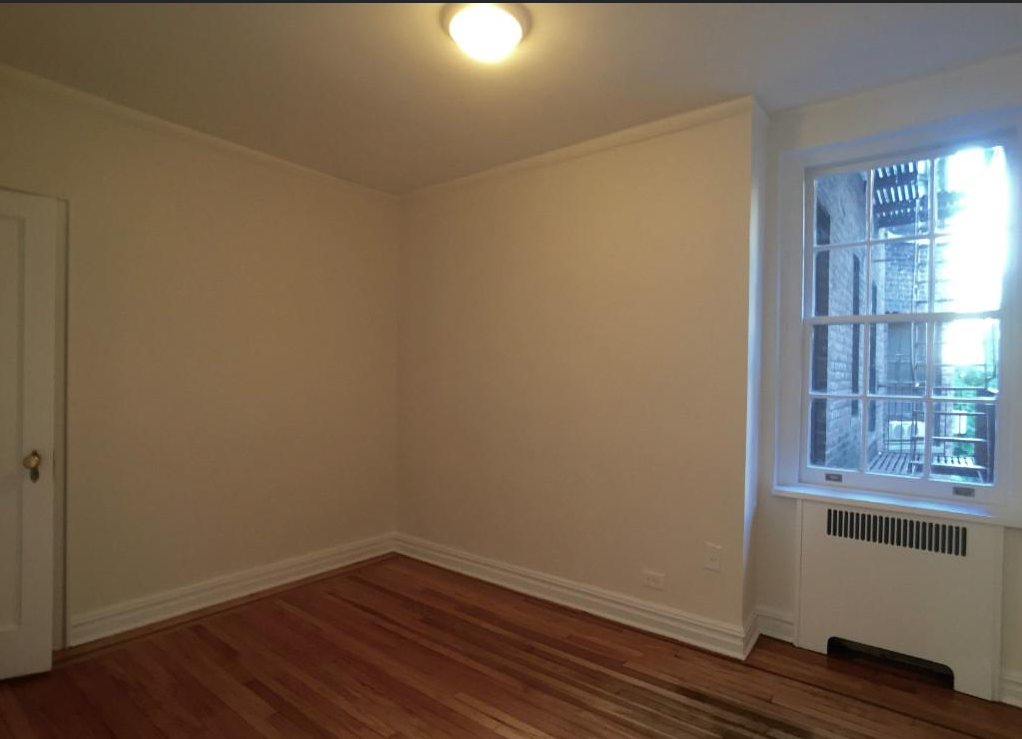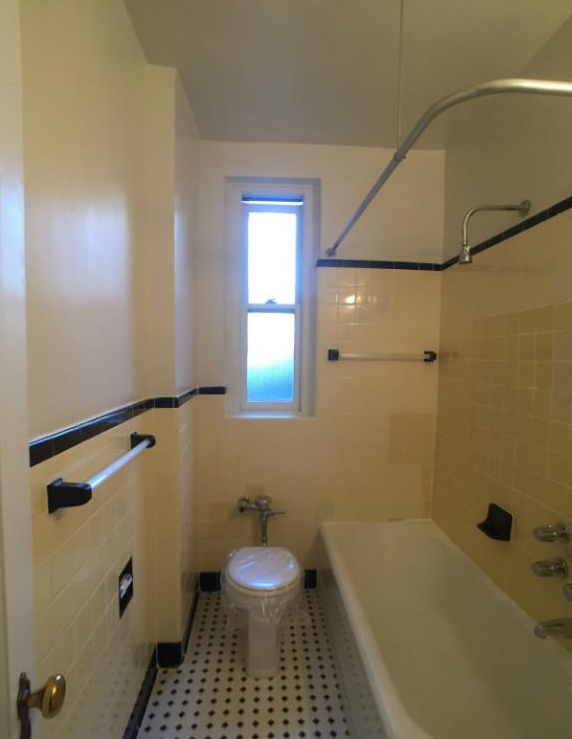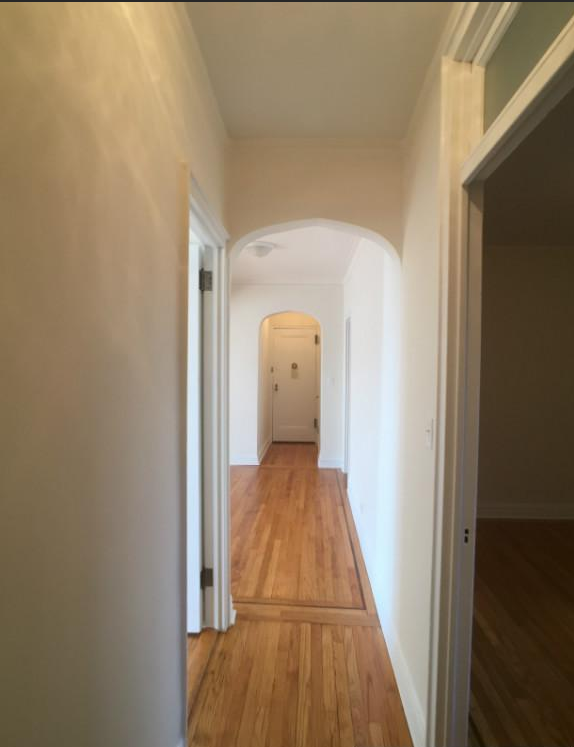 Pros and cons:
"This is a generously sized two-bedroom (the way they should be!), and it has nice details, like hardwood floors and casement windows. Having one bathroom is less than ideal, of course, and some people may scoff at the area, a borough that hasn't gotten 'trendy,' yet, though this actually is considered Manhattan despite being across the Harlem River." —Lucy
"A large apartment with historic details in a beautiful Art Deco building. It's about a two-minute walk to the subway, and a 34 to 40 minute commute to Midtown. However, the area is comparatively lacking in shopping, dining, and entertainment relative to more established neighborhoods of Brooklyn and Queens." —Constantine
"If you've ever been tempted to move way uptown, this would be one great place to start. The price is right, the renovation is nicely done and the rooms in this pre-war are old-school well-proportioned, which means lots of space, not to mention a "Mad Men"-era step-down living room. The only downsides: There's just one bath to share, which makes this two-bed a little less appealing for two pals, and you'll have to pay a sizeable broker's fee up front." —Lambeth
Who this apartment would be perfect for:
"A young family or couple who are looking to stay in the city but have a budget within which to stay. Extra points for someone who works in the Bronx or Westchester." —Lucy
"The second bedroom, being smaller, could be a home office. Or the apartment could be a good match for a family with a child. Or someone who is willing to trade nightlife for a larger apartment in a quieter neighborhood." —Constantine

"A doggie-owning couple priced out of Inwood who have been waiting to afford a tidy rental with appealing vintage elements like casement windows, restored hardwood floors and Art Deco tiling." —Lambeth
The verdict(s):
TAKE IT "Of course you'll want to do a commute dry run and check out the neighborhood, but this apartment is rather appealing." - Lucy
TAKE IT "It seems like a beautiful apartment in a tranquil neighborhood." - Constantine
TAKE IT "For the closets alone!" - Lambeth