It's no secret that Hamilton-mania has encouraged more New Yorkers to take their apartment searches to Upper Manhattan, or at least stop by to visit landmarks like the Morris Jumel Mansion, where Hamilton himself once resided (and where Lin-Manuel Miranda spent time writing the record-breaking musical.) But he's hardly the only historically significant New Yorker to make their home on the upper end of the island.
"Often I'm taken by a particular building, and then I find out later that someone influential used to live there," says Gerald Couzens, an agent with Bohemia Realty Group, a boutique brokerage specializing in sales and rentals north of 96th Street in neighborhoods like Morningside Heights, Harlem, Washington Heights and Inwood. "In the early days of New York, a lot of affluent people chose to build uptown because it's on a hill, and you could have spectacular views of the Hudson River and the East River. These were true estates at the time."
In addition to the well-known figures of the Harlem Renaissance like Duke Ellington, Zora Neale Hurston, and Billie Holiday—and 2016 notables like Miranda, comedian Leslie Jones, and author Junot Diaz—even more of New York's most notable residents lived uptown.
Below, agents from Bohemia Realty Group dish on five of the most bold-faced names to grace the city's uppermost neighborhoods: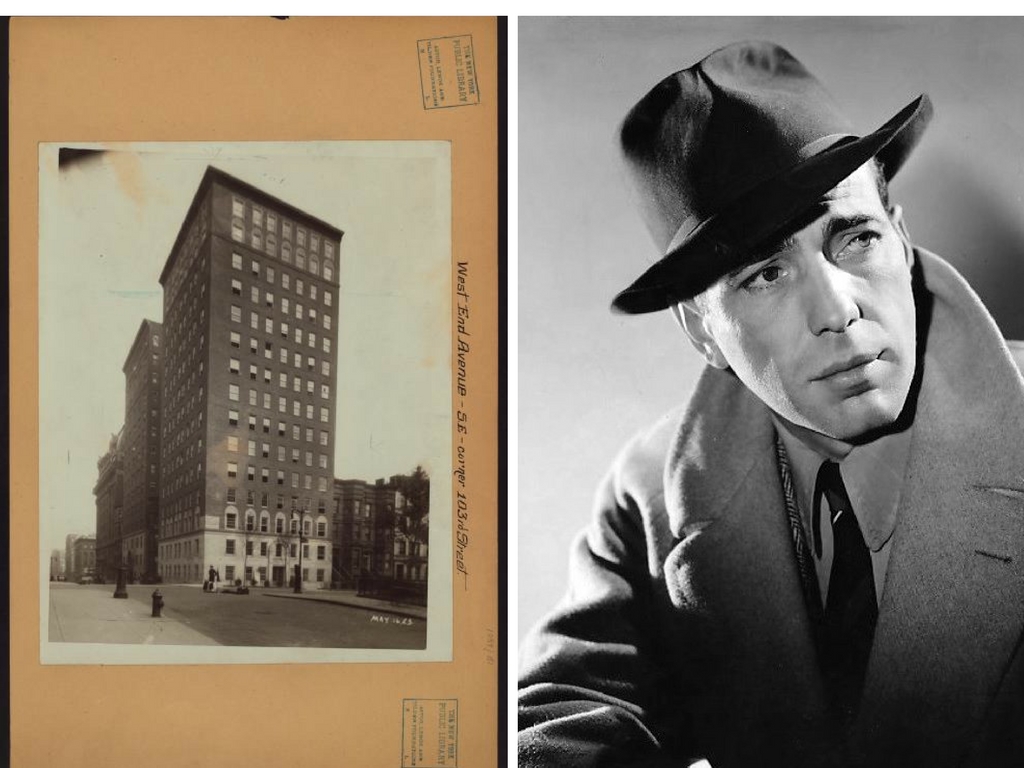 Image of 103rd and West End Avenue in 1923 courtesy of NYPL Digital Collections; Image of Humphrey Bogart courtesy of Wikicommons
Humphrey Bogart
Before he headed west to break big on the silver screen, Humphrey Bogart was a born and bred native of Manhattan Valley. "Humphrey Bogart lived at 245 West 103rd Street from the time he was born in 1899, up until the 1920s," says Bohemia Realty Group agent Agueda Ramirez. He even attended the prestigious Trinity School nearby.
"When he lived there, the building was a single family home—his father used the ground floor as a business, and the upper floors were where the family lived," Ramirez explains. Since then, the building has been acquired by NYCHA and divided into four single-family homes as housing for the elderly.
There's now a commemorative plaque on the building, and that stretch of 103rd Street has been renamed Humphrey Bogart Way.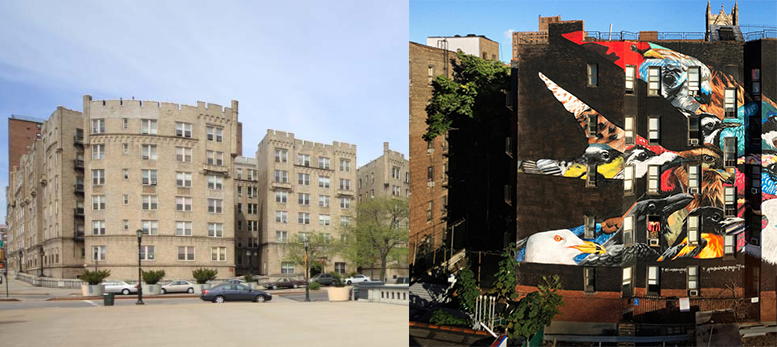 Images via New York City Landmarks Preservation Commission; The Audubon Mural Project
John James Audubon
Going even farther back in time—into an era where Upper Manhattan was largely made up of farmland and large estates—the area now known as Hamilton Heights was home to naturalist John James Audubon, founder of the eponymous Audubon Society. 
"In his later years, Audubon built an estate and moved uptown," Ramirez explains. "The estate used to be called Minnies Land, named after his wife." Long before the construction of the promenade on the west side, says Ramirez, "You could just walk straight down to the river, and be surrounded by nature." 
The home itself stood between 155th and 156th Street on Riverside Drive, but was torn down in the 1930s, and replaced with 765 Riverside Drive, a large, stately apartment building that still stands today. The area has since been designated as the Audubon Park Historic District, and for the past several years has been home to the Audubon Mural Project (pictured above, right), which collaborates with artists to create murals around the neighborhood depicting climate-threatened birds.
Images courtesy of Harlem Bespoke; WikiCommons
Harry Houdini
While the famous magician lived at multiple addresses uptown, the Houdini home most well-known to the public is located at 278 West 113th Street in Morningside Heights. "When Houdini was married, he lived with his wife Bess on 113th Street," says Ramirez. Houdini reportedly purchased the four-story home for $25,000 in 1904, and it's since become such a landmark that modern-day residents have complained of nuisance from tourists and fans. (You'd perhaps be better off paying homage at the Houdini Museum of New York on 33rd Street.)
After his death, his wife Bess became famous for holding séances in attempt to contact her husband in the beyond. But she also made a classic real estate right of passage, heading farther uptown in search of cheaper housing. "We're always telling people that heading farther north is more affordable, and it was true even then," says Ramirez. "After her husband passed away and she couldn't afford their lifestyle in Morningside Heights, Bess moved to Payson Avenue in Inwood. Especially during that time, up there, you could have an estate or a really nice home for less money."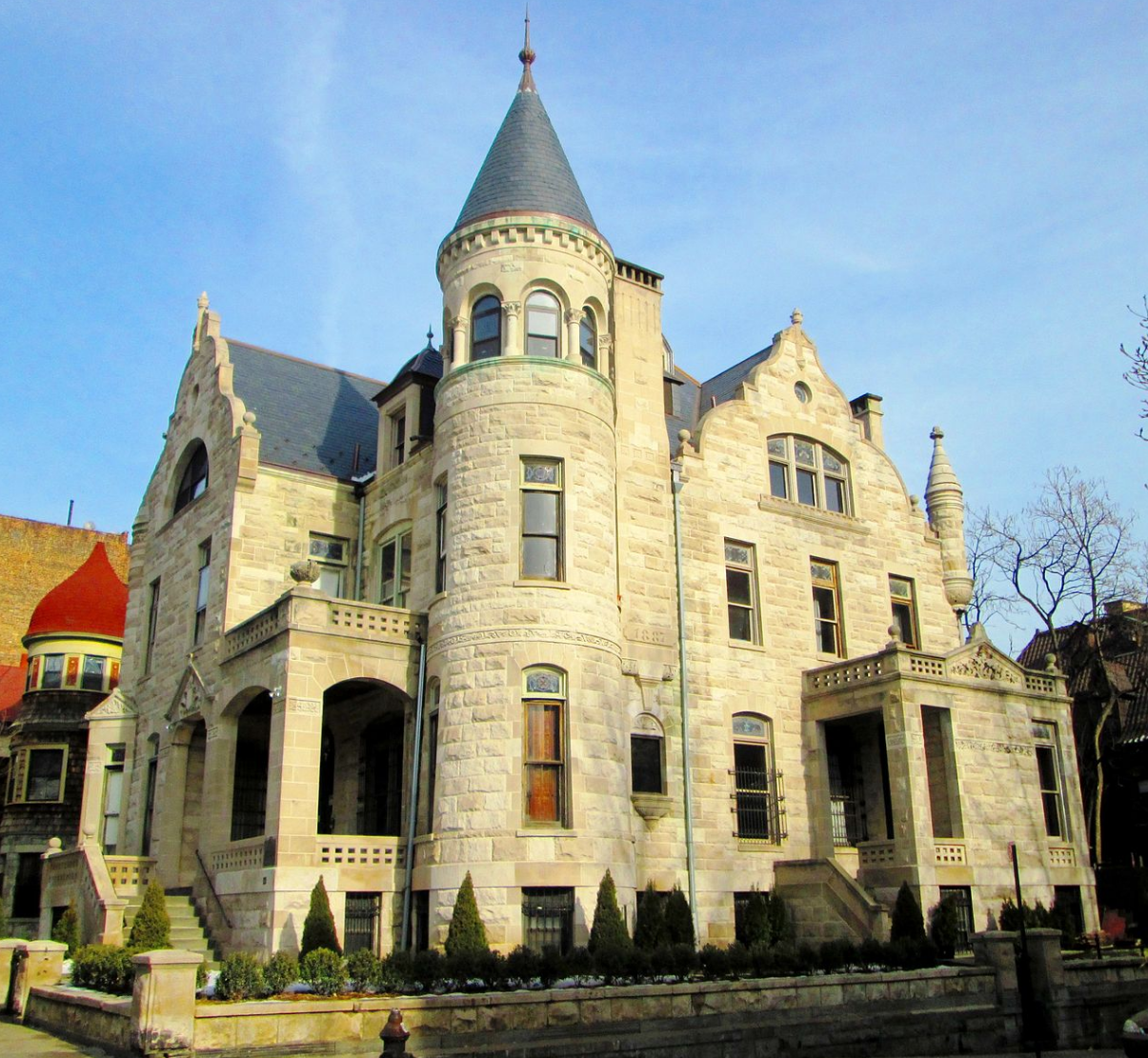 Photo credit: Wikicommons
James Bailey
It should come as no surprise that James Bailey—co-founder of the Barnum & Bailey Circus—lived in a home with a history as colorful as his career. His Sugar Hill mansion, which still stands today, sits at 150th and St. Nicholas, and has had wild ups and downs, including a time when it fell into disrepair and was purportedly overrun by wild dogs. (The home was sold to a new owner in 2009 and is undergoing an extensive restoration.)
When it was first built, the home was nearly as much of an attraction as the circuses Bailey conjured for New Yorkers. "He had money and liked to throw it around, and obviously spared no expense," says Couzens of the home, which took two years between 1886 and 1888 to reach completion. "And it's absolutely spectacular—a real testament to the American gilded age." There have also been reports over the years (unconfirmed, of course) that the home is haunted.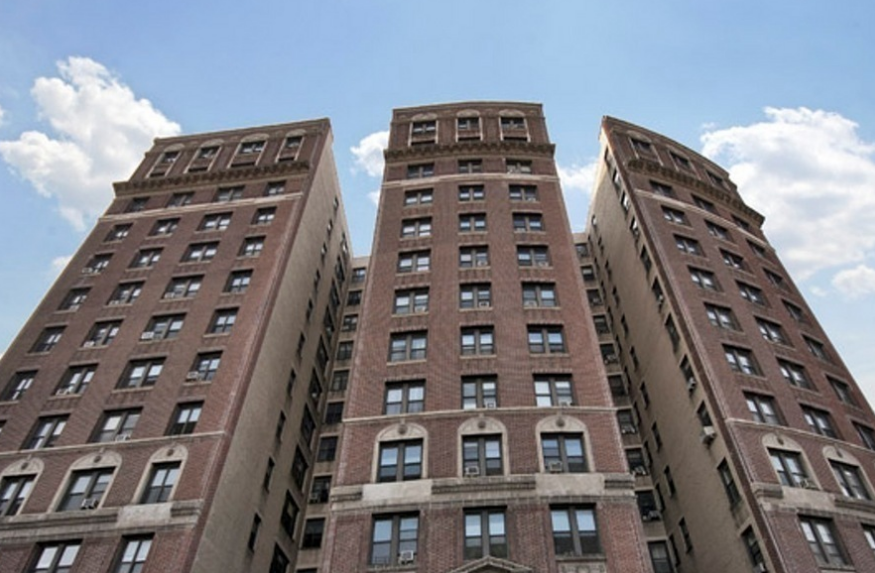 Thurgood Marshall
In the years when he was still a lawyer for the N.A.A.C.P. and not yet the Supreme Court justice he would later become, Thurgood Marshall lived in Sugar Hill at 409 Edgecombe Avenue. The building has a particularly fascinating (and quintessentially Harlem) backstory, having been built in 1917, and slowly transforming over the decades from an entirely white residence (Babe Ruth lived there as a child) to something of an enclave for African American luminaries.
"It has a stunningly beautiful facade, and was home to many, many famous black inhabitants," says Couzens, including Marshall, Aaron Douglas, William Stanley Braithwaite, and WEB DuBois.
After a period of decline mid-century the building was turned into an affordable, income-restricted HDFC co-op—one of many you'll find uptown—and in fact, a number of apartments in the building are currently on the market.
Bohemia Realty Group is a dynamic team of real estate professionals focusing on sales, rentals and new developments in Upper Manhattan. Over 90% of Bohemia's agents call uptown home, providing first-hand knowledge about life at the top of the island.  Start your search >>
Related:
Own a place in Upper Manhattan? It might be time to sell
5 reasons to hurry up and buy a place in Upper Manhattan