Would You Rather?
Neither a windowed bath nor windowed kitchen are guaranteed in NYC — but which would you prefer?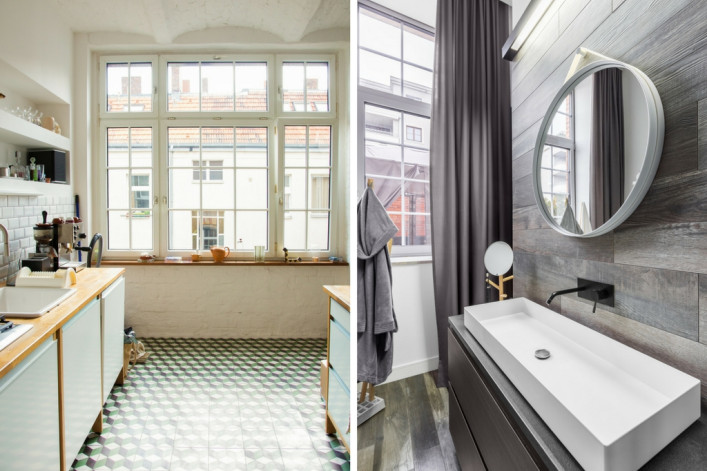 If you had to choose, would you pick an apartment with a windowed kitchen so you could stare at the skyline while chopping veggies, or a window in your bathroom to let the steam out as you shower?  (Both are rare enough in the city that brokers brag about them in listings.) Well, it turns out the answer is as unique as the five New Yorkers we spoke to this week:
Oven-ready Considering NYC fire alarms go off every time you even say the word oven, a window in the kitchen is pretty essential. If not for you, for your dog who is shivering under the couch because you decided you needed frozen flatbread from Trader Joe's instead of just ordering in pizza and it's burning!—Brooke, Upper West Side (pictured below)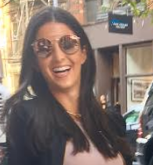 Odor eater I'd want a bathroom window. A smell in the kitchen might not kill you but guests could in the bathroom.—Janet, Maspeth, Queens
Is it about the view or the light? To be honest, I have a windowed bath and a windowed kitchen, but both look out onto brick walls. I almost never look out the bath window but appreciate the light that comes in.—Darcie, Gravesend, Brooklyn
Cook with garlic much? I cook a lot with garlic, kimchi and seafood and my kitchen window fan is on 24/7. My husband jokes that we're the smelliest neighbors on the block and, the bathroom? Thank Jesus for Poo-Purri!—Joanna, Astoria, Queens
Bathroom privacy matters most I'd rather have some lovely natural light while I'm cooking in the kitchen! If there's a window in the bathroom, it's not like you're going to get much light anyway because you're probably keeping the glass covered. If you can see out, people can definitely see in....and that's just not okay.—Hannah, Hell's Kitchen
Verdict: In the end, a kitchen window matters most!
Brick Underground articles occasionally include the expertise of, or information about, advertising partners when relevant to the story. We will never promote an advertiser's product without making the relationship clear to our readers.