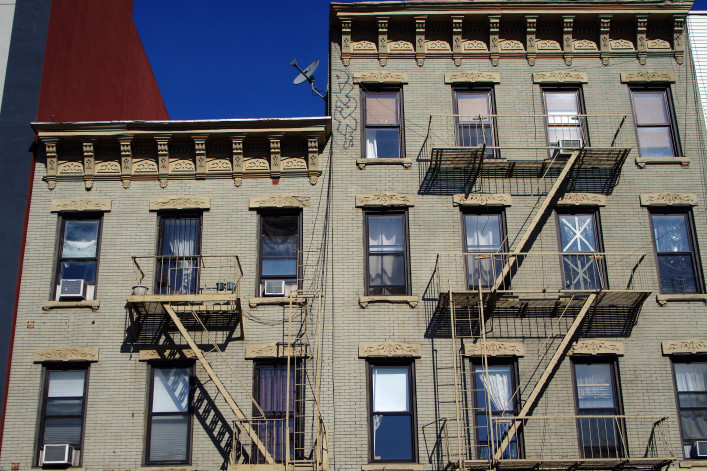 Dorm life has its frustrations, like sharing a tiny fridge and having to wear flip flops in the shower, as well as its rewards, like forming close and often lasting bonds with those who share your tiny space and collegiate circumstances. It makes sense, then, that many college grads new to NYC would want the kind of built-in support system dorms can offer to help them navigate life in the big city.
Today, there are a handful of companies hoping to capitalize on this niche. WeLive, for instance, recently developed a property on 110 Wall Street that offers studios through three-bedrooms in an environment that fosters socializing, with common areas, a shared kitchen, arcade, and yoga studio, as well as an app that allows residents to connect with one another. Renters can opt for a month-to-month lease for flexibility, and there's a housekeeping team on hand (though certainly not many dorms offer cleaning service).
The start-up Common runs several "co-living" locations in Brooklyn, where residents get furnished bedrooms, common areas, and the guidance of a "house leader." The New Yorker dropped in on residents of one such place and found them in the midst of a book club meeting. One resident explained his decision to live in a Common house by saying, ""New York is the loneliest city in the world."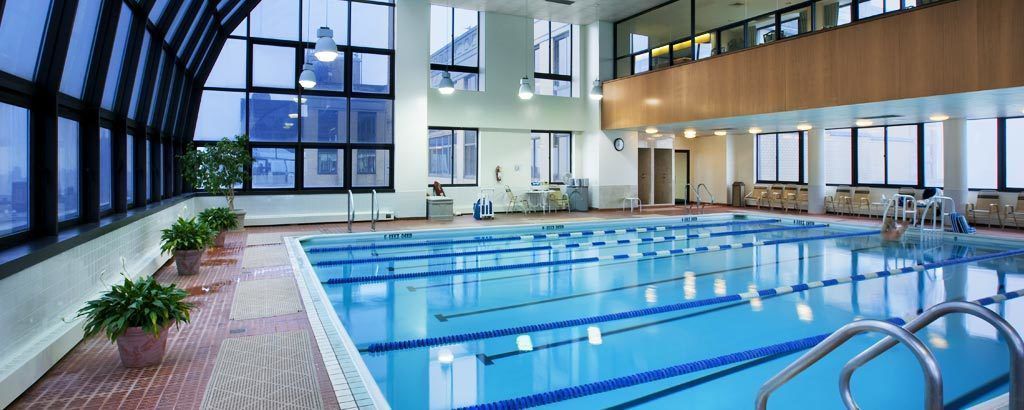 Dorm-style living offering a respite from that loneliness is nothing new: Several NYC apartment buildings have, over the years, become de facto dormitories thanks to droves of renters fresh out of college flooding in. Perhaps the classic example is Yorkville's Normandie Court (known for years as Dormandie Court)—four huge towers that take up an entire city block on 95th Street between Second and Third avenues. Since as early as the 1980s, young college alums have been drawn to the property by its amenities—including 24-hour doorman service, a gym, and a pool—as well as the presence of so many of their peers.
Back in 2007, reporter Jason Starr wrote for the New York Times about his experience living there as a married father, recounting his concerns about the building's reputation as "the home of wild graduates living an extended college existence." His essay mostly confirms this rep, with Starr describing Normandie's notably fratty atmosphere—he's invited to a kegger in an apartment with furniture that looks culled from IKEA and other people's discards—and lamenting the building's lack of soundproofing.
Ten years later, though, Normandie Court may have aged out of its former moniker. One commenter on Yelp notes, "Don't believe the Dormandie name—this is a totally different building now. The people are generally nice and quiet, lots of families and young professionals." This, perhaps, is due to steeper rents: Recently, a one-bedroom was going for over $3,000 per month, which seems out of reach for many college grads.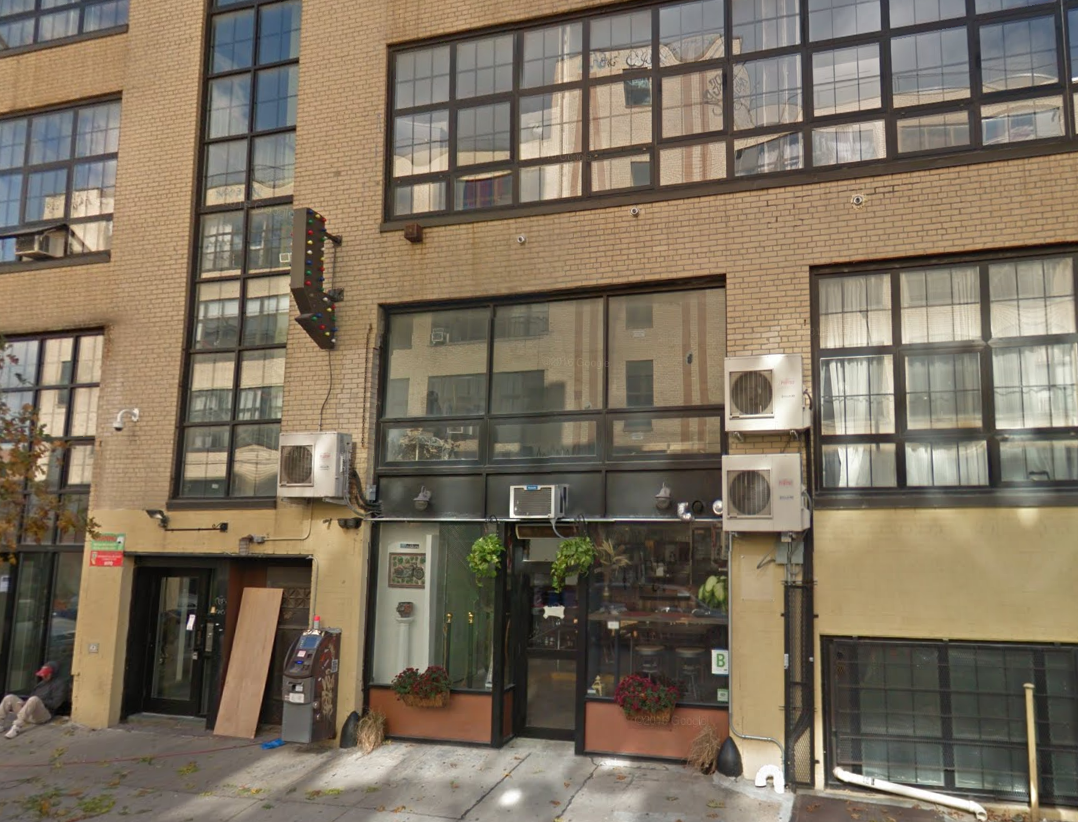 And anyway, Brooklyn seems to be exerting a stronger pull on post-college types than Manhattan these days. (Take Columbia University's so-called "dorm room chef, who's now a graduate living in a Navy Yard townhouse.) Bushwick's McKibbin Lofts, for instance, became so notorious for its young population and its parties (as well as for being raided by the FBI) that it eventually garnered that highest of honors, its own Wikipedia page.
Dave Colon lived there for two years, and recalls living in a windowless bedroom—residents created discrete rooms themselves within the open lofts—that got brutally hot in the summer. But the cheap rent, high ceilings, and rooftop parties balanced that out. 
In his second year in the dorm-like environment, however, things took a turn for the infuriating: "One guy spent the entirety of our second lease trying to get the perfect house beat, which meant repetitively playing what we think he was working on, over and over again. It was ear-splitting," Colon says. "One time, I hooked our stereo up to my laptop playing 'Party Hard' by Andrew WK and left the apartment for hours because I was so angry."
After he decamped, Colon says, the mood in the building appeared to shift as rents rose. He and three friends had been paying $3,000 per month total to live there, and by the time he moved, rentals were going for $1,000 more than that. A StreetEasy search reveals that today, a four-bedroom can still be found for under $4,000, but the rooms and the kitchen look pretty miniscule. (Perhaps all the more reminiscent of university housing?)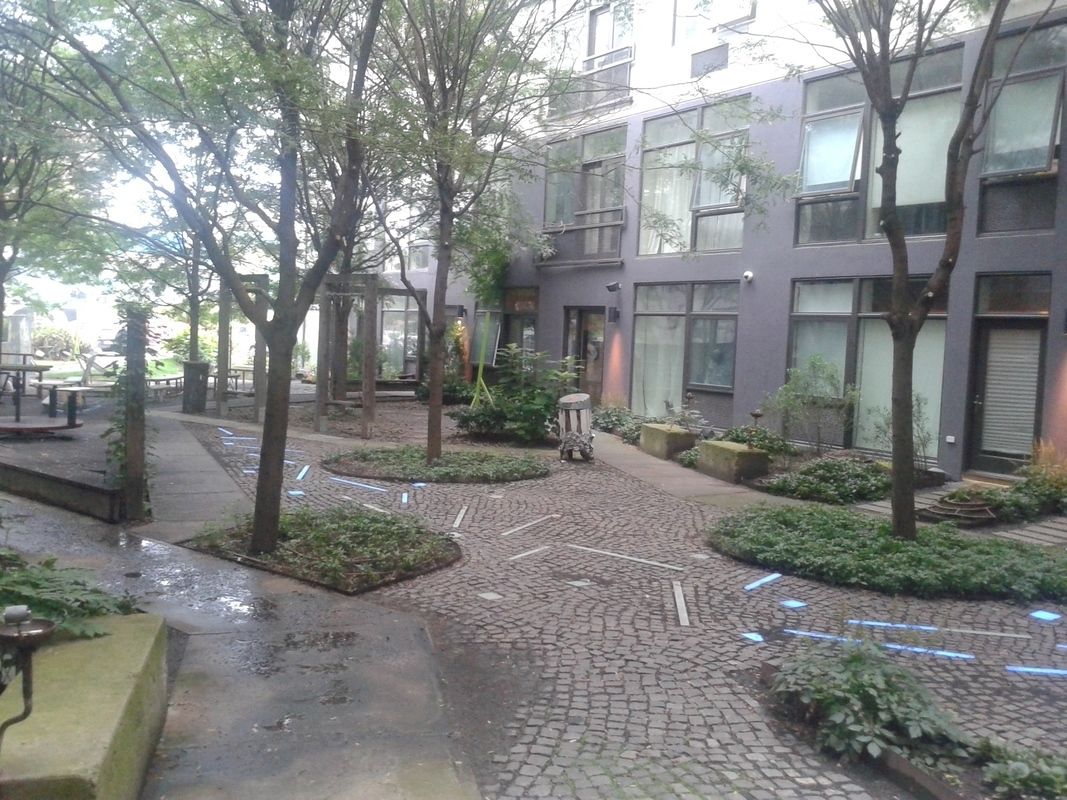 For the less DIY-inclined college grad, another Bushwick building, CastleBraid, specifically markets to young and creative social butterflies; its website reads, "You may finally be free to inhabit the role you've always known was yours to play," text that wouldn't be out of place in a college brochure. 
Like Normandie Court, the property offers the kind of shared spaces and amenities that encourage socializing, like multiple outdoor spaces, a media room, and a library. Other perks, according to Brooklyn Daily, include a private Facebook group, where residents make plans and arrange purchases from the "wine guy," a neighbor who delivers wine to other tenants. 
Sounds pretty sweet, but not necessarily friendly to college grad budgets: Its cheapest listing currently posted is a two-bedroom for $3,000 per month. And CastleBraid's pricey-ness has stoked the ire of neighbors in the past: The Village Voice reported in 2013 that Occupy Bushwick activists were protesting the building's lack of affordable housing. 
Of living in a dorm-like apartment building, Colon says that for him, it was a one-time thing, the right move for a certain time in his life. "I'd never go back [to somewhere like McKibbin]," he says. "I don't need too many creature comforts, but a window?" 
He adds that beyond structural issues, the noisiness of his fellow tenants did become abrasive. "You can't call 311 because you don't know where the noise is coming from. I would lay awake at night wondering when the girls on the ukulele would stop playing the Christmas song by the Alvin and the Chipmunks," he says. "But to be fair, you're going to be making a lot of noise, too. It went both ways. It was definitely a point in my life when I didn't care."
Brick Underground articles occasionally include the expertise of, or information about, advertising partners when relevant to the story. We will never promote an advertiser's product without making the relationship clear to our readers.