As the city ramps up preventative measures to stop the spread of the Zika virus, several sections of the outer boroughs are being sprayed with pesticides this week, as DNAinfo first reported.
According to the Department of Health website, spraying is taking place in several (mostly non-residential) sections of Queens, Staten Island, and the Bronx, starting yesterday and continuing through tomorrow. You can see the full spraying schedule here, and look at the maps below to see if your area will be affected: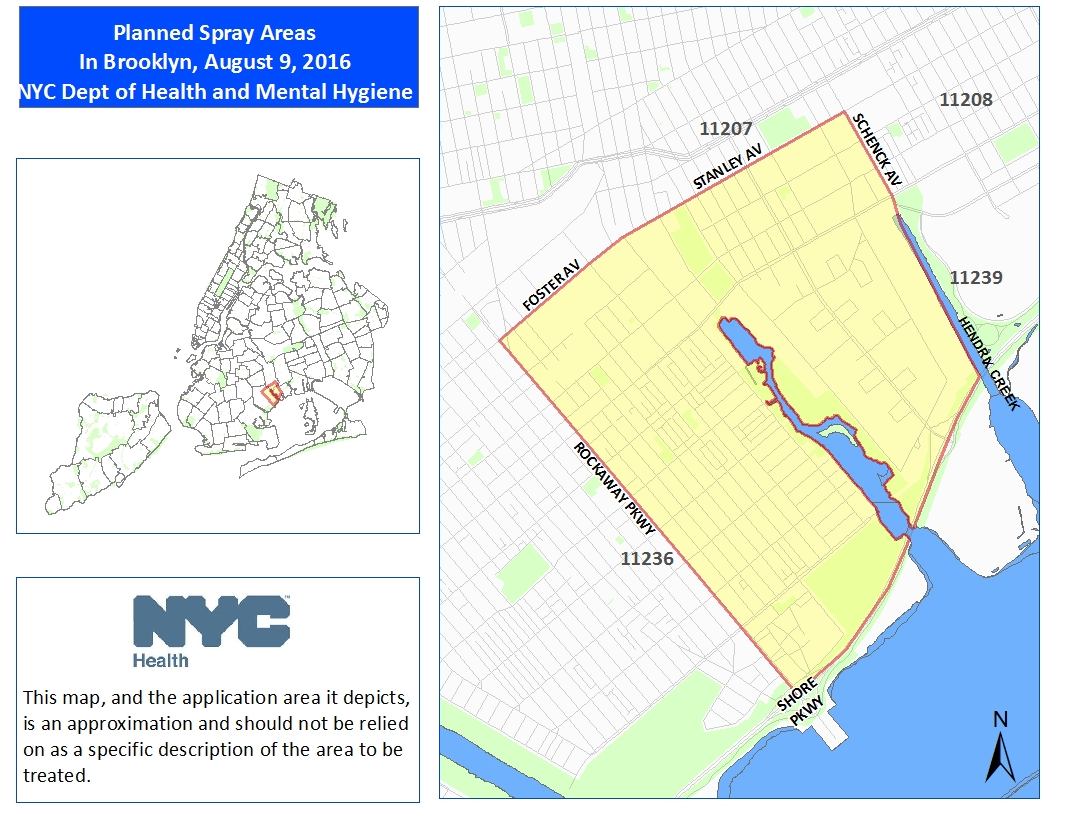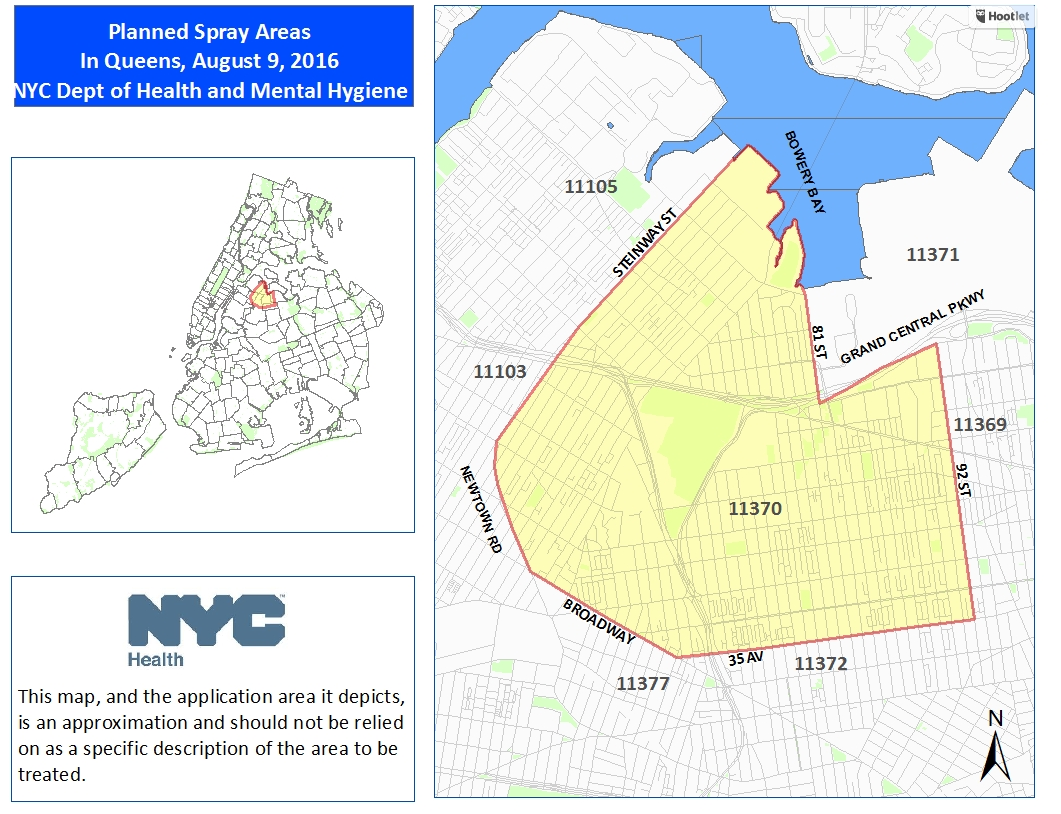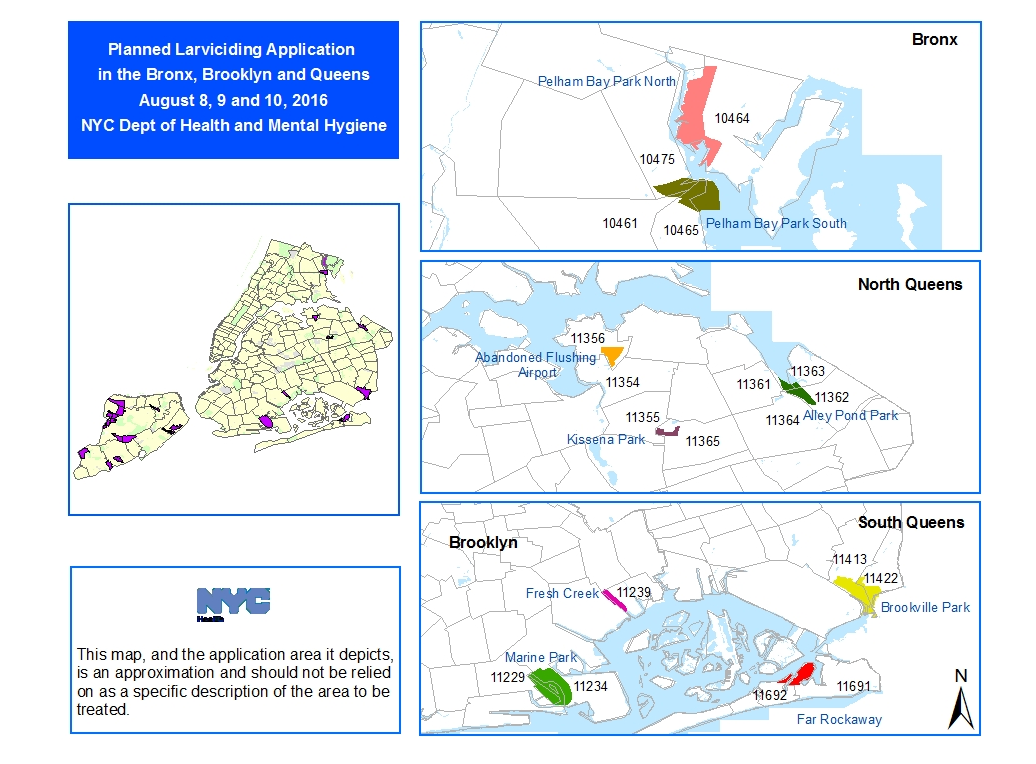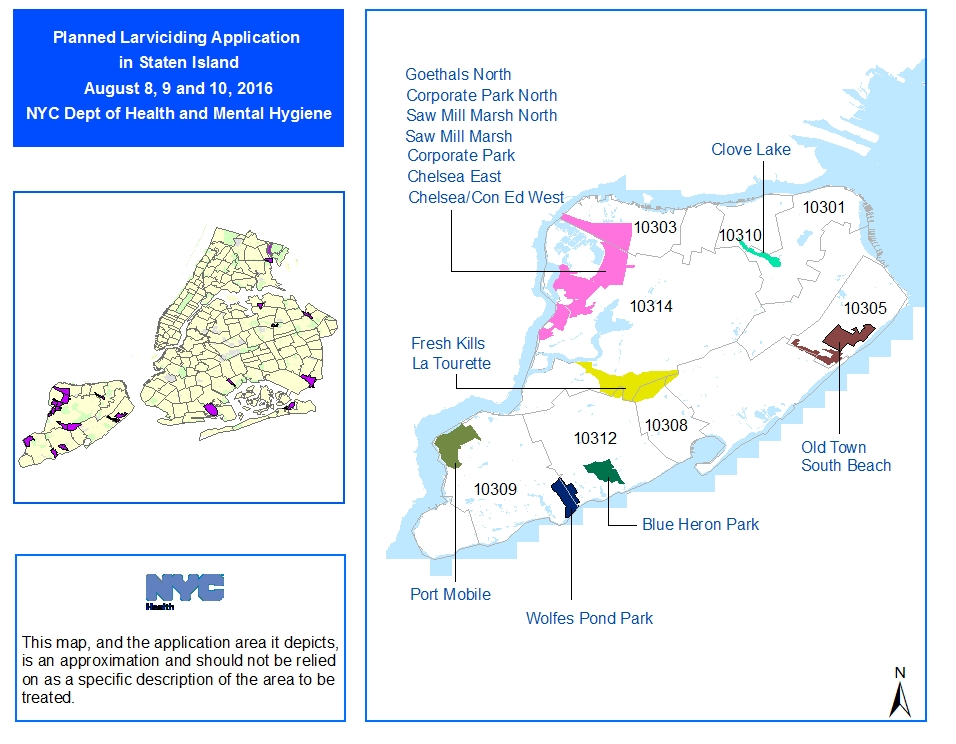 While there's some controversy over the safety of the pesticides used in this routine spraying (there's even a group called Stop West Nile Spraying Now), extermination experts have previously told us that the levels of pesticide used in this type of spraying are relatively low, and that it disspitates within a few minutes.
Still, as a precaution, the city recommends that residents with respiratory conditions stay inside during and 30 minutes after spraying; air condtioners remain on with the vents closed; pets be kept inside; and outdoor furniture, equipment, and laundry brought inside during spraying. Also, be sure to wash any skin or clothes exposed to pesticides with soap or water.
The spraying is part of a larger city effort to combat Zika, which includes placing larvicide tablets in the subway system.