Take Five
With its stately homes and green spaces, Victorian Flatbush has attracted everyone from silent movie stars to current Hollywood A-listers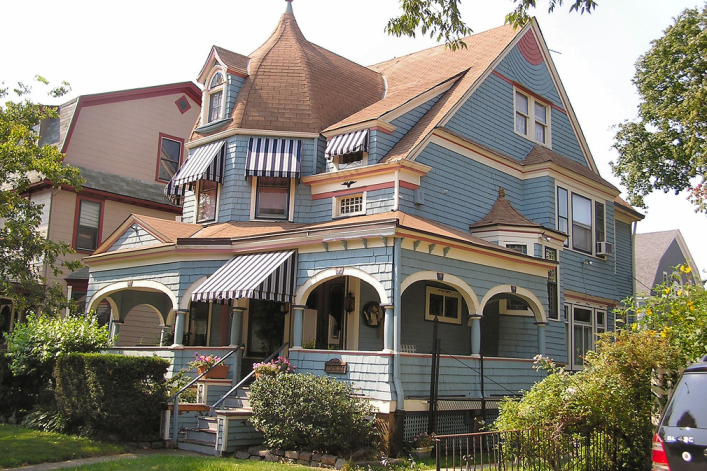 You've likely heard of the Ditmas Park neighborhood in Brooklyn: beautiful, mansion-sized standalone homes with yards; quiet, picture-perfect streets; unique restaurants; a diverse population. Or maybe you've read about it in the bestselling novel Modern Lovers by Brooklyn author Emma Straub, which was set in the leafy nabe.
But Ditmas Park is just one neighborhood in a larger collection of neighborhoods. Victorian Flatbush, in fact, comprises 11 different neighborhoods. They are: Prospect Park South, Ditmas Park, Ditmas Park West, Beverley Square East, Beverley Square West, Caton Park, Fiske Terrace, Midwood Park, West Midwood, South Midwood and Albemarle and Kenmore Terraces.
"Most realtors call all of Victorian Flatbush Ditmas Park," explains official Brooklyn borough historian Ron Schweiger. "It is a misnomer. Don't tell a homeowner in Prospect Park South that he lives in Ditmas Park."
Victorian Flatbush is teeming with history. Here's a sampling of its rich past:
1. The neighborhoods are home to (probably) the largest collection of freestanding Victorian dwellings in the United States.
The 11 turn-of-the-century communities in Victorian Flatbush cover an area that is approximately 100 square blocks, says Schweiger. "They comprise approximately 2,000 to 2,500 Victorian, Queen Anne, Tudor, Greek Revival, Colonial Revival, Japanese Cottage, etc. style homes," he says. "Probably, [it's] the largest collection of this type of architecture anywhere in the United States, in one area."
One of the neighborhoods, Prospect Park South, was designated a historic district by the New York City Landmarks Preservation Committee in 1979. According to documents from the Flatbush Development Corporation, an economic development and community organization that was founded in 1975 by area residents, approximately half of the structures in Victorian Flatbush are protected by the city.
2. The Beverley Road and Cortelyou stations on the Q line are the closest together in the entire subway system.
The two stops are just one block apart, and it was wealthy residents of Victorian Flatbush who ensured that both stops exist.
P.S. 139, at 330 Rugby Road, opened in 1903 and area children had to cross over train tracks to get to the school, Schweiger says. The city told the railroad developers they had to move the tracks. An elevated train was proposed, but new homeowners, who paid $6,500 to $11,000 for their homes—a hefty sum back then—protested. "[They] complained to the railroad that they didn't want an elevated railroad literally in their back yards," he says.
One resident, Louis Pounds, approached one of the engineers, Charles Potts, who also lived in the neighborhood. Potts proposed placing the tracks in an open trench 18-feet below street level. The tracks remain in the trench today, from Prospect Park to Avenue H.
The railroad next proposed eliminating the Beverley Road station since it was so close to Cortelyou, but again, residents protested. They didn't want to walk the extra distance, Schweiger said. Both stations remained open. In 1913, Pounds was elected Brooklyn's borough president.
3. The area's Flatbush Dutch Reformed Church is one of the oldest religious structures in Brooklyn.
While the church was built in 1793, services began at the site in 1654, according to historical documents from the Flatbush Development Corporation. The church was one of three mandated by then-governor Peter Stuyvesant.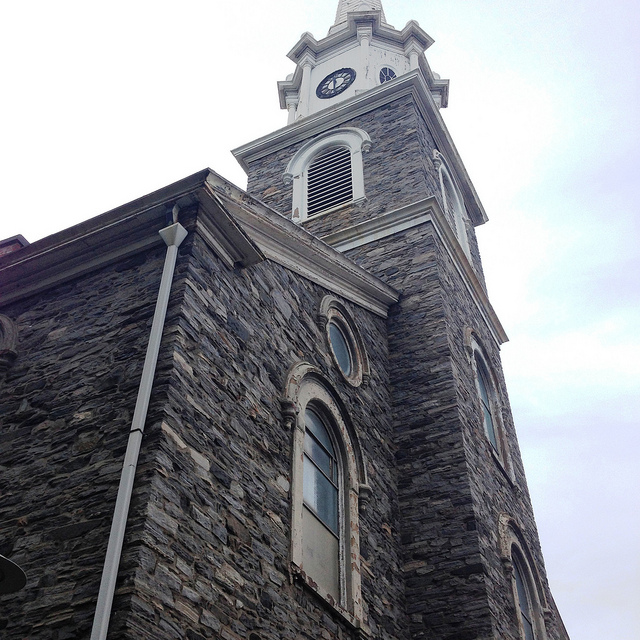 The church design features elements of the Georgian style common in early America, from the white octagonal spire and stone belfry to the arched windows. The Tiffany stained-glass windows were added in 1889.
The church (pictured above) is a New York City landmark and is listed on the National Register of Historic Places. It is still open today.
4. The area has always been home to celebrities.
When news broke that Michelle Williams had bought a property considered the crown jewel home in Ditmas Park (it's actually located in Prospect Park South at 1440 Albemarle Road), residents and fans of the actress marveled at the purchase. But Williams (pictured below) is only the latest celebrity to settle in Victorian Flatbush.
Silent film stars Douglas Fairbanks, Mary Pickford, and Fatty Arbuckle lived in an apartment building (Fairbanks had the penthouse) on the corner of Ocean Avenue and Albemarle Road, Schweiger says. The Vitagraph movie studios had opened in 1907 at East 14th Street near Avenue M and in 1910, the studio built the apartment building for both their stars and executives.
When Pickford became a bigger star, the studio built her a home at 1320 Ditmas Avenue by Rugby Road, explains Schweiger, but she never lived there. Vitagraph sold the studio to Warner Brothers and moved out to Hollywood. Pickford and Fairbanks were later married.
Charlie Ebbets, the first owner of the Brooklyn Dodgers baseball team, also lived in Victorian Flatbush.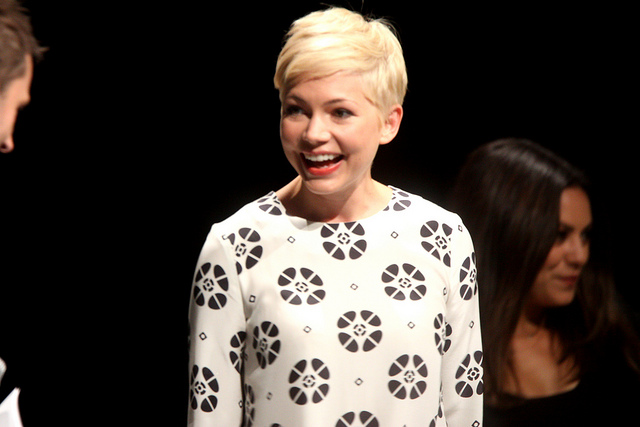 Gage Skidmore/Flickr
5. The neighborhood was planned so residents would have light and space—a rural meets urban landscape.
Advertised as the "realm of light and air," neighborhoods in Victorian Flatbush were built starting in the late 1900s and early 20th century. With the introduction of the Brooklyn, Flatbush, and Coney Island Railroad (now the Brighton Beach subway line) in 1878, it was possible to commute to downtown Brooklyn or even Manhattan daily, sparking development south of Prospect Park.
Prospect Park South, which was one of the first neighborhoods to be developed, was designed specifically with trees planted on the property lines and not on the street. Every 20 feet or so there was a tree, meant to create a spacious feel, says Robin Redmond, executive director of the Flatbush Development Corporation. 
One of the developers, Dean Alvord, called Prospect Park South "a garden within the city," says Redmond. "He purposely chose not to do rowhouses. He wanted to ensure an aesthetic of landscaping … trees planted far back. Plus bigger houses."
According to listings on StreetEasy, homes in
Prospect Park South
are the most expensive in Victorian Flatbush. All standalone homes currently for sale are priced over $2 million. Apartments can be had for less: A three-bedroom apartment is listed at $525,000. 
For renters, prices in Victorian Flatbush fluctuate depending on how close to the train the apartment is and if the building is new, renovated or prewar. One-bedroom rentals range in cost from about $1,600 to $3,000 while three-bedroom apartments range from $1,900 to $4,475, according to listings on StreetEasy.
Brick Underground articles occasionally include the expertise of, or information about, advertising partners when relevant to the story. We will never promote an advertiser's product without making the relationship clear to our readers.