Review
Test driving Gjemeni's couch in a box: Four clicks and a flip later, you could be chilling too
When L. moved from Astoria into an apartment in Long Island City (hello, Amazon HQ2) with two roommates, he brought some furniture, but what he really needed was a couch to sit on—what's the point of having roommates if you don't have a comfortable place to hang out and watch Marvel's Daredevil on Netflix?
So when L. was offered a chance to test out a couch in a box from Gjemeni, he was pretty excited. He had heard about a bed in a box from brands like Casper, and now Amazon, and was intrigued. Getting furniture delivered in New York City can be a nightmare—would this be easier? The company says that set up requires no tools, you just click four times and flip it over. So Brick Underground asked L. to put it to the test.
L. choose a couch in grey fabric—the direct-to-consumer furniture start-up also offers a chair and an ottoman. All furniture comes in black, red, white and mocha leather in addition to grey fabric. It is made of layered memory foam and bonded leather on a metal frame. There are four built-in USB ports and two 110-volt sockets, plus a 120-day risk-free trial.
The couch is $999, and the company offering 18 percent off and free shipping during its Black Friday/Cyber Monday sale.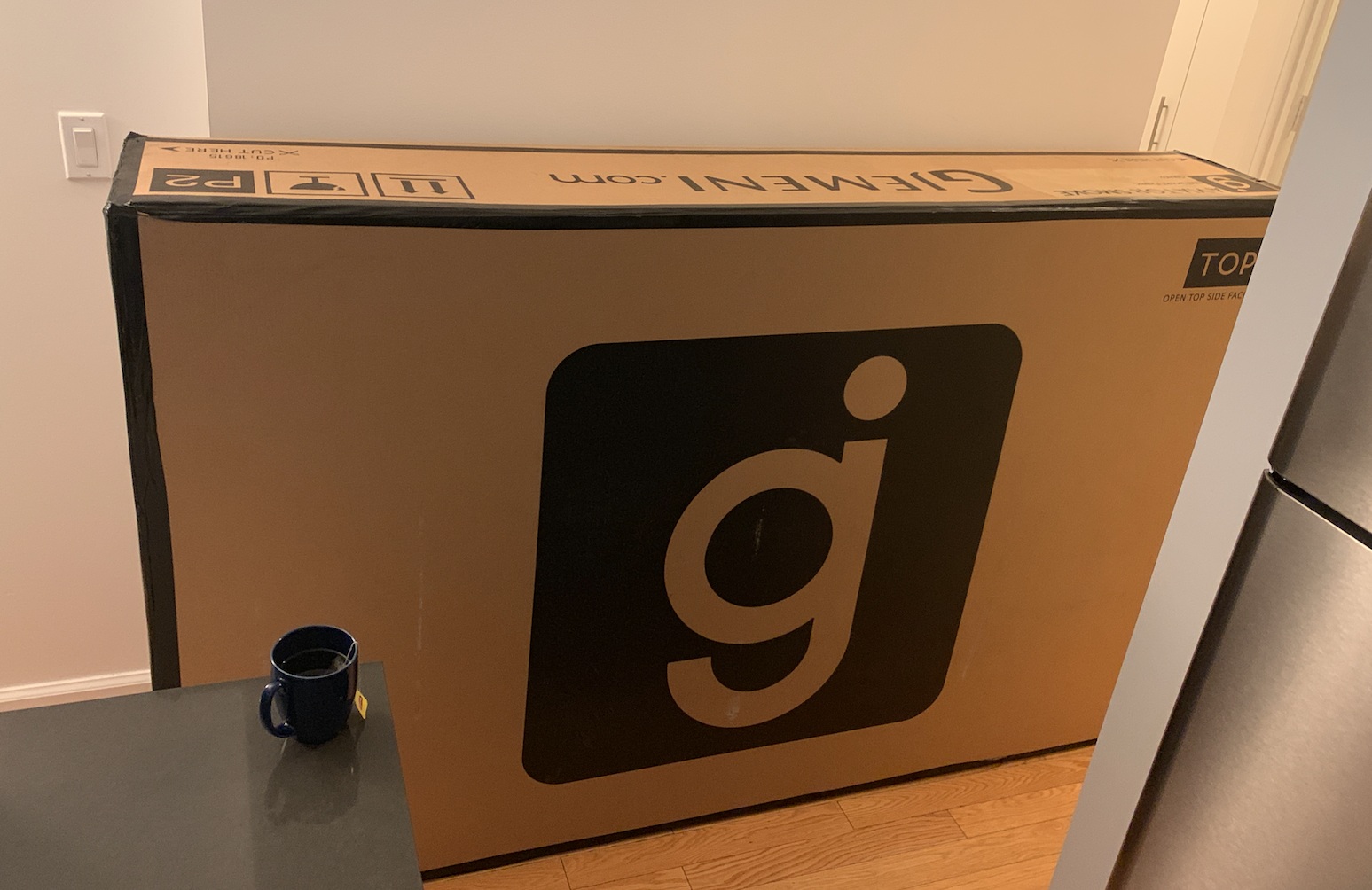 Make space for the delivery
L. wasn't home when the couch was being delivered, and the staff in his building said they could not hold the couch in the package room because the box was so big (81 inches long). So L. gave the delivery people permission to enter his apartment and the couch waiting near his kitchen when he returned from work.
"The box was much larger than expected, although I knew that I would need two people to move it, based on the website specs," L. says. "My roommate and I slid the box into my room, and easily ripped the tape off along the borders of the box as per the instructions. It was as easy as opening up an iPhone box."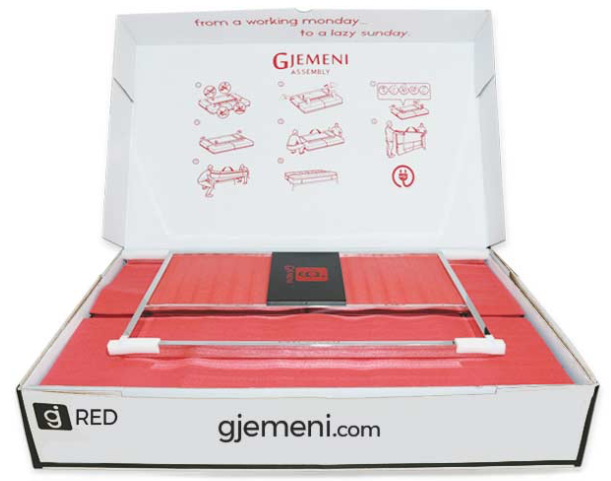 L says that he was then able to take over solo. The packaging inside was very organized, and all it took to assemble was four clicks and a flip, exactly as advertised, he says. There were even little thumb protectors to prevent injury when clicking in the legs (one super-simple click each).
Once all four legs were in, L.'s roommate assisted with flipping the couch over. "The couch is not significantly heavy, and if I had the proper leverage, I could have flipped it alone," L. says.
Testing it out
The couch can be transformed into a bunch of positions—the arms flip up, or you can make it completely flat, for example. For two people, it's most comfortable when you have both backs slightly reclined with each arm/head rest raised. For one person, it's most comfortable with one backrest slightly reclined and the other backrest completely flat, with both armrests slightly raised, L says.
"It's so comfortable that I have fallen asleep on it a bunch of times. The couch is also extremely comfortable for two to lay down intimately, and the many different possible positions makes the couch very fun for couples," he says. 
The USB ports let L. charge his Apple Watch and iPhone easily. "Using the side plug for my vacuum cleaner means I can clean the entire room without catching the cord on anything," he says.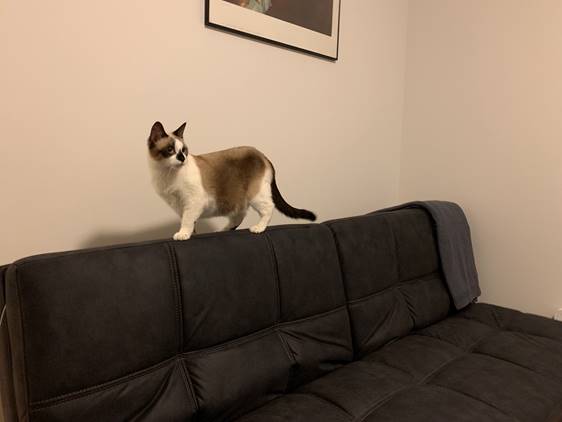 "My cat, Delila, also loves the couch. She often sleeps on it when I'm not home, and even sleeps on it sometimes during the night when I am home. Even though the fabric isn't leather, her fur comes off with ease. I haven't spilled anything on yet, so can't comment on whether it is easy to clean," L says.
Brick Underground articles occasionally include the expertise of, or information about, advertising partners when relevant to the story. We will never promote an advertiser's product without making the relationship clear to our readers.