Due Diligence
City Council candidate Jabari Brisport on growing up in Prospect Heights, his favorite place in NYC, and what city wildlife to avoid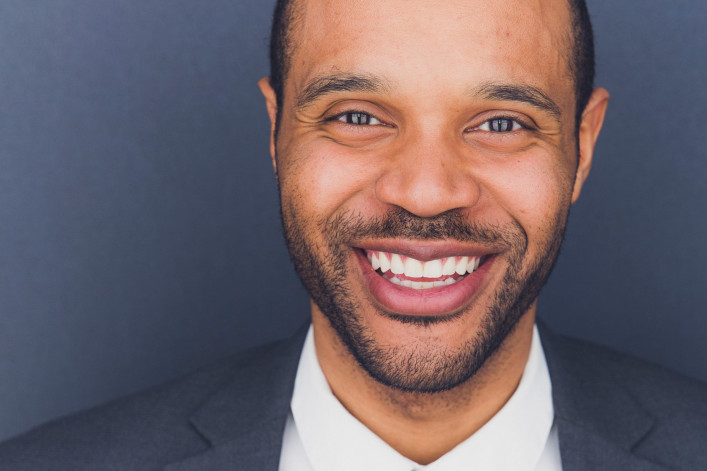 Jabari Brisport has a busy few months ahead of him: The third generation New Yorker is running for City Council on the Green Party ticket in Brooklyn's District 35, which includes the neighborhoods of Fort Greene, Clinton Hill, Prospect Heights, and parts of Bed-Stuy and Crown Heights. Brisport has a backrground in political theater, having co-founded the anti-gentrification performance group The Glass Theater Company, penned a play about income inequality, and performed with a political comedy troupe called Political Subversities.
Brisport's campaign represents a continuation of his passion for progressive causes, with a platform that prioritizes affordable housing, police reform, and economic justice. In the lead-up to the November 7th election, he's counting on these issues to resonate with fellow Brooklynites--and to unseat incumbent Laurie Cumbo.
We caught up with the candidate to find out what it was like to grow up in Prospect Heights, what's changed, and what he thinks is still great about NYC. 
1. What neighborhood do you live in? 
Prospect Heights.
2. Is this your dream neighborhood or is there someplace else in NYC you'd prefer to settle in?
I love it here.
3. Do you own or rent? 
Own with my family.
4. How'd you find it? 
We've had this house since the 1950s. 
5. What's the one thing you love the most about it?
The neighborhood is so peaceful.
6. If there's one thing you could change about your home, what would it be? 
We definitely need to upgrade the heating system.
7. In three words, describe the first apartment you've ever lived in. 
Slanted, rushed, and sticky.
8. Do you dream of old New York or prefer the current version?
Of course I dream of old New York—it's my childhood. Playing on Brooklyn streets in the summer, cracking open the fire hydrants, going to the corner store (that's Brooklynite for "bodega") for quarter waters and Now-and-Laters. That's never coming back.
9. Tell us about the favorite apartment you've ever had.
A lovely apartment in Connecticut when I was at grad school. My roommates told me that it was haunted when I moved in, but that the ghost was a nice ghost. I appreciated that.
10. And the worst? 
Definitely my first apartment in Harlem. We gave the down payment while it was still under construction, so the landlord had no incentive to do a good job. Slanted floors, crooked fixtures, etc.
11. Name one NYC service you couldn't live without.
The subway. 
12. What's your favorite spot in the city?
It's a three-way tie: The Brooklyn Public Library, Union Square, and the Hudson Piers near Midtown.
13. Which would you rather: Brooklyn brownstone or a penthouse in a shiny, new condo?
Brownstone, but I'm biased, because I grew up in one.
14. If you could live elsewhere, where would it be? 
San Francisco.
15. Any advice for a recent New York transplant?
Don't feed the rats. Don't feed the pigeons. The squirrels are cool.
Brick Underground articles occasionally include the expertise of, or information about, advertising partners when relevant to the story. We will never promote an advertiser's product without making the relationship clear to our readers.