Due Diligence
Author Steven Gaines on dingy downtown lofts, renting out to porn filmmakers to make ends meet, and why living in NYC is an "honor"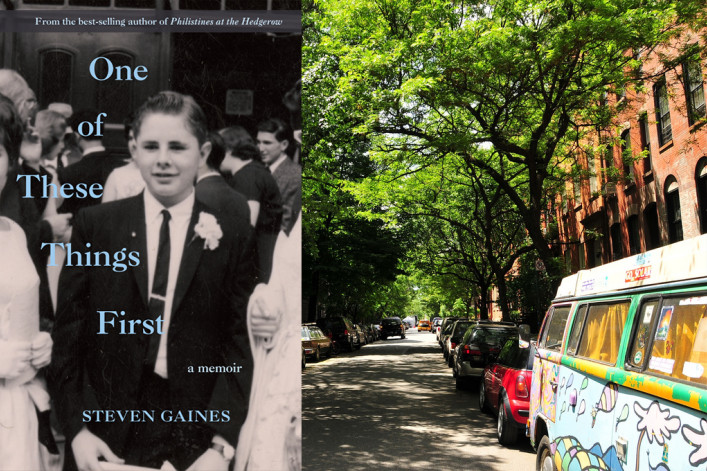 These days, writer Steven Gaines is a dedicated resident of East Hampton, so much so that he even co-founded the Hamptons International Film Festival. But Gaines is a New Yorker at heart, having been born and raised in Brooklyn, and spent years in ratty downtown lofts, along with a dreamy Greenwich Village duplex.
Ahead of the release of his new memoir, One of These Things First, we caught up with Gaines about an apartment he found by picking up a hitchhiker, why living in New York City is a "privilege," and the importance of rolling with the punches in this rapidly-changing metropolis:
1. What neighborhood do you live in?
In reality I live in East Hampton, but in my heart I still live on West 11th Street in Manhattan, where I spent nearly 20 years.
2. Is this your dream neighborhood or is there someplace else in NYC you'd prefer to settle in?
I still love Greenwich Village most of all. When I first moved there it was forlorn and forgotten, newly discovered by gays who replaced the ageing bohemians. 
3. Do you own or rent?
First I was a sublet, then I rented with an option to buy from the owner. I finally bought the house in 1976 for $62,000. It was a mess, falling apart.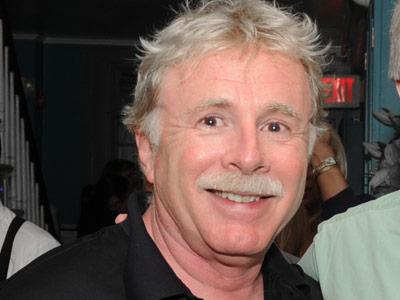 4. How'd you find it?
I picked up a young woman hitchhiking on Seventh Avenue. It was very unusual for anyone to hitchhike in Manhattan, but I recognized her from NYU. She said that she and her boyfriend were trying to sublet their apartment, so I drove her home and looked at the place. It was filthy, linoleum on the floor, the walls were peeling, the basement had rats. I saw the potential and I grabbed it.
5. What's the one thing you love most about it?
To live in a duplex in a townhouse was a great delight! I especially loved being in the heart of the Village, and I was always in love with Manhattan. I still am. It's an extraordinary place to live, and an honor.
6. If there's one thing you could change about your apartment, what would it be?
The neighbors.
7. In three words, describe the first apartment you've ever lived in.
The very first apartment—a loft off Houston Street—was: dark, dank, ratty.
8. Do you prefer old NYC or this NYC?
I prefer any New York City. The point is, the city is always changing, and you have to change with it.
9. Tell us about your favorite apartment you've ever had.
On West 11th Street, I slept in the rear bedroom lower floor, half-underground, and my office was up front. I could hear people talking on the street and watched their legs go by.
10. And the worst?
An unfinished loft after NYU. It was huge! It went from Greene Street all the way to West Broadway. There was no way to heat it, or get rid of the rats. We rented part of the space to porn filmmakers to pay the rent. 
11. Name one NYC service you couldn't live without.
Subways! Real New Yorkers enjoy the subways. Go figure.
12. What's your favorite spot in the city?
Central Park. So gorgeous. The story of how it was built is fascinating. If you don't know how they created it, you should read one of the many books about it.
13. Which would you rather: Brooklyn brownstone or a penthouse in a shiny, new condo?
I want to live high up, overlooking the city and the rivers, and have all the amenities of a shiny condo. Brownstones take a lot of care, energy, and money.
14. If you could live elsewhere, where would it be?
Laguna Beach, California.
15. Any advice for a recent New York transplant?
Enjoy! Discover. Seek out every nook and cranny. It's a blessing and a privilege to live in New York, no matter where.
Brick Underground articles occasionally include the expertise of, or information about, advertising partners when relevant to the story. We will never promote an advertiser's product without making the relationship clear to our readers.