Door to Door
A doorman stands watch in his old neighborhood (and much prefers West Siders to East Siders)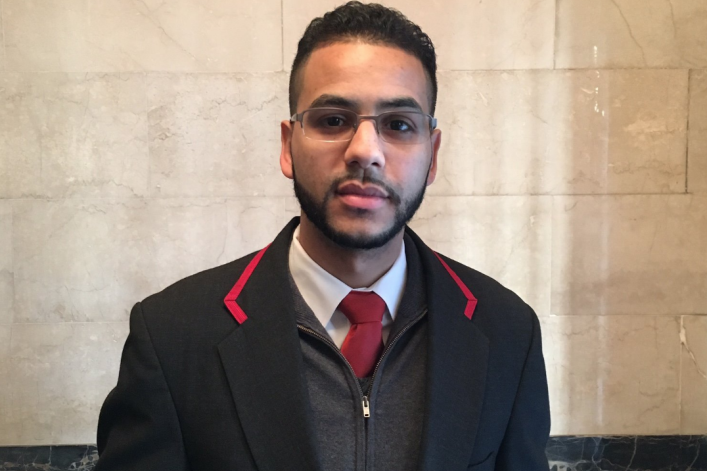 Doormen—and increasingly, doorwomen—are arguably the most iconic personalities in New York City real estate, often playing a role that's midway between building security and therapist. They see us at our best and worst (and most shopping-addicted and takeout-dependent), as we venture out on our first dates and first days of school and work (and, too, the last), and are the first people we see when we get home and begin to finally shed the armor we don everyday to do battle out there in this big, brash city. 
In our ongoing series, columnist Gabriel Falcon, who's been chronicling his meetups with doormen on Facebook, introduces us to the men and women who are the gatekeepers of many of the city's rental buildings and co-ops. 
Today's doorman: Jorge
Building: 760 West End Avenue
Age: 28
Years: 5
Shift: Day
From: Manhattan Valley
Home: The Bronx
The building:
It's not as sweet as the $24 deal to buy Manhattan Island, but 760 West End Avenue wasn't so bad a bargain. In 1953, this 77-unit, 15-story building was sold for a mere $620,000 (all cash)–penthouse included! A two-bedroom on the market now is being offered at just under $1.3 million. Time machine anyone?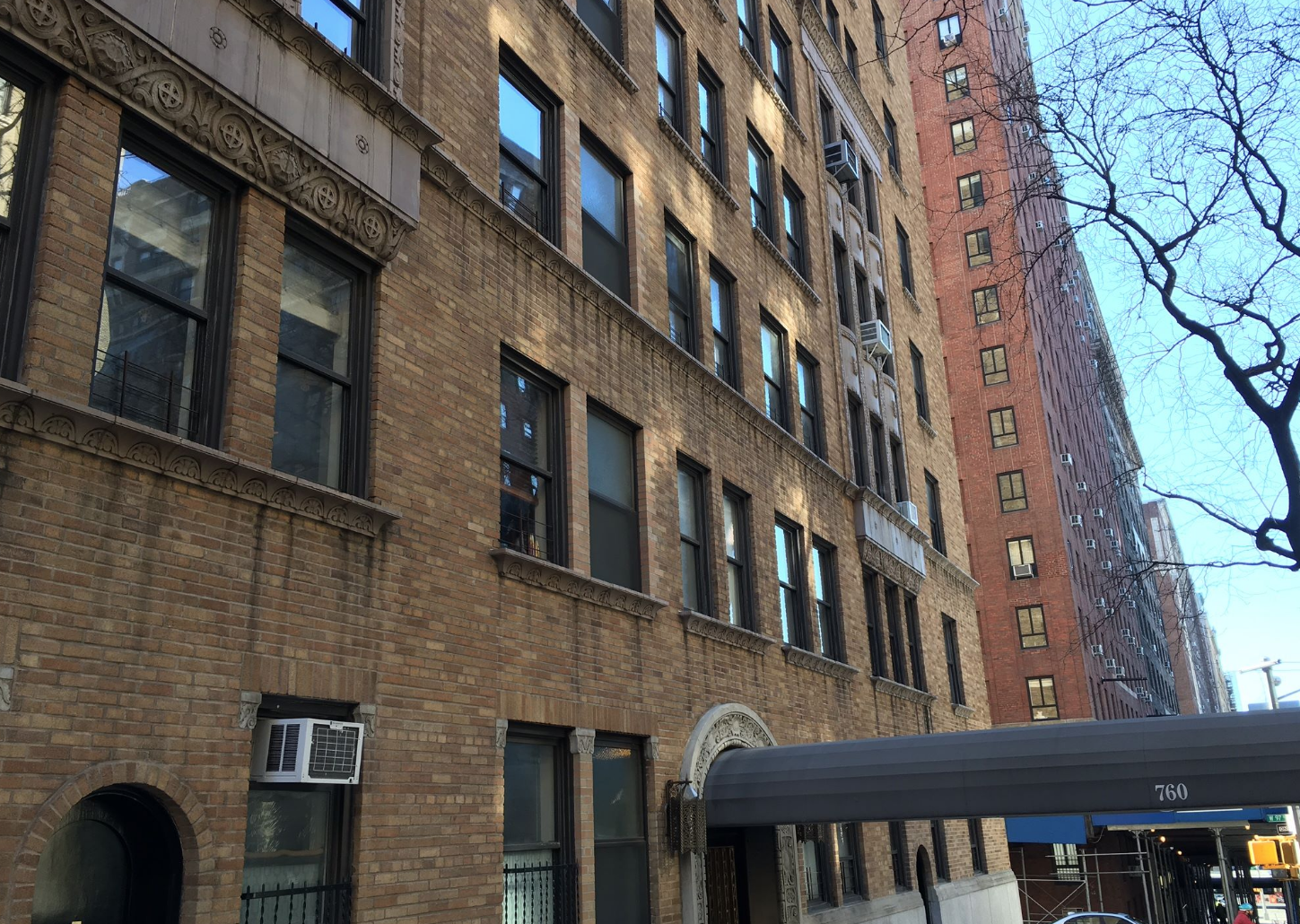 Before the doorman years:
"I used to work at Carmine's in midtown, as a host. I only lasted there for a little while."
On getting sidetracked:
"I don't know if it was a dream job, but I wanted to be a cop. I can't because I injured my leg."
East vs. West:
The West Side is a lot friendlier. Huge difference between them. There, you had to stand at the door, wear hats, gloves, have your shoes shined, be clean cut, couldn't talk. [People were] strict. This is better."
The perks of doorman-ing:
"The people are really nice – and it's much better here than the East Side. People are more polite."
The essentials of the job:
"A lot of patience, and you need to be multi-tasking. And to be a people person. I'm a people person."
Silence is golden:
"We know a lot about the tenants. They tell you something and our lips are sealed. It's almost the same as security. You know the time they walk the dog, they come home, a lot."
Off-hours life:
"When I'm not here, I'm with the kids. I have a two-year-old and an eight-month-old. [Note: This interview happened in March.] A lot of sleepless nights."
Raised right:
"I grew up on West 108th and Amsterdam. It was rough. And It was hard to stay out of trouble because all my friends were up to no good. Some of my friends are dead. It was no good. Luckily, I took the right path. I got the right start, did the right thing from my mom and dad and from seeing my friends, I said I wasn't going to go that way."
Brick Underground articles occasionally include the expertise of, or information about, advertising partners when relevant to the story. We will never promote an advertiser's product without making the relationship clear to our readers.