Doormen—and increasingly, doorwomen—are arguably the most iconic personalities in New York City real estate, often playing a role that's midway between building security and therapist. They see us at our best and worst (and most shopping-addicted and takeout-dependent), as we venture out on our first dates and first days of school and work (and, too, the last), and are the first people we see when we get home and begin to finally shed the armor we don everyday to do battle out there in this big, brash city. 
In our ongoing series, columnist Gabriel Falcon, who's been chronicling his meetups with doormen on Facebook, introduces us to the men and women who are the gatekeepers of many of the city's rental buildings and co-ops. 
Today's doorman: Steven
Building: 645 West End Avenue
Age: 24
Shift: Day
Years: 1
Born: The Bronx
Home: Midtown
Passion: Movies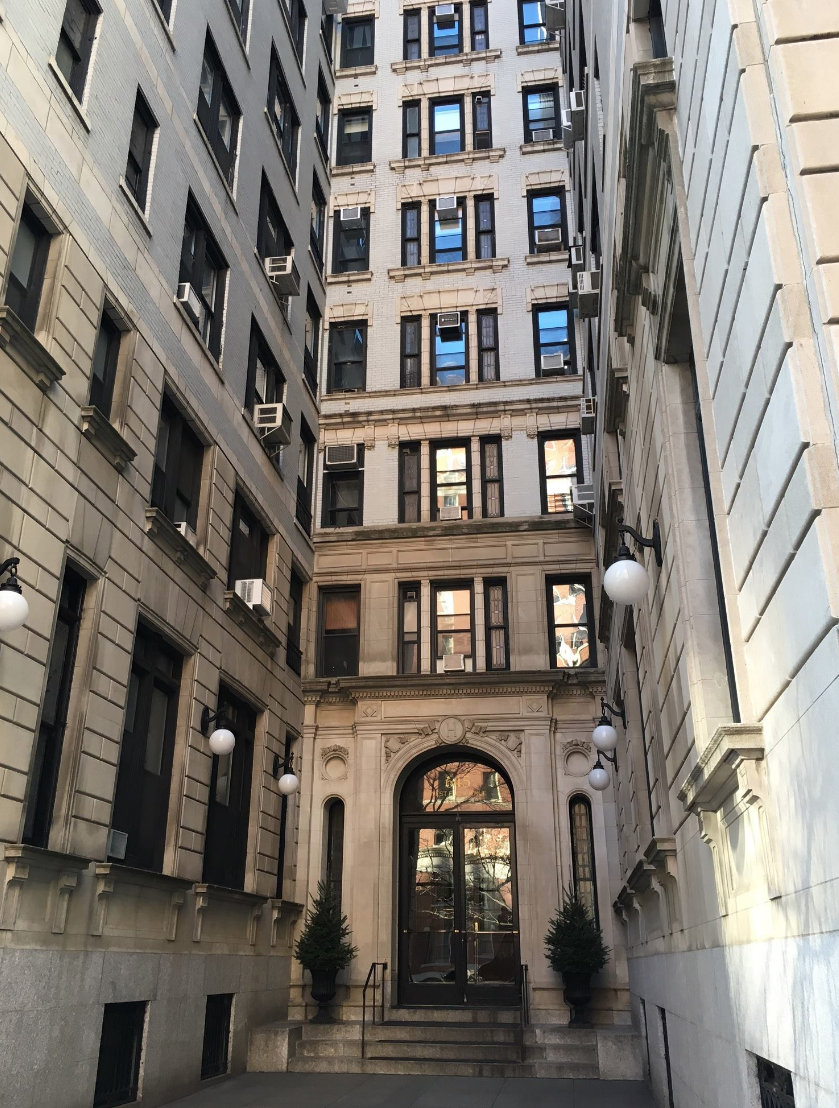 The residence:
Take a stroll through the Upper West Side and Morningside Heights and you'll pass many a building designed by Gaetan Ajello; the neighborhoods were his workshop. Ajello was the architect of dozens of buildings in the area with 645 West End Avenue arguably his crowning achievement. Built in 1913, 645 is grand and glorious, with an entrance that lets you know this is something special.
The job:
"It's not crazy difficult. It's not like working in a warehouse. You get to talk to a lot of different people. You do have to be polite and pay attention, and recognize someone's needs."
You have to accentuate the positive:
"Bad attitudes go longer than you think. Better to be happy. Helpful."
Inspiring work:
"At first I was thinking I better eat—what's in your brain can't pay the bills. But here, it's good, you expose yourself to a lot of creative people with a lot of great things to say. Some are musicians, some are writers, some are artists, they have insight into the business and being creative and getting to the next level."
On his off-hours:
"I read when I can, dabble with writing, and help people who want to write and produce and do anything creative."
Playing critic:
"I like the darker side of comedies. I would say as suspense goes, Fargo is my favorite film. It doesn't waste any time and I appreciate that.
The big picture:
"I went to school, studied film. I was always interested in producing. I don't think I have the patience to be a writer."
On switching coasts:
"I like how it works here (in New York) than in Los Angeles. I have friends and people who have mentored me, they are in L.A. so you never know. I like New York but who knows, that may change Maybe, I'll move when I get a little more bitter (laughs) … can't live without humor."
Future plans:
"I want to be in a writers' room of some kind, maybe just somewhere where creative people are together. I want to see what that room is like."