Live
Diary of an extreme commuter: Here's what it's really like to commute from the Rockaways to Manhattan every day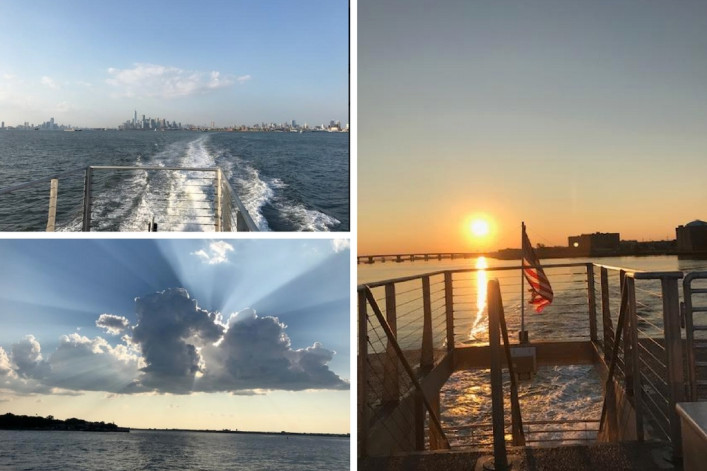 Samira Samii attended high school in the Rockaways, but she never thought she'd return to the seaside neighborhood to live. Then circumstances—and a love of all things surf and sand—propelled her back there this month. At the time she signed the lease on her rental in Rockaway Park, she knew that her commute to her job on the Upper West Side would be long, but nothing could prepare her for what that meant in practice. The route she settled on involves taking a shuttle bus to a ferry, then walking to the subway, and making one last transfer before arriving at her work. Read on for Samira's walkthrough of the gorgeous but extreme trip.
Living in Rockaway is a little bit like coming back home. See, I heard about the apartment I'm renting—it's the upstairs apartment in a two-family house—through my high school friend who has lived here all of her life. It's a block and a half from the ocean. I'm a little bit of a sun worshipper and love the ocean, so I knew I'd love it here.
Then there's my commute. My office is on the Upper West Side, just four blocks from my old apartment, so I knew it would take time to get there from where I live now. But I didn't think it would take close to two hours to get to work. If I worked downtown, I'd be there in an hour door-to-door, and be taking most of the ride by boat. Still, it felt as though it was worth a major commute because I'd have the chance to live near my best friend from high school, and when I saw how close the apartment was to the ocean, I was sold.
Anatomy of a Rockaway commute
Even though I could walk to the ferry in about 15 minutes, I get on the 7:02 a.m. (free) shuttle, which stops all over Rockaway, at the end of my block. I ride the shuttle for five minutes to catch the 7:15 a.m. ferry. The ferry, which takes about an hour, drops me at Pier 11, which is located at the South Street end of Wall Street. From there, I walk five blocks to the 2 or 3 train. I then take that express train to 42nd Street, and switch to the 1 train to 66th Street. That's how I get to nearly two hours: The ferry takes an hour and the subway takes another hour, though sometimes I can make it in 45 minutes.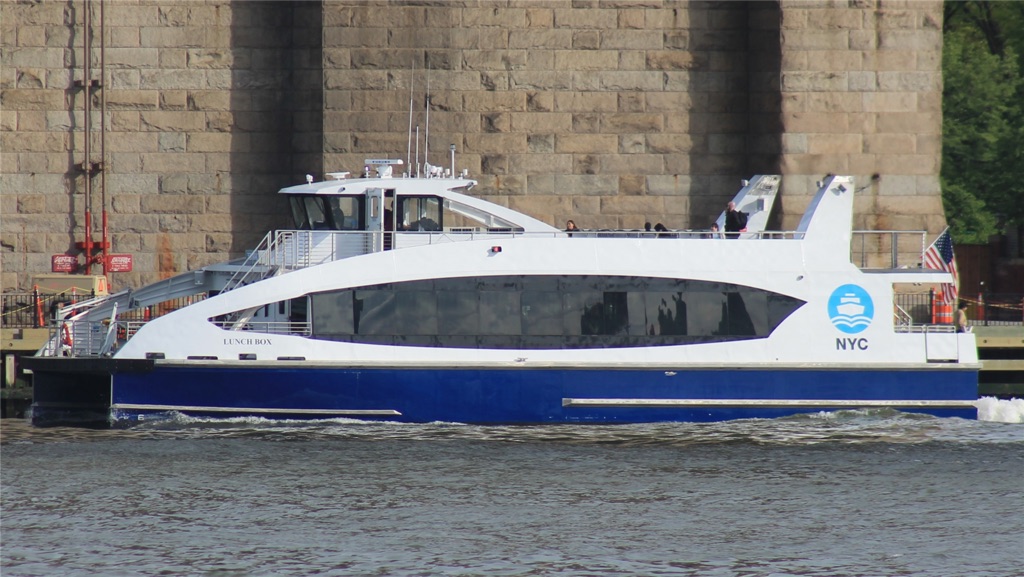 The pros and cons
Despite how long the trip takes, there are many positives to my commute. First, the boat is really well-kept. It's not shabby, it's not gross, the bathrooms are clean, and the boat has a concession stand that has La Colombe coffee, wine, and beer, as well as beach gear such as sunscreen and frisbees, which the DFDs (down-for-the-days) need for a trip to the beach.
Another plus: there's great wifi on the boat, so I can work there. Also, it's only $2.75. That's way less than some of the ferries coming from Jersey, which can cost $9 each way, or the Long Island Railroad, New Jersey Transit, or Metro-North, where most rides are well over $10 each way.
And no, I never get seasick. I'm a water person, but the boat doesn't rock much. It can get chilly if it's windy, but the air conditioning inside makes it really nice on hot days.
On the other hand, if I miss that 7:02/7:15 combo of shuttle and ferry, I have to wait another hour to leave, and then I'm definitely late for work.
The ride home is beautiful thanks to the sunset. It's more crowded than the morning ride, and again the downside is that the ferry only runs once an hour, but I've heard they are looking to increase this to every half-hour during rush hour.

Winter is coming
Now, of course, there's winter to think about. While I will still be able to take the ferry—you just sit inside versus outside on the deck—if it's pouring rain or snowing I'll probably take the express bus instead. The bus costs $6.50, takes 90 minutes and stops at 57th Street and Sixth Avenue, but that doesn't help me as much since, from there, I'll have to either walk, take the bus, or take the subway to get to my office. Another option is the A train, but everyone here says it takes forever, especially since I'd be getting on at the last stop—116th Street and Rockaway Park—and that stop is about 10 blocks from my house. [Ed. note: Google thinks she could make the trip in about an hour and 40 minutes this way.] That will be my last resort, for sure.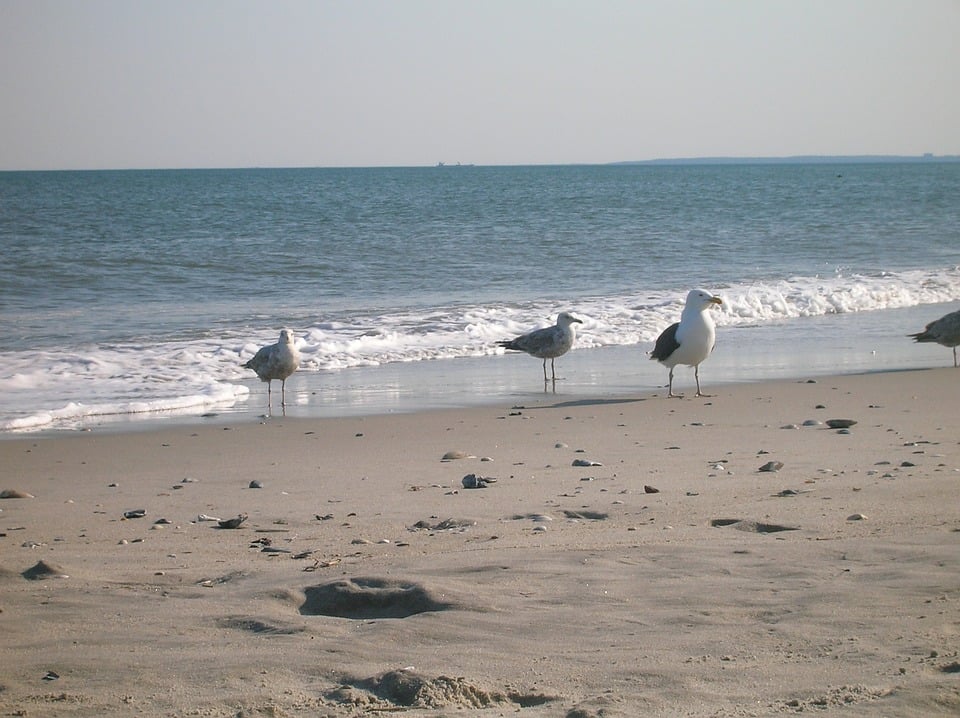 The tradeoff
Despite the somewhat tricky commute, Rockaway feels like a good fit. It's a safe, unpretentious, welcoming community. My high school friend has introduced me to many of my neighbors and everyone is so friendly. There are a bunch of neighborhood eateries, too. I feel like I've come home.
Last night I took a bike out and rode for five-and-a-half miles on the boardwalk. That boardwalk, by the way, has been renovated since Sandy and it's gorgeous. For me, the ocean has always been a place of serenity and peace and no matter what's going on in my life—or how long it takes to get to work—it always brings a smile to my soul.
Brick Underground articles occasionally include the expertise of, or information about, advertising partners when relevant to the story. We will never promote an advertiser's product without making the relationship clear to our readers.