Live
Experts say risk of coronavirus spread through ventilation systems in NYC apartment buildings is very low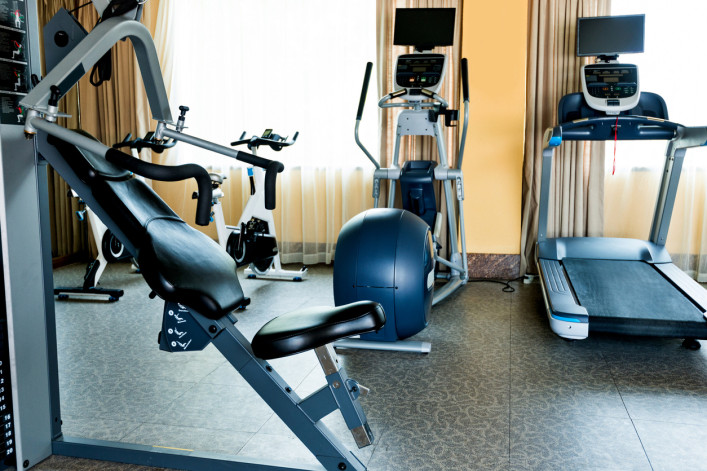 Building management firms and boards are doing their best to reassure New Yorkers—who are being told to stay home to prevent the spread of Covid-19—that their apartment buildings are safe, including the air quality.
Measures include cleaning frequently touched surfaces but also shuttering the building's recreational amenities like gyms, pools, and playrooms, not only because of the potential spread of the virus on door handles and equipment but because the heating, cooling, and ventilation equipment (HVAC) may present risks.
Most New York buildings are steam-heated via radiators so air is not being recirculated throughout a building. Even in amenity spaces that do have central HVAC systems, there are filters to remove contaminants. Now that amenity spaces are largely closed and New Yorkers are being asked to stay in their apartments, few people should be congregating in common areas that remain open.
---
Editor's note: Click here for more of Brick Underground's coronavirus coverage.
---
Daniel Wollman, CEO of property management firm Gumley Haft, tells Brick Underground most NYC apartment buildings do not have central air conditioning but rather fans that pull air from the hallways as well as kitchens and bathrooms in apartments and expel it at roof level. 
However, in a recent memo to more than 80 apartment buildings in Manhattan, Brooklyn, and Queens operated by Solstice Residential Group, CEO Alex Kalajian says amenity spaces in apartment buildings, including pools, saunas, massage rooms, gyms, playrooms, theaters, and conference centers, generally do contain heating, cooling, and ventilation equipment (HVAC). His firm is instructing buildings to close these spaces to be proactive.
Kalajian points out the Centers for Disease Control and Prevention has valuable information on the transmission, contraction, and infection through direct contact but "very little about whether the virus can become sufficiently aerosolized such that it is capable of transmission by way of the HVAC or by gaseous venting, with which most of the amenities within our portfolio of buildings are equipped." 
The Covid-19 virus is so new and although we are learning more and more each day, Kalajian says, "We simply don't have a definitive answer."
Guidance from NYC
The city says no special ventilation precautions are recommended for residential or commercial buildings. City guidance states, "the spread of coronaviruses from person-to-person over long distances, such as through HVAC systems, has not been shown." The advice is to check working windows and the supply and exhaust vent systems to make sure they are working properly. As the weather warms, the CDC's recommendation to "increase ventilation by opening windows" should become easier for New Yorkers as part of suggested good hygiene practices.
Princess Cruises says the HVAC system of the Diamond Princess was not responsible for the recent spread of infection to passengers onboard. Nearly 700 passengers developed Covid-19 on the ship, which was quarantined in Japan in February. On its website, the company cites a letter from Anne Schuchat, principal deputy director at the Center for Disease Control and Prevention, which says, "there is no current evidence to suggest that the virus spreads through air-handling systems."
The HVAC filtration system on Princess ships is comparable to those used by land-based hotels, resorts, and casinos. Michael Vaughn, who manages research and technical services for the American Society of Heating, Refrigerating and Air-Conditioning Engineers (ASHRAE), says hospitals also use HVAC systems that comply with codes and standards not generally required for apartment buildings. He says there's a lot of "variability with systems" but the filter typically captures whatever passes through, which is why the main health concern is for a technician replacing and handling a contaminated filter.
"There's always a chance that you have something small enough that gets carried through," he says. 
Brick Underground articles occasionally include the expertise of, or information about, advertising partners when relevant to the story. We will never promote an advertiser's product without making the relationship clear to our readers.